11 Things To Know Before Hiring The Right Link Building Services
"How do I pick the right link building company among all the options? "
"How should I evaluate link building services?"
"Are there any risks associated with outsourcing link building services?
"How do I ensure that the link building services I hire follow ethical practices and avoid black hat techniques?"
"How soon can I expect to see results from link building efforts, and how can I verify the service provider's claims?
"Can I assess the quality and relevance of the backlinks obtained by the link building service?
" How do I determine if the pricing for link building services is fair and reasonable?"
"Is the link building service aligned with my business goals and targeting the right audience?"
"What can I do to address any potential challenges or obstacles?"
That's you, right? It's understandable that you have many questions. It's fine.
Don't choose a link building service until you're 100% sure. Now the question is how can you choose the right one?
This is where this guide comes in.
As experts in the field, we understand your pain points better than anyone else. We've poured our years of experience into this article, packed with valuable insights. Keep reading!
Click Here To Know About Link Building Mistakes
Evaluate Link Building Services Based On These Parameters
Dive in and discover the perfect solution to your link building challenges. Don't miss out!
1. Before Hiring Any Link Building Services, Be Clear About Your 'Expectations'
You can not mindlessly invest in any SEO services.
The #1 mistake we have seen people make is not having clear goals and expectations. They do not know what to expect from the link building campaign.
When it comes to link building, there is no room for dilemma. If you have any – discard it. Otherwise, you will end up losing your hard-earned money.
Take a piece of pen and paper. Write what you want to achieve.
Refrain from unclear goal-setting and unrealistic expectations! So, what to do instead?
Set A Goal That Is: 
Measurable
Achievable
Time-bound
It can be "I want 3X traffic in the next three months".
Alternatively, maybe "I want to climb up to the first page of search engine rankings." 
As long as you have goals of this sort, both you and the service provider will have an easier time.
2. Slow Turnaround Time Is A Red Flag
We'll be honest with you. SEO is itself a time-consuming affair. So, refrain from link building services that take too much time. Fast turnaround times are a good sign that they prioritize efficiency.
Before we get into how to check link building services' responsiveness, let's talk about ourselves. We at BloggerOutreach take 24-48 hours to deliver a project. That's our turnaround time.
Now let's talk about what you're looking for? To do this, follow these steps:
1# If possible, talk to their existing clients
It's common sense that existing clients will give you the real picture. So, if you already know someone who has worked with the agency, ask them.
2# Research their reputation
Check out the company's reputation and customer reviews. Find testimonials or feedback from previous clients that mention how fast the service was delivered.
3# Inquire about their process
Ask the link building service about their workflow and turnaround times. You should get clear information about how long link building usually takes from a reliable service.
4# Communication and responsiveness
Communication style and responsiveness are also important. A link-building service that values efficiency will probably communicate promptly and effectively. Responding on time shows they're organized and committed to delivering results.
3. 'Diversified Link Profile' Is A Trait Of Top Link Building Services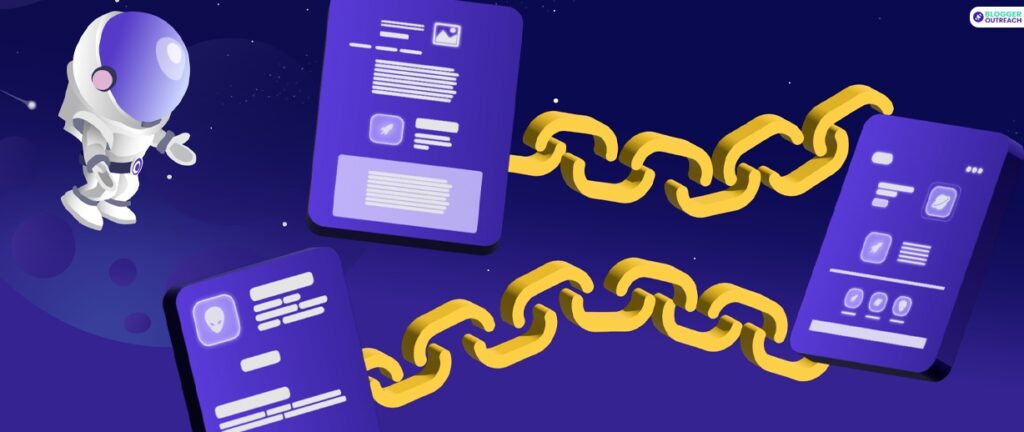 Diverse links can help your search engine rankings and overall online visibility.
But how can you determine if a service provider is offering diversified links or not?
They should be able to customize their approach based on your specific goals and needs.
A well-rounded service provider will be capable of incorporating directory listings, blog posts, articles, press releases, and other effective linking techniques into their overall strategy.
Ask for examples of their link building campaigns and analyze the types of links they have acquired for their clients. A reputable provider will be transparent and happy to showcase their versatility in link building.
4. Do They Have Expertise In 'Guest Posting'?
It's true that link building has evolved over time, and now it's all about getting relevant, high-quality links. That's where guest posting comes in.
To check if a link building services includes good guest posting opportunities, there are a few steps you can take:
#1 Evaluate their portfolio. Check out the websites they've guest posted on. Do these websites fit your niche? Do they have a good reputation? You'll get an idea of how good their guest posting is.
#2 Assess the quality of content. Guest posting should be about creating valuable and engaging content. Check out some of their guest posts. Is it well-written, informative, and relevant? Guest posting success depends on high-quality content.
#3 Check for natural link placement. Backlinks within guest posts are important. They should be contextually relevant and seamless. You want to make sure the link building service understands the importance of natural link placement.
#4 Look for diversity in domains. A good guest posting strategy involves getting links from a variety of sites. This helps to establish credibility and authority for your website. Ensure a well-rounded link profile by checking if the link building service has secured guest posts on various domains.
5. Are They Aware Of Modern Link Building Strategies?
In the past, people relied on directory links and reciprocal links to build links.
We are now in 2023. Time has changed. Link building isn't what it used to be. The present and future of link building and its impact on search rankings are crucial.
Investing in link building over the next year will likely yield positive results if the link builder is active in
Blogging
Commenting
Bookmarking
Guest posting
If they've only focused on past link building, their rankings and backlinks won't help in the future.
6. Do They Have An In-House Team Of Content Writers?
How does a content writing team help with link building? Hold on, we are here to help with your doubts.
Having a team of content writers is like a feather on the cap. What is the relevance of having them?
Look, Google is becoming more and more particular with original content. That is why the demand for subject matter experts or niche writers is rising.
Find out whether the link building service provider has writers for different niches.
How to check: Give them a topic and ask them for a free sample. Or, you can assign them a small project to check their expertise. Doing so, you can easily analyze whether they are a perfect fit or not.
Plus, agency writers know SEO writing better than freelancers.
7. How Responsible Are They About Their Link Building Services?
Reputed agencies do not indulge in link spamming or any other malpractices.
"The agency I'm working with provides me links for the sake of doing it"
This should not be you. Make sure link building services must come onus of their work.
Let's clarify. Here's what we're trying to say:
They are not engaging in link spamming or any other black SEO techniques that are intended to manipulate the search engine. They should know what they are doing.
In simple terms, accountability is something you must look for.
Link Building Services Should Take Full Responsibility Of:
In-content link placement.
Permanent indexed URL.
Getting links from relevant sites.
Diversified anchor text.
Quality content.
SEO optimization.
The above practices define good link building services. So, keep an eye out for small details and choose the right one.
8. Transparent Communications
Clear communication is the key to selecting a reputed agency. It is about transparency about the:
Pricing
Delivery
Workflow
What to expect
All the top link building services come with a platform. Everything from selecting the sites to checking the prices to placing an order is there.
It is therefore a good idea to link building services with platforms that take orders.
If you want to know how link building services can be offered through platforms, visit our platform. You can check it out for free by registering.
9. Check Track Record Before You Opt Their Link Building Services
You want to make sure you're hiring the right link building service, right?
Here's a tip: look at their track record before signing.
How? It's simple!
Take a peek at their portfolios to see the kind of work they've done in the past. Dig into their case studies to understand their strategies and success stories.
Moreover, don't forget to read those customer reviews! You can see how reliable and effective they are. You will get the best results if you do your homework and gather all this valuable information.
10. Cost-Effectiveness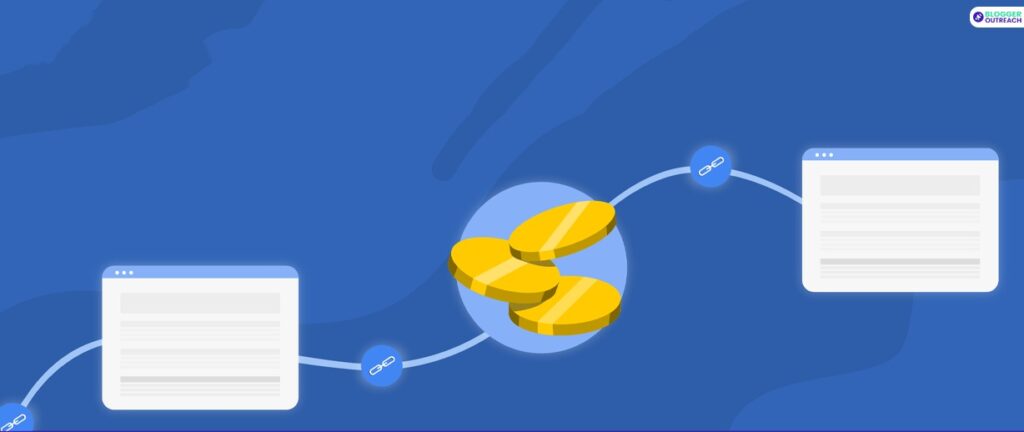 Affordable or expensive? What to look for in link building services?
We know that you are expecting a clear-cut answer to the same, however, the answer is – Check for competitive pricing.
Quality doesn't mean that someone offers more links at a lower price. Backlinks work for those who pay heed to –
Relevance
Quality
Popularity
Natural anchor text and link placements
A few weeks ago we received an email stating – "I bought 50 links for 300 dollars on Fiverr. However, I haven't experienced any results."
That person was tempted by the cheap price and ended up receiving zero to no results.
Pro tip: Do your research, check the prices of different service providers, and make a decision after that.
11. White Hat SEO Ecosystem
As an SEO agency, we know how important white hat SEO is.
A white hat SEO agency works within search engines' guidelines, focusing on sustainable strategies that work long-term. Their goal is to create useful, informative, and user-friendly content that meets the needs of their audience.
White hat SEO agencies follow Google's rules and guidelines. Search engine optimization tactics such as keyword stuffing, hidden text, and spammy link building aren't allowed.
In contrast, white hat SEO agencies emphasize the importance of building quality links. To get natural, authoritative backlinks from reputable websites, they outreach and build relationships.
Backlinks are earned through genuine connections, guest posting on relevant platforms, or writing compelling content that naturally attracts attention.
Link Building Services Red Flags
Are you thinking about hiring a backlinking service? Do not ever work with agencies that come with the following:
#Promising Guaranteed Rankings. It is impossible to guarantee rankings in SEO because it is such a volatile space. Rather look for agencies that give you a prediction of the estimated outcome. Work with an agency that works on systems and processes.
Focusing Too Much On Numbers, when it comes to backlinks. The success of backlinks lies in getting links that are relevant and contextual. Search engines can penalize sites with a large inflow of backlinks without any context.
#It Is Alarming To See The Price Is Way Too Low. Cost-effectiveness is important, but it should maintain the quality of links.
#No Record Of Past Work like portfolios, case studies etc.
Hire #1 Link Building Services
A study finds that nearly 40% of businesses spend $1000-4000 per month on link building.
What's stopping you?
Hire link building expert – Let's work together!
BloggerOutreach Is One Of The World's Leading B2B SEO Companies With:
55k+ Publishers
110+ SEO Agencies
50K+ Backlinks Delivered
25K+ Content Articles Delivered
Sounds Interesting? Click here to learn more.
Read More: