How To Find Guest Posting Opportunities On Authoritative Websites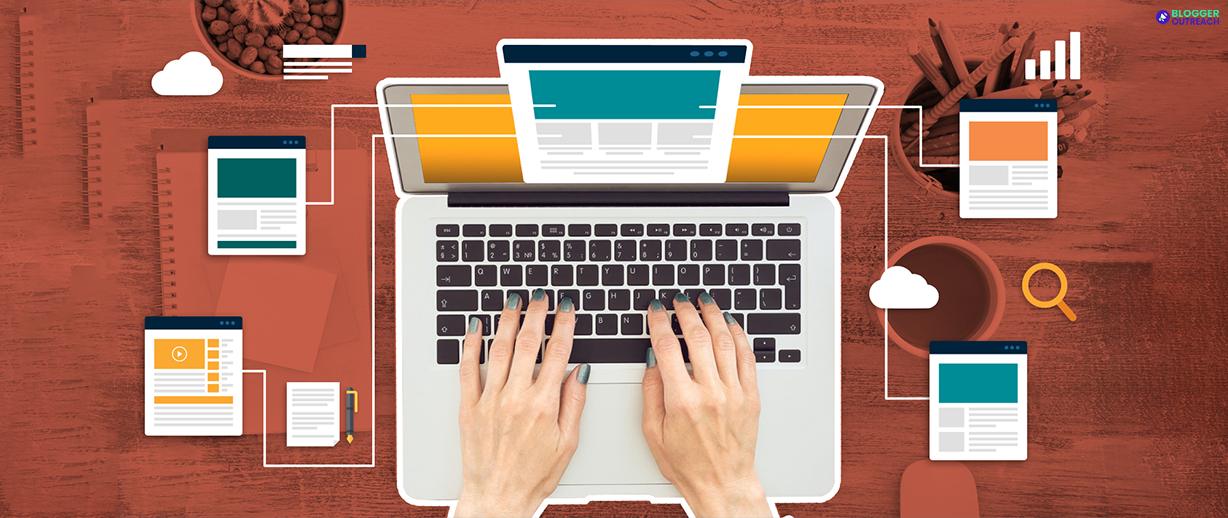 Have you ever seen YouTubers or influencers collaborating with each other?
Why?
Because getting recommended by an industry-recognized entity acts as a vote of trust.
The same logic applies to guest posting as well. Getting your content published on the automotive site and earning a link back to your site is a sign of recommendation.
You establish yourself as a leading authority in your field by publishing guest posts on these renowned websites. People start recognizing you as an expert worth paying attention to. As a result, you can generate more leads for your business and accomplish your marketing objectives.
When authority sites recommend you, Google considers you a reputed entity.
Understood?
We expect that now it is clear why everyone wants to write for authoritative websites.
Here comes the most important question – How can you find guest posting opportunities? That to from authoritative websites?
This article will unfold the secrets to finding guest posting opportunities. Le's dive in!
Click Here To Know About The Differences Between Guest Post And Sponsored Post?
Proven Hacks To Find Guest Posting Opportunities On Authoritative Websites
How to find guest blogging opportunities? We know that this question has been troubling you for some time.
Worry not! Here are strategies to follow…
1. 'Google It
Yes, the remedy to all our problems is a Google search. Leverage Google search to look for opportunities.
Are you truly maximizing the potential of Google? If you still need to, start by finding guest posting opportunities.
Searching on Google involves more than entering a keyword and hitting the search button.
Moreover, you can find websites that are open to accepting guest posts. You can conduct specific searches to locate websites that welcome guest contributions in your field.
To do this, you can combine your niche with relevant terms that websites commonly use for their guest post guidelines page.
Here Are A Few Examples:
Keyword "guest blogger."
Keyword "submit post."
Keyword "guest posting guidelines."
Keyword "guest post courtesy of."
Keyword "suggest a post."
Keyword "submit an article."
Keyword "contributor guidelines."
Keyword "contributing writer."
Keyword "become a guest blogger."
Keyword "submit news."
Keyword "guest posts wanted."
Keyword "looking for guest posts."
Keyword "This post was written by."
Keyword "guest posts wanted."
Keyword "accepting guest posts."
Keyword "guest poster wanted."
Keyword "writers wanted."
2. Reach Out To Bloggers And Ask For Guest Posting
Have you ever been praised by a blogger for your post or received a comment on your social media post?
Well, why not take the opportunity to ask if they would be interested in accepting a guest article from you on their site?
Capitalize on this opportunity!
We Are Sharing A Template Below That You Draw Reference From:
Hi <name>
I loved the way you appreciated my blog/social media post. Thanks for appreciating my efforts.
Your comment was insightful, and I noticed you have talked about <what they said in the comment>.
Just after reading your comment, an idea got into my mind. Why not make it a topic of guest posts? Your readers would love to read that.
Here Is The Possible Title And Outline Of The Content:
<Title>
<Outline>
Waiting to hear from your side!
Thanks for the comment, though. It was thought-provoking and insightful.
Speak soon,
<you name>
NOTE: Please remember that the above template is for reference only. Refrain from copying it blindly. Use it contextually.
3. Observe Top Bloggers Within Your Niche
Now, we will teach you a more practical way to find guest blogging opportunities.
What's that?
Take a moment to explore the websites of renowned bloggers in your field. Dive into the guest posts they have published, as this helps you evaluate if it aligns with your goals and serves an additional valuable purpose.
You'll likely come across top bloggers.
When you identify such individuals, it's worth searching for them on social media or using Google.
You can spot them sharing their guest blog posts on social media, and if you search on Google, you'll come across more articles they've authored.
By doing so, you get a list of sites accepting guest posts. And you can think of the same pattern as well. Consider those sites for guest posting opportunities.
4. Competitor's Backlink Analysis
Spy on your competitors. Look for their backlink profile.
This is a brilliant move when it comes to finding guest posting opportunities.
There are several tools that can help you in this regard. With tools like SEMrush, and Ahref, you get the complete list of sites they are linking to.
Once you get their backlink profile, it's time to analyze it.
Ask the following question yourself:
What are the sites my competitors are linking to, but I'm not?
There might be a possibility that you missed out on some sites. If yes, then grab those guest posting opportunities.
5. Reverse Image Search
Have you ever tried Google image search?
Discovering blog posts written by a seasoned blogger in your niche is a cool technique.
Simply visit the author's bio and copy the URL of their headshot. Navigate to the author bio of the blogger, right-click on their image, and copy the URL.
Then, paste the URL on Google's image search.
Here you go! You'll get a list of sites that accepts post from top bloggers. If you can provide quality content, they are much more likely to accept it.
6. Harness The Power Of Social Searching
Social media is a multifaceted tool for digital marketers. Not many people know this. However, you can leverage social media to find guest posting opportunities.
How?
Here You Go:
Go to your competitors' feeds to check whether they have shared anything about guest posts.
Search by combining your keywords and gust blogging terms.
Look for top guest bloggers within your niche and observe what they usually do.
Take advantage of various sorting options to quickly find the information you're looking for. You can sort by 'people' to locate relevant accounts, including guest bloggers who promote their content. This way, you can efficiently scan the results and find what you need.
7. Paid Guest Posting (Buying Backlinks)
Not every publisher accepts guest posts for free, especially sites with quality metrics. They charge for posting on their sites. And this is where guest posting agencies come into the picture.
Wait!
When It Comes To Paid Guest Posting, You Need To Remember A Few Points:
Refrain from gust posts indented to manipulate search algorithms (like keyword spamming or spun content).
You'll be in good shape if you focus on submitting guest posts to high-quality websites that are relevant to your niche and trustworthy sources.
Always look for trusted and reputed agencies.
Final Verdict – How To Look for Trusted Guest Posting Agency?
When you look for a reputed guest posting agency, you need to consider the following:
Fast turnaround time.
Strong portfolio of past work.
Competitive price.
In-house content team (original SEO-friendly articles).
Dedicated client management team.
An easy-to-use online platform.
The agency is providing in-content links.
Ensures indexed URL.
Do you want an agency that handles all the aspects shared above? You are in luck if you find such an agency.
This is where BloggerOutreach back you. With us, you get everything under the same roof.
If You Want To Know More, Click Here.
Read More: