Top 16 Link Building Mistakes To Avoid In 2023
You cannot run away from the fact that SEO has a vital role to play on any website. However, most people are struggling when it comes to the creation of an effective SEO strategy. One of the aspects that confuse so many people outside there is link building.
In this article, we will be looking at some of the link-building mistakes that people make. One funny thing is that even some of the most experienced SEO experts still make some of these mistakes.
Remember, users have over one billion websites that they can choose from, and you are just one. One of the essential elements that will make your website stand out is link building. It is crucial to create high-quality links if you want this strategy to work.
It implies that you need to avoid these common link-building mistakes and understand the top practices for building links. You cannot correct these mistakes unless you know what they are and how to handle each of them.
Before we look at the link-building mistakes to avoid in 2023, it is crucial to understand the meaning of link-building. The reason is that we have so many people who don't know what link building is and how it works.
What Is Linking?
Linking is an SEO practice that entails the creation of links to your content on other pages and websites. It is one of the most effective ways to increase the traffic and authority of your website. However, you can get the opposite results if you don't know how to implement this strategy.
There are two ways in which link building will increase traffic to your website. First, the backlinks that you get from other sites will assist Google to rank your web content as more relevant. It will end up moving you to a higher position in the Search Engine Page Results (SERPs).
Besides, links drive websites from the external site to your content. You can transform some of these new audiences into your dedicated followers. Once you have a large following, you can convert them into leads or even customers.
With this in mind, we can now look at the top 16 common link-building mistakes to avoid in 2023. The article will go ahead to suggest some of the best ways to avoid these mistakes. It is the best way to make sure that you are getting maximum returns from your link building efforts.
The Top Link-Building Mistakes To Avoid
One thing you need to understand is that the process of building links is slow. Therefore, you have to be extremely patient while embarking on this journey. Most people make terrible mistakes because they want instant results.
The good news is that when the backlinks begin to affect your ranking positively, the results will keep on improving over time. However, if you feel frustrated and begin to make mistakes in link building, you will start to affect your ranking negatively.
You have to make sure that Google does not rank your website among the ones that are practising black hat SEO. The term refers to disrepute practices whose aim is to trick users and the search engine with false content and keywords.
These practices can land you with serious penalties that will have adverse effects on the ranking of your site in search engines. Therefore, you need to pay close attention to how you build your links to avoid some of these deceptive appearances.
Thus, you need to avoid the link-building mistakes that will put you on the bad list of Google.
The Most Common Areas Where People Fail When Building Backlinks Include:
Poor quality content.
Linking to the homepage alone.
Using one type of link alone.
lack of diversity in your anchor texts.
The use of useless anchor texts.
Backlink sprints.
Trading of links.
Getting links from poor-quality sites.
Building up the no-follow links.
Failure to Track your backlinks.
Link Without Context is Meaningless.
Neglecting Local Link Opportunities.
Not Having Linkable Content – Link Building Mistakes.
Not Putting Effort in Removing Toxic Links Can Be a Major Link Building Mistake.
Getting Links From Non-Index Pages or Domains.
Ignoring Broken Link Building's Potential.
1. Poor-Quality Content: Worst Link-Building Mistakes
Low-quality content will reduce the possibility of getting backlinks. Besides, it will have adverse effects on your search engine rankings.
No one will want to associate with websites that have poor quality content. People always link back to high-authority websites that add value to their target audience.
If people discover that your content is not highly informative, they will refuse to link it to their website. The reason is that your low-quality content will also affect the ranking of anyone who links back to it from their website. It is better to stay safe than sorry by not linking to poor quality content.
Therefore, poor quality content will get you fewer links from authoritative sites. Ranking on the first page of the SERPs takes time. Your low-quality content won't make anyone want to link back to it.
If anyone does so, it will also take him an extended period before rising back to the standards.
The only way to win the trust of authority figures in your niche is by publishing high-quality content. People will be comfortable linking back to your site because they also stand a chance to benefit from it.
The other challenge with content that does not have value is that it will increase your bounce rate. It implies that Google will move your website further down in its ranking. Make sure that you understand what makes good content and stick to it.
Pro Tip: Go for people first content. With the 'Helpful Content Update' and E-E-A-T,

demonstrating first-hand knowledge becomes increasingly important.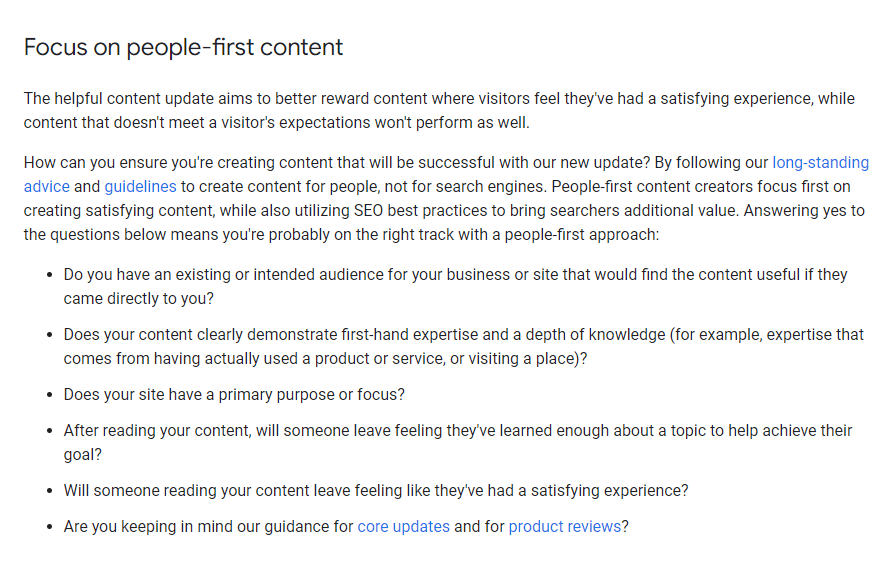 Moreover, Google has also advised to refrain from producing search engine first content.
2. Linking To The Homepage Alone
When Google is using backlinks to rank your page, it always looks at the natural links. If you are only linking to your homepage, it may appear as if you are buying links for the homepage. The best practice is to link to various pages on your website.
Don't give the search engines room to imagine that you are practising black hat SEO. It is good to avoid some of these practices before they strike you. It is good to diversify your link-building strategy so that it can look natural.
Only linking to the homepage is one of the link-building mistakes that even experienced SEO experts end up doing. Once Google catches you, it will be tough for your website to get a ranking again on the SERPs. Hence, the best solution is to avoid falling into this trap.
3. Using One Type Of Link Alone
Apart from linking on various pages on your website, it is also good to diversify the type of links that you are using. These two link-building mistakes are somehow related. Link diversification will help you to improve your ranking in search engines.
If you are only linking to one type of material, the Google algorithm will view it as fishy. It is good to avoid such unnecessary attention from search engines by doing the right things.
The recommended practice is linking to various types of content. Select different content pieces that you would like to rank. Spread out how you use all these pages to give your links a more natural appearance.
4. Lack Of Diversity In Your Anchor Texts
If you wish to include anchor texts in all your backlinks, Google can interpret them as a scheme for building links. The search engine may end up penalizing you for such practices. Therefore, you have to be careful to avoid such link-building mistakes.
The secret is using various keywords in building your links. You can either use your brand name together with its variations. Also, you can use connected terms and alterations for your main keywords.
Diversifying the anchor texts will make the links look as natural as possible. It is an excellent strategy if you want to use link building to attract more traffic and get a high ranking. However, most people who have been using this strategy will tell you that it yields some of the best results.
5. The Use Of Useless Anchor Texts
You need to avoid anchor texts that are not related to what you want to rank for in any way. For instance, using words like 'learn more' or 'check out' to link to your site may have nothing to do with your ranking in the search engines.
It is good to use relevant anchor texts to link back to your website. Besides, Do some research and come up with a list of keywords that are a perfect match for your niche. Mix the keywords for various backlinks so that they can be relevant to a specific topic.
Using useless anchor texts is one of the most common link-building mistakes in 2023. It requires you to do enough research to avoid this type of error.
6. Backlink Sprints
It is more valuable to get a few backlinks from authoritative sites to your high-quality SEO content than getting hundreds of links that use thin web content using the same anchor text. Besides, if you have a massive jump in the quantity of backlinks, it may come over as another backlinking scheme.
The secret is to make sure that you spread out your links. It entails spreading out the number of websites that link to your content. Also, you need to spread out the web content that you are using for links.
These tips will help you to avoid some of these link building mistakes. It is good to take your time as long as you will get the best from your strategy.
7. Trading Of Links
The idea of trading links is very common among bloggers. Doing a link swap with other websites may seem to be so beneficial. However, it is a practice that Google algorithms do not support in any way.
You stand to lose your ranking if the search engine catches you swapping links with other websites. Make sure that the people who link to your website are doing so on their own. However, it does not imply that you cannot link out to a person who links to your website.
The acceptable practice is that don't link to another website as a way of getting links from them. It is good to make sure that all your links are flowing in naturally. It is one of the link building mistakes that you can avoid with a lot of ease.
8. Getting Links From Poor-Quality Websites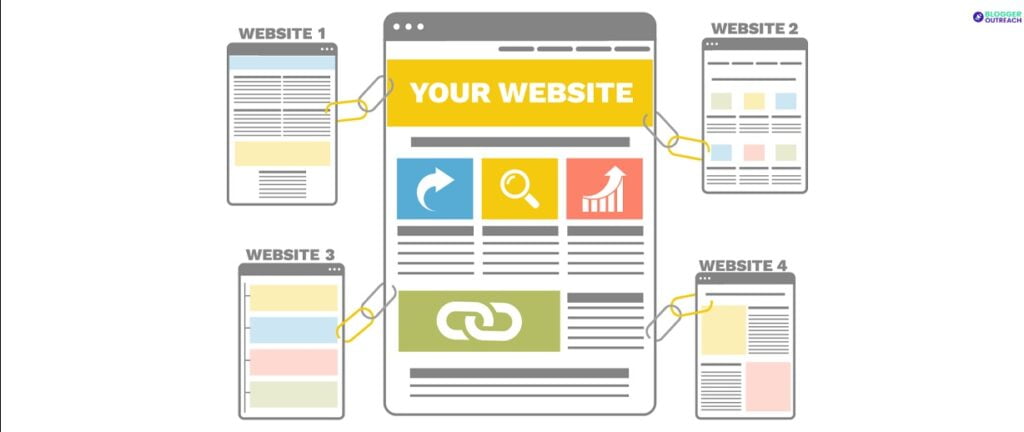 One of the Google ranking factors looks at the quality of the websites that are linking to your website. One of the worst link building mistakes to avoid is getting links from non-reputable sites. You need to try and avoid some websites entirely if it is possible.
Some Of Them Include;
Sites that are irrelevant to your website.
Site-wide links.
Directories.
Unsecured websites.
Pages that have little content.
If you have a considerable number of poor-quality links, your pages will not rank in the search engines. The sites that you link to should add value to your website.
9. Building Up The No-Follow Links
Some websites link to your site but end up adding the no-follow tag. The tag will tell Google that the link is not relevant to its ranking algorithm. Make sure that you have a large number of do-follow links on the other websites.
One of the worst link building mistakes is having several no-follow links because they are irrelevant. However, you can still get traffic from the respective websites. Make sure that you don't have a long list of no-follow links coming back to your site.
10. Failure To Track Your Backlinks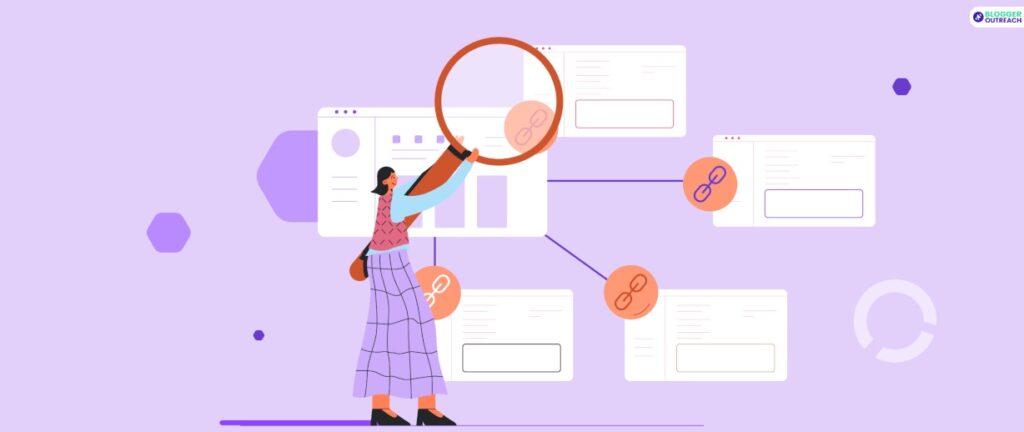 The process of building links is not about just throwing links all over the world. You need to track the performance of these links. It will help you to track the links that are performing well and those that are underperforming.
With this information, you will make informed decisions, especially with respect to correcting your link building mistakes. However, you will know the links that you should capitalize on, upgrade, or even retire. You will also identify the websites that are working well for your link building strategy.
11. Link Without Context Is Meaningless
Do not get links from irrelevant sites. That is a waste of your effort.
Google, in its ongoing efforts to enhance user experience, has rolled out a recent update called the "Helpful Content update." 
This update aims to prioritize delivering relevant and valuable content to users. The search engine pays attention to the context and relevance of the links pointing to your site.
Let's say you run a website with workout tips. The problem arises when you acquire backlinks from websites unrelated to fitness, for example, gaming blogs, cooking recipe sites, or fashion blogs.
Search engines might have trouble figuring out what's common among those links, making your site look unfocused. Your search engine rankings can suffer and you won't be able to attract targeted traffic.
Getting backlinks from relevant sites is crucial to avoiding this mistake. Our fitness website example would benefit from links from reputable health and wellness blogs, fitness influencers, or related industry sites.
These relevant backlinks provide search engines with a clear understanding of your website's topic and can contribute to improved rankings and organic traffic.
12. Neglecting Local Link Opportunities
If you build local links, Google sees you as a local resource. Online visibility will increase, especially when local customers search for you.
Think about it this way:
Isn't it a good idea if you have a bakery in New York City to have links from local directories, review sites, and even other businesses? With these links, you'll get targeted traffic, and search engines will see you as a reputable local business.
Link building can help you establish your business as a major player in your area. You're like trying to win a popularity contest without even showing up!
So, how can you avoid this mistake?
Look for local directories, chamber of commerce websites, local news publications, and community forums where you can contribute.
Collaborate with other local businesses, and don't be afraid to ask for a mention or link on their site. Your local online presence can go a long way in attracting more customers.
Local link building is one of the key link building mistakes you might make, so be sure not to underestimate it from now on.
13. Not Having Linkable Content – Link Building Mistakes
Linkable content? In layman's terms, what does that mean? The key is to create content that others find valuable and link to.
Suppose you are with your friends and they're talking about a fascinating book. You want to join the conversation, but you haven't read any interesting books lately.
In a similar vein, if you don't provide compelling and link-worthy content on your website, other websites won't link back to you.
What you can do instead:
Keep your content engaging, informative, and high-quality.
Create articles, blog posts, videos, or infographics that provide unique insights, solve problems, or offer valuable information to your target audience.
When you have linkable content, it becomes much easier to attract links naturally. When people see the value in what you've created, they'll share it. You'll get more traffic to your site as well as link building.
Make it a priority to consistently post linkable content that sparks interest and gets shared.
14. Not Putting Effort In Removing Toxic Links Can Be A Major Link Building Mistake
One of the crucial link building mistakes to avoid is neglecting to put effort into removing toxic links.
Toxic links are harmful or low-quality links that can negatively impact your website's search engine rankings and reputation.
Consider your website as a beautiful garden, and toxic links as the weeds that choke it out. You'll have trouble building links if you don't actively remove them.
Links from spammy websites, link farms, or irrelevant directories can be toxic. The links can signal to search engines that your website is manipulative or low-quality.
Identify and remove toxic links from your backlink profile regularly to avoid this mistake. Assess the quality of your links with Google Search Console or third-party tools. Take action to disavow or remove toxic links if you find them.
You can improve your backlink profile by removing toxic links. This, in turn, enhances your website's credibility, search engine rankings, and user experience.
15. Getting Links From Non Index Pages Or Domains
Getting links from non-indexed pages or domains is a big mistake when it comes to link building. Non-indexed domains are websites that search engines haven't indexed.
Imagine you're looking for a book in a library, but the librarian doesn't know where it is because she hasn't catalogued it. Links from non-indexed pages or domains are like referencing something search engines don't know about.
To avoid this mistake, focus on acquiring links from pages and domains that search engines have already indexed. These are pages that are visible in search results, allowing search engines and users to find and access them. Such links carry more weight and value, as they contribute to your website's visibility, authority, and rankings.
Your link building efforts will align with search engine guidelines if you get links from indexed pages or domains. It boosts your website's reputation by establishing the credibility of the sources linking to it.
16. Ignoring Broken Link Building's Potential
What is broken link building?
In broken link building, you find broken or dead links on other websites and suggest that they be replaced with relevant links to yours.
It's like hitting a roadblock when you're trying to navigate through the internet. Instead of bypassing these broken links, use them for your own link building.
If you spot broken links on websites in your niche, you can offer them a solution. You contact them, let them know about the broken link, and suggest they replace it with a link to your own relevant, high-quality content. Not only will this fix their broken links, but you'll get a valuable backlink too.
Wrapping It Up!
People make so many mistakes in their link building strategy. You should make sure that you have an excellent strategy in place to give you the best results. Avoiding these link building mistakes will take your effort to the next level. However, if you have any doubts, you can mention them in the comment section below.
Read Also: