8 Proven Strategies To Buy Quality Backlinks In 2023
It has been a point of contention for a long time – whether to buy backlinks or not.
We know that some experts recommend building backlinks naturally.
Let's be frank! Manually outreaching out to a publisher (blogger) and getting a link back to your website takes a lot of time. Moreover, there is no guarantee that they will link to your website.
Outreaching manually takes at least a few hours of your day with no certainty of getting results. Can you afford to invest that much time?
From our experience (as a group of experts), we have seen thousands of success stories of people who bought quality backlinks.
Now you might be wondering what quality backlink is.
A quality backlink is something that comes with authority, relevance, and expertise. Yes, buying a quality backlink is possible, given you know the correct way of doing it.
And if you're planning to buy quality backlinks, you're on the right track!
This article will be your guide to buying backlinks. So don't go anywhere for the next few minutes; keep reading!
Why Should You Buy Backlinks?
Just because there are plenty of misconceptions and misinformation around this doesn't mean that you don't even consider – buy quality backlinks.
As already mentioned, buying backlinks comes with assured results and saves your time immensely.
Buying backlinks is a survival strategy for many industries. That means, to remain competitive in that industry, you need to 'buy quality backlinks'.
Most of your competitors (companies of all sizes) are buying quality backlinks for their business.
Done strategically, buying quality backlinks will empower your website with higher metrics (authority, traffic, engagement, etc.).
Placing the link in an accurate position helps your website get a referral source of traffic. Hence, buying backlinks acts as a way to attract referral traffic to your website.
Another important benefit of buying backlinks is that it can drive leads for your business. Let's assume that a reader finds your content on a fellow website and clicks on the backlink that points to your website. After visiting your site, if they consider you as a credible source of information, chances are high that they will subscribe to your newsletters. In turn, you receive a source lead and nurture them for your business.
Given the benefits, you need to think here that Google is getting more particular with its algorithm updates. The algorithm is getting more powerful in tracking any unfair means of collecting backlinks. So if you want to buy quality backlinks, make sure you do it the right way.
Cost Of Backlinks Depends On…
If you aim to Buy Quality Backlinks, you must be clear that not all backlinks come with the same price.
While buying backlinks for your business, you need to consider certain factors.
1. Content Quality
If you closely observe the top-ranking pages driving immense traffic to your website, you'll find one common trait – they come with high-quality content. Expertise, Authoritativeness, and Trustworthiness, in short, E-A-T, is a parameters that Google sets. It emphasizes that content written by experts with genuine author bios is something they prioritize over anything.
A website that provides higher content quality and comes with a higher price. Additionally, if native writers write the content, you need to pay more.
2. Type Of Website
SEO is a multifaceted mechanism. It's a no-brainer that websites with stronger metrics demand more prices than others.
We all want to outreach websites with higher organic traffic. For such a website, you have to pay a higher price.
3. Brand Presence
It's common sense that if you have a strong online presence, it is easier for you to build links. People are more akin to links to websites with strong metrics rather than websites with no presence.
So buying backlinks from websites with higher digital prominence costs you more.
4. Link Quality
You can't afford to neglect the quality of links if you're planning to buy quality backlinks. Popular websites with excellent link metrics generally cost you more. If you've been here for some time, you know that top websites have a monthly upper limit for linking to other sites. Linking to this sort of on-demand website costs you more.
5. Agency vs In-House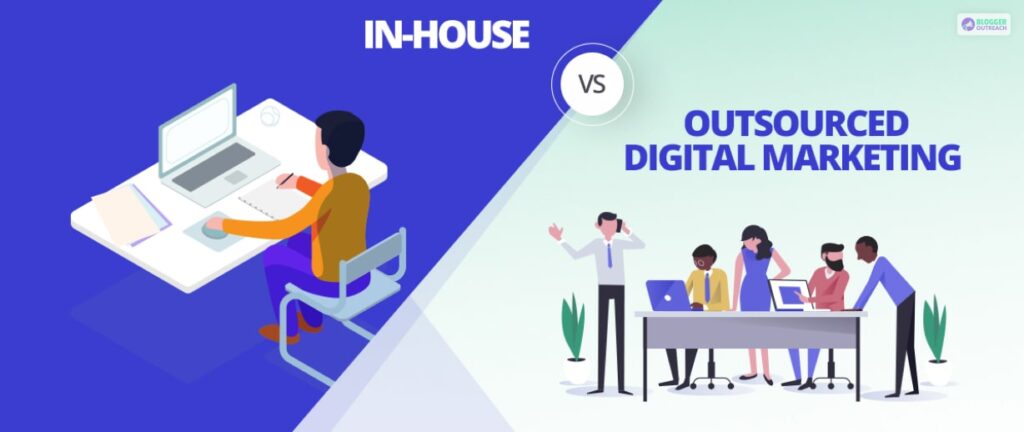 If you're working with an agency, you'll save more than when you work with an in-house team. Maintaining an in-house team requires maintaining a team, training them, and other costs. So it's better to seek help from a specialized agency and save some bucks.
8 Ways To Buy Backlinks The Right Way
Without much delay, let's explore the popular methods to buy quality backlinks in 2023.
1. Niche Edits
Niche editing is reaching out to websites and asking for links to your websites. Here the website owner asks you for a fee. Once done, you'll get the ball rolling.
The prime benefit of leveraging niche edits is that you can choose the most relevant websites for linking to.
The process is quite quick, and you get backlinks without much hassle.
Here you can decide your anchor text.
Given the benefits, you must be careful about the websites you're paying for. Additionally, you and the website owner must be careful about the fact that the link must come to switch sufficient value.
The website that you're collaborating with must have some value. You can't link to a website that accepts links extensively because websites that are indulged in expensive link buying may fall under Google's penalty. It can negatively impact the metrics of your website as well.
Here's Something That You Must Follow:
Look for a website with original articles, higher loading speeds, and good DA & DR.
Transparency is another factor that you must pay heed to. Both the publisher and the advertiser should be clear throughout the entire process.
It is not worth linking to websites that use keyword spamming.
A website going through a sudden drop in traffic and metrics is not worth considering.
2. Freelance Marketplaces
There are several marketplaces where you find a large number of backlinks at a lower price. But does that even helpful?
Marketplaces can help you in buying backlinks, but you have to know the process well before opting for any of the services.
These Services Can Work Well For You If You're Following These:
You have a well-defined strategy.
You're outreaching the relevant people.
You know the art of negotiating with the site owner.
You're creating high-quality content.
If your aim is to buy quality backlinks, refrain from websites that offer chunks of links at a low price. Shortcuts don't work here!
Links coming from PBN directories won't work here. Buying links from websites of this sort can damage your website metrics.
Other ways these services generate links is through automatically generated content like blog comments or forum links.
3. Paid Guest Posting
Assume there is a website within your niche where you want to publish an article. You reach out to the website owner, and he asks you to pay money. This is paid guest posting, where you pay money to place an article on a fellow website.
The chances of collaborating with a fellow website become much higher if you provide high-quality content.
Similar to niche edits, here – the website's age, link metrics, and website age matter.
Being a team of experts, we have seen 2-3 guest posts performed extensively.
4. Working With An Agency
Paying an agency is worth your money if it does it correctly. Here you don't pay for a link, you pay for building a backlink.
How To Choose The Right Agency?
If the agency is willing to discuss its entire process of buying backlinks.
It's better to partner with agencies with case studies portraying how people benefited from their services. Ask them specific questions about the case study and verify whether the case study is fake or not.
Go to the website and evaluate its links and their average monthly traffic throughout the last six months.
Ask for video testimonials of their existing clients.
Things To Avoid:
No one can guarantee you results! So stay away from agencies that offer guaranteed results.
If they are offering plenty of links at shockingly low prices – it's a clear red flag.
Building a backlink takes some time. Think twice before choosing an agency that promises you instant link-building results.
5. Sponsored Content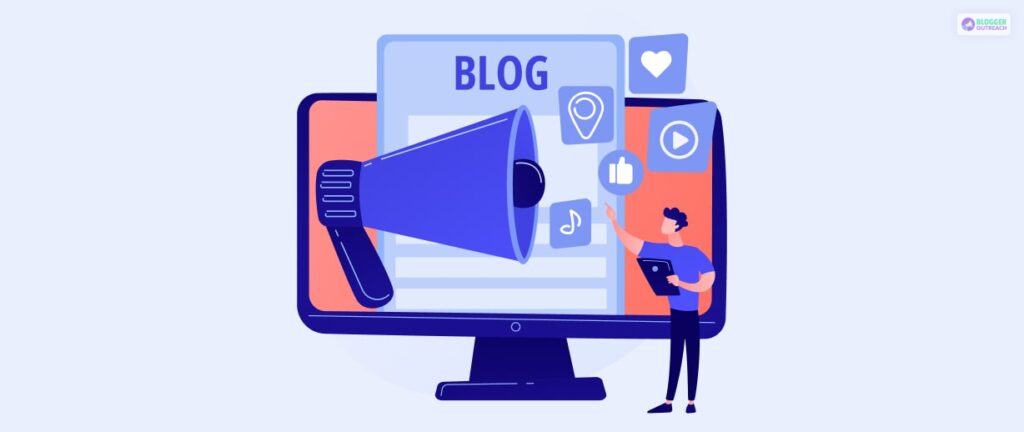 Do you want to know the safest way to buy high-quality backlinks? The answer is sponsored content.
However, many people misconstrue guest posting with sponsored content. Here the website owner clearly mentions that the post is sponsored. Ad it comes with "rel=sponsored" tag.
From the standpoint form algorithm, the sponsored tag indicates that you spent some amount for the post. And links with a sponsored post don't pass the page authority, hence no impact on rankings.
However, do not consider sponsored posts invaluable. They play a big role in boosting traffic to your website. The Higher the traffic, the better the brand exposure you get.
Sponsored posts also give you an opportunity to become the thought leader within your industry by getting features on the top websites.
6. Link Building Through Vendors
You can also buy quality backlinks through private vendors. These private link sellers don't sell their links openly through websites.
One of the most promising benefits of buying backlinks through a vendor is high-quality links.
However, we admit that it's a risky approach compared to working with an agency. An agency has credibility, predefined terms and conditions, proven track record. But while working with a private link seller, you can't expect the same.
7. Online Forums
Findstack reports that 95% of consumers read reviews, including those found on forums, prior to making a purchase. This highlights the importance of considering a crowd marketing strategy for your e-commerce project as it can not only provide you with links but also a new approach to promoting your website for SEO.
It's crucial to avoid platforms that offer low-priced mentions and instead opt for well-established platforms that have an above-average cost and a strong portfolio.
8. Link Resellers
Many people buy links through resellers, and they work through a commission model. We don't recommend buying links through resellers because it lacks quality. Most of them provide paraphrased content. In turn, you lose digital footprints and lose metrics.
Most of the resellers do not honor agreements, thus causing trust issues related to payments.
Most of the people we know in the industry stopped working with advertisers and resellers because link resellers lack credibility.
So if you want to buy quality backlinks – our recommendation is not to work with link resellers.
Are you still working with one? It's better to jump from the sinking ship.
Checklist While Buying Backlinks
Google considers the search page as the place where a user gets the necessary information they are looking for. Content plays an important role here –
Pay attention to content that is of high value (Long-form).
SEO-optimized content works the best.
Publishers with noticeable metrics (high DA, TA, traffic, SERPs)
Your website must not contain more than two hyperlinks.
Content has to be 100% original and plagiarism-free.
In-content links. 
If you're strictly adhering to this checklist, chances are higher that your website will start gaining traction. In turn, your website starts realizing improvements in metrics.
How Does Google Consider Buying Backlinks?
Let's clarify what Google thinks about buying backlinks – Buying backlinks doesn't fall under the ethical means of search engines.
Simply put, Google doesn't like anything that aims to manipulate the algorithm. Buying links comes under the purview of black hat strategies.
Being a team of experts, we often come across a common question "What will happen if I buy backlinks?"
Once Google tracks that you're buying backlinks – they will negatively impact the metrics of your website.
So if you aim to buy quality website backlinks, make sure you know the smart ways to bypass the penalty.
A few years ago, acquiring a large of backlinks worked well. The algorithm is getting smarter daily; today, it is challenging to realize the same result as before with a large number of backlinks.
Some agencies do it smartly, keeping the content relevant and top-notch.
The Final Verdict – Does Buying Backlinks Still Work?
Are you planning to buy quality backlinks but still determining if it works?
Yes, absolutely!
Being a team of experts, we know this industry better than most.
We know that Google is becoming smarter at identifying paid backlinks. But it still works if done correctly.
Top link-building agencies are still running successfully in this landscape.
Manual outreach is a slow process. This is why people buy quality backlinks to realize quick results.
Let's keep it simple!
How are the sponsored content platforms surviving if buying backlinks doesn't work?
As simple as it may sound.
What do you think? What are your thoughts on this?
Have A Look: