What Is Guest Posting? – Everything You Need To Know In 2023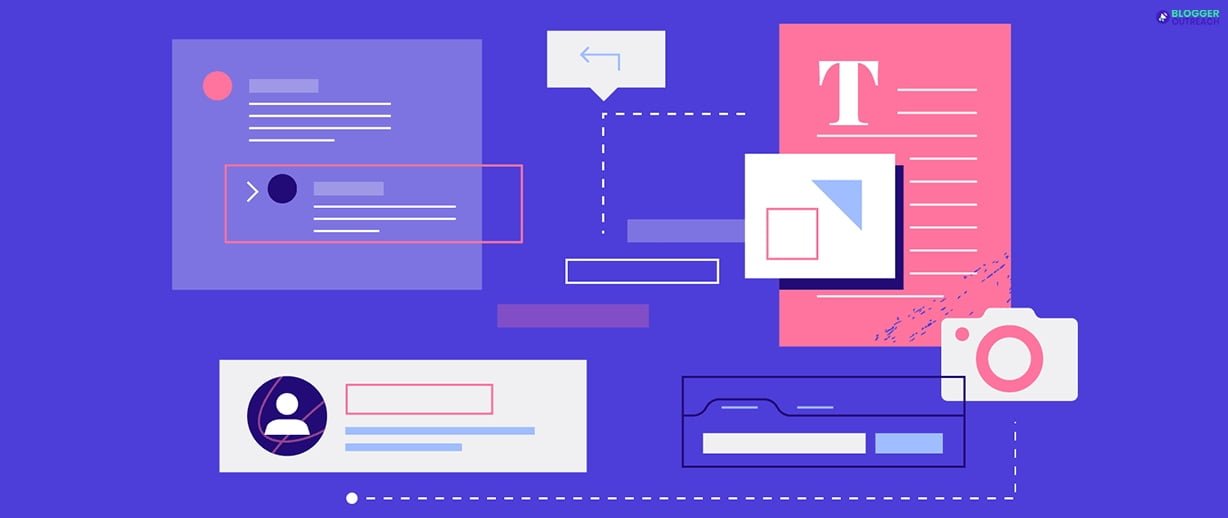 If you're a blogger or content creator, then you've probably heard of guest posting before.
However, do you really know what it is and how it can benefit your online presence? Well, you're in luck because we've got everything you need to know about guest posting right here!
Guest posting is a marketing tactic that has been around for many years. It involves writing quality content for other websites and including a link to your website within the article or author bio.
It is a proven tactic to gain traction and skyrocket your search engine rankings. You can also improve brand awareness, traffic, leads, credibility, etc.
However, guest posting isn't just about writing an article and submitting it to any website that will publish it.
To Be Successful, You Need To Have A Well Thought Out Strategy Of :
Identifying the right websites to target and sending an irresistible pitch.
Crafting high-quality content that resonates with your audience.
Building relationships with the publishers and following up with them.
In this article, we'll dive deep into everything you need to know about guest posting in 2023. This guide is a one-stop solution for anyone wanting to get thorough guest posting information.
What Is Guest Posting In SEO?
Guest posting is writing for other sites and receiving inbound links to your site. These inbound links are known as backlinks.
Backlinks act as a trust signal. From the standpoint of the algorithm, backlinks act as a sign of recommendation. In turn, you are more likely to achieve a higher ranking.
Let's Understand Guest Posting With An Example
Let's say your website sells pet products. You want to improve your website's search engine ranking for the keyword "dog daycare," so you decide to use SEO guest posting as a strategy.
You find a popular blog that publishes articles on pet products and reach out to the blog owner to see if they accept guest posts.
The blog owner agrees, and you write an article on "Top 5 dog daycare centres near Los Angeles." In the article, you include a link to your website within the author bio, with the anchor text "best dog daycare centre."
Once the article is published on the blog, it is seen by its audience and potentially shared on social media. The link to your website within the author's bio tells search engines that your website is relevant and trustworthy in the pet niche. This helps you to improve your website's search engine ranking for the keyword "dog daycare."
Click Here To Read Out: What Is Natural Links? – 8 Effective Tips To Get Natural Link
Benefits Of Guest Posting In SEO
Mostly the top outreach experts do it to earn backlinks. However, there are numerous benefits that come with guest posting. Let's explore them one by one.
1. Brand Awareness
When you're getting recommended by prominent sites – it is obvious that people start recognizing you as a brand.
2. Authority
A guest post that comes with quality content gains attention. Once you do the same for a period of time, people will start recognizing you as an authoritative source of content.
3. Boost Your SEO Performance
As mentioned above, backlinks are a signal of a vote of trust. Getting backlinks from high-authority sites will positively impact your SEO performance and ranking.
4. Lead Generation
It's no secret that guest posting brings traffic to your site. The higher the traffic, the more leads you can garner. As simple as that.
5. Networking
When you write guest posts, you reach out to bloggers and websites within your industry. By doing so, open the room for networking and collaborating opportunities.
Guest Posting Best Practices
Now that you know what guest posting is and its benefits, let's move on to the best practices that come with it.
1. Identifying Your Guest Posting Goals
Why are you even doing a guest post?
Is it traffic? Ranking? Branding? Leads? Or anything else?
To create an effective guest posting strategy, it's important to start by setting clear goals.
After all, you need to know where you're headed in order to get there.
The objectives of a guest posting strategy generally align with the benefits we mentioned earlier.
A well-defined goal is crucial for framing your author bio and ensuring that the resource you provide readers delivers what you promised. This helps to establish trust with the new audience you're attracting and increases the likelihood of achieving your desired outcome.
So, before you start guest posting, take the time to define your objectives clearly and create a strategy that aligns with them.
2. Find Contributor Sites
Finding the right opportunities is one of the most critical elements of a successful guest posting strategy.
Luckily, there are some straightforward ways to identify potential guest posting targets.
Start by looking for relevant guest post sites that appeal to your target audience if you're unsure about what your audience likes. Does it make sense if a cooking blog receives a guest post from a site about pet care?
So, be mindful while approaching any site to accept your guest content.
You can also use guest post tools to analyze where your competitors are getting their backlinks from. By identifying which sites are linking back to your competitors, you can evaluate whether those sites might be a good fit for your own guest posting efforts.
If you can produce high-quality content that matches the site's standards, they may also be willing to link back to your site.
3. Build Rapport With The Site Owner
Most people make a mistake here. They pitch bloggers without having a prior connection. However, the best way to do this is to connect before pitching to them.
In today's online landscape, many website owners are inundated with irrelevant pitches and low-quality content from guest bloggers.
As a result, some site owners only accept guest content from individuals they already know, like, and trust. But how can you become one of those trusted guest bloggers?
The effective approach is to take the time to familiarize yourself with the site and its content. You can follow them on social media platforms and stay connected with them. This allows you to stay up-to-date with their latest content and get a sense of the topics and themes that matter to them and their audience.
4. Select A Topic That Engages People
Don't choose a topic for the sake of doing it. Choose a topic that really attracts people.
Now that you have familiarized yourself with the popular topics on the site, it's time to consider how you can make a valuable contribution. There are a few ways to do this:
You can respond to existing content on the site. This could involve offering additional insights or perspectives on a topic or perhaps even presenting a counter-argument to something that has been previously discussed.
Another option is to provide more in-depth information on a popular topic. For example, if a particular post has generated a lot of interest from the audience, you could write a follow-up article that delves into the topic in greater detail or explores related areas not covered in the original post.
Ultimately, your aim is to find the content gaps and empower them with high-value content.
5. Create A Stunning Pitch
The Internet is flooded with templates. But the problem is that they are for your reference only.
You can't send a generic pitch. What worked for someone doesn't necessarily work for you. Every publisher has specific requirements.
So the first thing you should remember is to make your pitch personalized. Take the time to do some research and try to find the publisher's business email address. Doing this increases the chances of your email being noticed and getting a response.
The next thing you must do is understand the type of your audience. If your audience is from the SEO industry, share SEO-related information. And most importantly, figure out the type of post the publisher will accept.
You can use BuzzSumo to study the best-performing posts on the website and learn from them. This will help you understand the content that resonates well with the audience and the best writing style. By using this approach, you can create guest posts that are more likely to be successful and achieve your goals.
Keep an eye on people who are already guest posting on the site. Ans, then check their sites.
Before you actually send your pitch, read the guidelines properly. Refrain from ignoring the guideline, as it can lead you to delete your email automatically.
6. Write A Winning Guest Post Content
Now comes the most crucial part, which is guest post writing. Here are the best practices for writing content:
(i) Irresistible Headlines
The headlines are the first thing that your competitors come across.
Let's take a moment to review the headline in your pitch. Even if the site owner was impressed with it, brainstorming some alternative options is always a good idea.
Here Are Some Tips For Crafting Effective Headlines:
Ensure the headline clearly communicates the benefit the reader will get from reading the article.
Use strong action words to create a sense of excitement and urgency.
Consider tapping into the reader's emotions, such as curiosity, fear, or joy, to create a deeper connection with the audience.
(ii) Accurate Keywords
Publishers would be elated if your guest content performs well in search engines and brings traffic to their site. Therefore, it's a good idea to conduct keyword research and find a few key phrases that you can use to optimize your content, just as you would for your own website.
Using keywords strategically, without overdoing it, signals to search engines that your content is relevant to users' search queries.
By incorporating relevant keywords into your guest content, you can increase the chances of it being discovered by search engines, ultimately driving more traffic to the host website.
(iii) Appropriate Linking Structure
A strong link profile for your guest post is important to improve your website's search engine optimization (SEO) and authority.
This means including both internal and external relevant and useful links for readers.
When writing your guest post content, link to high-quality content from the site you're contributing to and useful resources on external sites.
This helps build the content's link profile and improves its SEO and authority. However, it's important to follow any linking guidelines set out by the site owners.
Remember that some may limit the links you can include in your post or have specific requirements for formatting them.
(iv) Add Images
Make it visually appealing by adding relevant images to it.
However, searching for suitable images can be a time-taking task. If the site owner allows you to suggest or add relevant images to your guest post, do it.
These images should highlight your key ideas and help break up the text to make it more understandable for readers.
(v) Author Bio
An author bio is where all the effort you've put into your guest posting plan pays off. Because, here, you receive a link back to your own website and resources.
The Choices Usually Offered To Guest bloggers Include Linking To Their:
Home page.
Any page or resource on their website.
Their website, along with a social media link.
Some website owners may even allow you to add multiple web and social media links, although this is uncommon.
You can usually link to a URL and include a social media link.
7. Offer Additional Value Apart From Your Content
You should consider going above and beyond to increase the likelihood of accepting your pitch. One way to do this is by offering the host a valuable resource to enhance the post.
There are a variety of simple content upgrades that you can provide, such as a checklist, template, cheat sheet, case study, list of resources, or a PDF version of the post.
By including these extra resources, you demonstrate that you are committed to providing value to the readers and are willing to put in the extra effort to make the post as informative as possible.
8. Reply To The Comments That You're Receive On Your Blog
After submitting a guest blog, don't just leave it there and forget about it. Instead, keep an eye on it and check back occasionally.
If readers leave comments, make sure to respond to them. Stay engaged with the audience and participate in the community on the guest site.
Continue to assist people, even after they've read your post. By being active, you'll have a higher chance of converting readers than if you just post and disappear.
To stay updated with the comments on your guest post, consider subscribing to them if the blog owner allows it.
This way, you'll receive email alerts whenever someone comments on your post. Additionally, you can track mentions and shares of the post using a Google alert.
9. Promote Your Content
Now that you've vetted and prepared your guest content, it's time to promote it. Promoting your content draws more readers to your content and drives traffic back to your site.
This will also benefit the website owner, who will receive more traffic and readers.
You can also use the same tactics to promote your content, such as including it in your email marketing newsletter and sharing it on social media.
Don't forget to encourage your followers and subscribers to read, comment, and share the post. Many will be happy to do so.
You May Like To Know About Seo Strategy
5 Mistakes to Avoid While Guest Posting
To reap the ultimate benefits of guest posting, you must refrain from the said practices. Here are they:
1. Setting Unrealistic Goals
Don't compromise on your goals if you're serious about building user traffic. To attract traffic for specific keywords, your content needs to revolve around those keywords.
Look for blogs that rank for relevant keywords in your niche and have high metric scores like Trust Flow, Domain Authority, and Page Rank.
If you want to get the most out of your outreach and attract more users, consider investing in blogs with a large following.
2. Overlooking The Guest Posting Guidelines
It's important not to ignore the guidelines set by the blog you're targeting for your guest post. Neglecting them can lead to your submission being rejected.
These guidelines are crucial in helping you create a guest post that aligns with the blog's standards. They provide valuable information on what to include and avoid in your post, which can help you create a high-quality piece.
Remember that most blogs only accept flawless contributions that follow their guidelines. So, thoroughly read and understand the instructions before submitting your guest post.
3. Not Understanding Your Target Audience
Your guest posting efforts will fail if you fail to understand your target audience.
To do guest posting right, you need to know your audience and what they like. This is also true in the world of blogging.
Guest posting on someone else's blog means you're writing for a different audience with different preferences. This can be tough, but you can make it work by tailoring your content to the blogger's audience, not your own. That way, they'll find it relatable and engaging.
4. Not Investing Enough Time And Effort
Those who think that they can reap the benefits of guest posting right away, let us correct you. Guest posting is a time taking process.
Be prepared for a delay in response when you pitch your guest post. Remember that it takes time to review and publish a post. While waiting, don't just sit around; reach out to other blogs and keep writing.
Be patient; publishing a blog generally takes four to six weeks. Don't lose hope; stay motivated and build connections with other bloggers.
5. Not Maintaining Any Records
Keeping track of your guest blog posts is important by maintaining a comprehensive record that includes the:
Submission date.
Blog title.
URL.
Contact information.
Page Rank.
Publication date.
Maintaining your track record will make it easier to understand things that performed well and those that didn't.
Frequently Asked Questions (FAQs):
Until now, you understand what guest posting is and how that works. We will address some of the most frequently asked questions around this space.
Q. What Is SEO Guest Posting?
A: Guest posting SEO is writing and publishing an article on someone else's website to gain backlinks and improve rankings.
Q. What Are Guest Posting And Blogging?
A: Guest posting typically refers to writing an article for fellow sites specifically for getting a backlink. At the same time, blogging is writing and publishing articles on your site and positioning yourself as a credible source of knowledge.
Q. Is Guest Posting Easy?
A: Yes and No. Guest posting can be challenging because it involves finding relevant websites, crafting high-quality content, and pitching your ideas to site owners. However, with practice and persistence, it can become easier over time.
Q. What Is A Guest Post On Social Media?
A: A guest post on social media refers to writing and publishing content on someone else's profile or page. You can reach a wider audience and gain exposure to your brand or message.
Q. How Do I Find Guest Post Clients?
A: To pitch a guest post, you should:
▪ Research the website or blog you want to write for.
▪ Craft a compelling article idea.
▪ Contact the site owner or editor with a personalized email or message.
Q. Does Google Allow Guest Posting?
A: Yes, Google allows guest posting as long as the content is high-quality and relevant and the backlinks are not spammy or manipulative.
Final Verdict – Is Guest Posting Good Or Bad For SEO?
Of course, guest posting is an effective strategy, given you're doing it correctly.
Look for sites that are relevant to your niche.
Aim for creating high-value content. Refrain from any sort of manipulation – quality content will speak. We recommend writing a 2000-3000 word article with immense value.
Check the social media profiles of the contributor site. Also, keep a close eye on their linking profile.
The domain name and site history are also things that must be in your consideration.
Lastly, do not ignore the importance of anchor texts and link placements. It makes them keyword-specific and uses branded text.
That's all! We hope that the information shared through this article was sufficient for what you were expecting.
For Any Doubts, reach out to us.
Read Also: