How To Promote Your Blog In 2023: 10 Tips (Pre-Promotion Strategy Included)
Would you like to learn how to promote your blog? You cannot share it on social media one time and expect great success. There are several tips that you can implement to promote your blog. The good thing is that most of these ideas are free.
This article organizes them into different stages so that you can pick the best for your brand. You will discover that the process is not as hard as you could think.
Pre Promotion
This stage entails putting your house in order. Make sure that your content and website are in tip-top condition if you want to increase your chances of success.
1. Technical SEO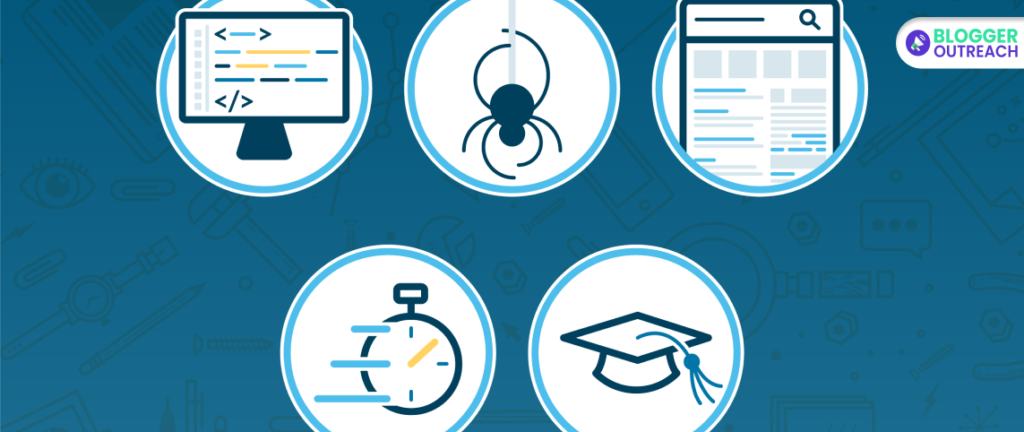 At this point, you will be dealing with the optimization of your website. It is a crucial step if you want to learn how to promote your blog. The most important thing is to make sure that your website is running smoothly.
Give the visitors an enjoyable experience as they find their way around your website. Besides, search engines should be able to find your site and index it. Make sure you choose a reliable web host. Poor web hosts can subject you to a high level of frustration.
Besides, if the website frustrates the users, you can be sure they will look for another solution. Here are some of the elements of technical SEO that you need to take into consideration. Each of them will help you learn how to promote your blog.
(i) Speed
No one will hang around a website that is loading slowly. Google also ranks fast-loading websites highly. Apart from having the best hosting, you need to put in place a few tweaks. For instance, the use of the W3 Cache plugin will increase the loading speed of your website.
(ii) Security
The most popular blogging platform is WordPress. Most hackers like it because it targets so many websites. You need to put in place some security measures so that you don't get attacked. Several security plugins can help you to meet this objective.
(iii) Theme
The market has thousands of themes, and you need to choose the one that is best for your brand. Free website themes are not the best because they lack some essential features. Choose a mobile-friendly theme that loads fast looks great, and meets the requirements of your blog.
(iv) Plugins
Plugins are an integral part of your blog. Make sure that the plugin that you are using is from a trusted source. Rogue plugins may end up ruining your website.
(v) Crawling and Indexing
Don't allow this heading to intimidate you. A successful blog has to be findable. You will achieve this objective when search engines can index and crawl your site through the Robots.txt file. A plugin can help you to create one.
(vi) Manage Links
External links help you to move from one website to another. Besides, internal links help visitors to navigate within different pages of your website. Link your new posts to the existing pages and posts that are related to them.
Besides, external links connect your content to other websites that have related content. You need to identify authoritative and high-quality pages when writing your content. Using links will help you to promote your blog in the best way possible.
Internal and external links don't last forever, leading to broken links. The reason is that sites disappear, website owners move their content around, and URLs also change. Take enough time to fix any broken links on your website.
The last element here is redirects. There comes a time when you have to change the URL of your domain or pages. WordPress implements redirects, but it is not reliable. Use the free redirection plugin, but you can also add these redirects manually.
(vii) Analytics Tools
You cannot learn how to promote your blog and leave analytics tools behind. This software helps website owners to understand how users are interacting with their websites. These tools will help you to know the methods that drive visitors to your website and the most popular content.
The best starting point is Google Analytics. However, you can still find other tools that will help you achieve this objective. Technical SEO plays a crucial role when looking for the best ways to promote your blog.
2. Content Research And Planning
(i) Choose Your Niche
You should have a clear idea of your topic or niche before you start to produce content. Choose blog topics that people have a lot of interest in if you to an easy time promoting your blog. Check Google trends to tell whether the interest of people in a particular blogging niche is decreasing or increasing.
(ii) Research Topics and Keywords
Once you choose a niche, you need to identify the type of content to produce. Researching keywords involves identifying the correct search queries or keywords for your blog. This step forms the basis when looking for answers about how to promote your blog.
(iii) Research Your Audience
You will not learn how to promote your blog unless you have a clear understanding of your target audience. Build a clear picture of the people you are writing for before tailoring your content appropriately.
(iv) Determine the Voice of Your Brand
Once you know your target audience, you need to think about the tone of your voice. You need to present your content to the readers in the best way possible. You can either be humorous or serious, formal or casual, and respectful or irrelevant. Portent's Tone of Voice Generator can help you to find the best voice for your brand.
(v) Consider the Content-Type
After choosing your niche and arranging the keyword topics, you need to tell the kind of content to produce. List posts and infographics generate more shares than other content types. It means that data-driven graphics and lists fascinate most people.
3. On-Page SEO Or Content Optimization
You should optimize your content before hitting the publish button. It is one of the best tips on how to promote your blog. To achieve this objective, you need to;
(i) Add Meta to Your URL, Title, and Description
If you are using Yoast SEO for WordPress, it will prompt you to complete the description, URL, and title fields. Be keen to include your focus keyword at the beginning of your title.
You need to craft a curiosity-inducing Meta description that will stick in the minds of the readers. Use short URLs that have keywords. It is an excellent inclusion on how to promote your blog in 2023.
(ii) Your Page Should Have Keywords
Your keywords should be on your main heading (H1), page title, URL, first-page paragraph, and page subheadings (H2, H3…). Remember to use these keywords naturally throughout your article. It is the best way to optimize your page.
(iii) Optimize Your Images
You need to optimize three things on your images. These include the dimensions, file size, and Alt text. Dimensions will make sure that your pictures are of the right size on your blog. Images that are 600px fit most of the designs and themes quite well.
A tool like Kraken or TunyPNG will help you compress the file images before you upload them to your website. The tools reduce your file size by close to 65% to make your blog run and load faster. It is an excellent tip if you want to know how to promote your blog.
Remember to add a meaningful description of the Alt Text on your images. It will help any visually impaired reader to interpret the meaning of the picture. The Alt text will also help the search engine to index your images.
(iv) Build Your List
One of the best tips to get direct connections with your followers and promote your blog is email marketing. The first thing you need to do is build a list of subscribers. Your blog should have two essential elements to achieve this objective.
First, there should be an easy way for users to sign up for your list. You also need a lead magnet, which is a compelling reason for people to join your list. It is a great secret to success if you want to know how to promote your blog.
(v) Encourage Social Sharing
You stand to succeed when you have people sharing your content on your various social media platforms. Create excellent content and prompt your readers to share.
Placing visually attractive Click to Tweet Widgets and Social Sharing Buttons will help you promote your blog. You can use a social sharing plugin to carry out the above task.
However, you should not include all the social networks on your blog. Only look for the ones that are appropriate to your readers. Also, highlight a phrase or quote on the Click to Widgets so that it can stand out and encourage the readers to share your blog post.
(vi) Presentation of Content
The other thing on how to promote your blog deals with the way you present your content. It is easy to promote your blog when the content is of high quality.
(vii) Headlines
The first thing that a reader will see in your blog is the headline. Therefore, it should make a significant impact on the search results pages and social media platforms.
Make an attention-grabbing headline if you want to succeed with how to promote your blog. It will take you time to create a perfect headline. From here, you will have to create the type of content that stacks up to your promises.
(viii) Content-Length
Recent research reveals that long content gets more shares and higher search engine ranking than short ones. However, put the goals of your content and your niche into consideration.
Long content performs better as long as it is of high quality. There is no need to have 5,000 words that are of poor quality. The content should be long enough to pass your point across in an effective way.
(ix) Content Layout
You will not succeed with how to promote your blog unless your content is easy to consume. People scan through various web pages, and you should give them a reason to stop at your website. Use bullet points and subheadings to track and highlight your key points.
Using relevant diagrams, screenshots, videos, and images will make your content more visually appealing. The most important thing is to reduce the bounce rate from the way you layout your content.
How To Promote Your Blog:
After pre-promotion, the next step is to promote your blog. Some of the strategies to use under this category are email marketing, social media marketing, content leveraging, relationship marketing, and paid marketing.
1. Prioritize Search Engine Optimization (SEO)
SEO might sound complex, but it's a game-changer when it comes to blog promotion. To get started:
Focus on a single search query for your blog post.
Include the query in the URL and title tag.
Craft a compelling meta description.
These steps will make your blog more discoverable to search engines and readers alike.
Your website's navigation menu is like a roadmap for your visitors. Make sure your blog is easily accessible from the main menu. This enhances user experience and aids search engines in finding your blog content.
3. Link To Relevant Blog Content Across Your Site
Be strategic about linking to related blog posts within your website. This not only guides your audience to more valuable information but also boosts the visibility of your blog.
Further, it will help the search bots to crawl your content. The better the discoverability, the higher the chances of getting ranked.
4. Optimize Your Blog Posts For Social Media
Social media can be a goldmine for blog promotion. To make your posts stand out:
Implement Open Graph tags (for Facebook, LinkedIn, and Pinterest).
Optimize og: title, og: description, og: type.
Specify an og: image and og:url.
Implement Twitter card tags.
Specify twitter: card, twitter: site, and twitter: image.
Optimize Twitter: title and Twitter: description.
These optimizations will make your blog posts more shareable and visually appealing on social media platforms.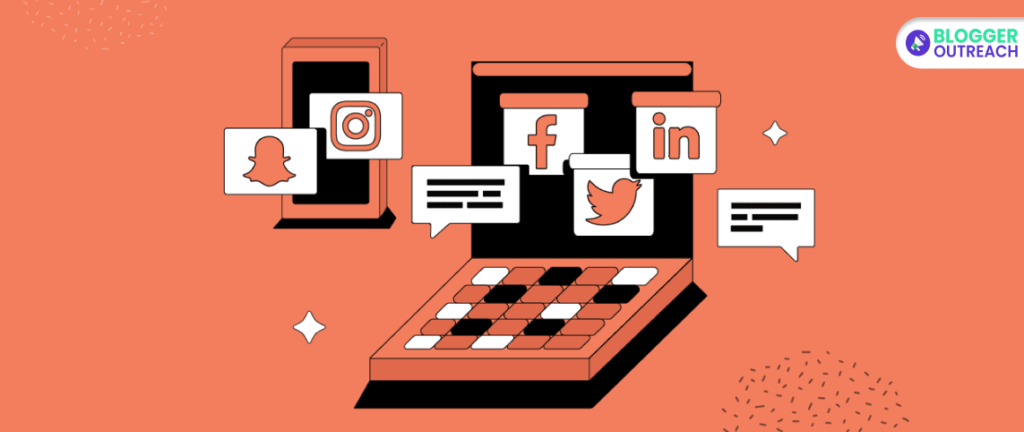 Don't be shy about sharing your blog posts on your social media profiles. In fact, this is applicable to both personal and professional profiles.
Experiment with different posting times and frequencies to reach a broader audience.
Stay responsive to the comments. And always try to focus on providing value to your audience.
6. Stay Active On Social Media
Social media is all about interaction. Engage with your audience by sharing interesting content, joining conversations, and asking questions. Thank those who share your posts, and don't hesitate to dive into discussions.
7. Explore Relevant Forums And Q&A Sites
Depending on your niche, you might find forums or Q&A sites where your target audience hangs out. Be active, answer questions, and share your blog posts when relevant. Building a presence in these communities can drive traffic to your blog.
8. Include Blog Links In Your Social Profiles
Most social media platforms allow you to include a link to your website in your profile. Make sure your blog is easily accessible to anyone who visits your profile.
Make it effortless for your readers to share your blog posts by adding social share buttons to your content. Implement a "Click to Tweet" feature for Twitter enthusiasts to share your blog's key insights.
10. Consider Paid Promotion On Social Media
If your budget allows, consider paid promotions on various social networks. Even with a modest budget, you can expose a wider audience to your blog posts, increasing your chances of attracting engaged readers.
3. Measure Your Blog Promotion Initiatives
Measuring your blog promotion is the last step if you want to learn how to promote your blog. Measuring will help you to know the blog promotion strategies that work well for your brand.
You need to have a clear picture of the web analytics for your blog. The market has several tools and you need to choose the ones that will give you the best insights. You want traffic that you can easily convert into leads or sales.
One of the best tools out there is Google Analytics. It will help you to track your data diligently and get the best results for your blog. Also, you need a high level of social media monitoring for your website. See what works well for your brand and implement it correctly.
Final Thoughts
Your blog will not stand out unless you promote it in the best ways possible. You are not the only one struggling with how to promote your blog. You need to implement a strategy that will work well for your niche.
Several tools are in the market and you need to identify the ones that will help you get the most from your efforts. These tips will help you learn how to promote your blog in the best ways possible.
Have more suggestions on how to promote your blog? Feel free to drop your comments here.
Read Also: