Top 32 Search Engines In The World That You Must Know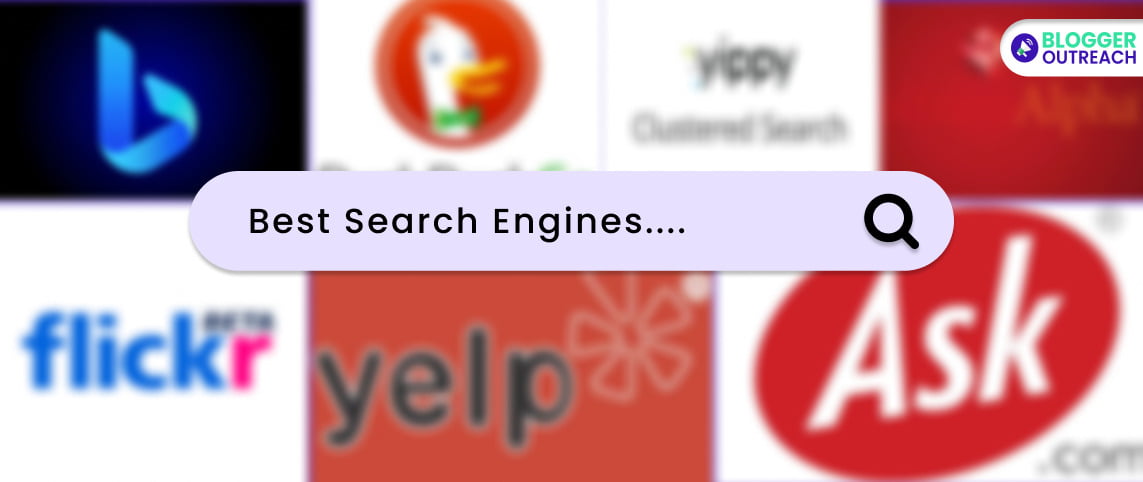 When talking about search engines, the first name that comes to mind is Google.
But, what would you do when doomsday hits Google, and its servers crash down for some time?
Although nothing as such will happen in the foreseeable future, we cannot rule anything out. So, here, we will be talking about some of the best search engines in the world alongside Google.
As a bonus, we have also added some basic details on our topic. So, let's begin!
Search Engines – A Short Introduction For Beginners
A search engine is essentially a software program, which allows you to find your desired information instantly.
However, each of these modules comes with its own features, making them preferable for a specific audience. Sometimes, their ultimate goal can be different as well.
For example, the Google search engine always aims to provide the correct information to its users. However, Ecosia does the same and adds something more to it. The search engine donates its surplus earnings to conservationist companies, which plant trees.
Functions Of A Search Engine
In any case, the regular functions of search engines are quite the same. They work on –
Crawling: It is all about exploring the internet to find content from different URLs.
Indexing: With this task, the search engines organize and store the content found during the crawling procedure.
Ranking: It is done for displaying content that offers the best answer for a user's query, organized by most appropriate to least relevant.
You should always choose a search engine, which uses a form algorithm to explore its database. It helps these modules show you the best possible results depending on your search queries.
Traditional Search Engines
Hopefully, we could establish the general concept of search engines in the previous section. So, now, let's move on to the matter at hand and find the best ones available out there!
Here, we will discuss the conventional search engines in this segment, focusing more on content quality than privacy.
1. Google Search Engine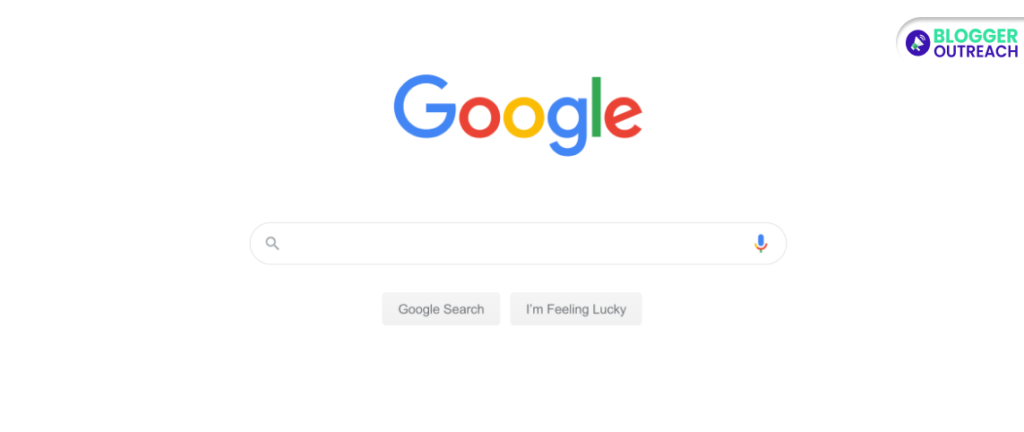 No king will ever rule forever! Or, so we thought before the arrival of Google in the search engine cosmos.
The program was created in 1998 and is yet to be dethroned, even after 23 years. It is the most-used SE in the world, with over 70% of the global market share.
But, what is the reason behind such ruthless emergence of Google?
The answer is simple – it's a well-established algorithm.
Owing to its advanced technology, Google offers relevant results to its users and provides an unparalleled user experience.
Due to this reason, most users consider it the best search engine in the world!
2. Yahoo Search Engine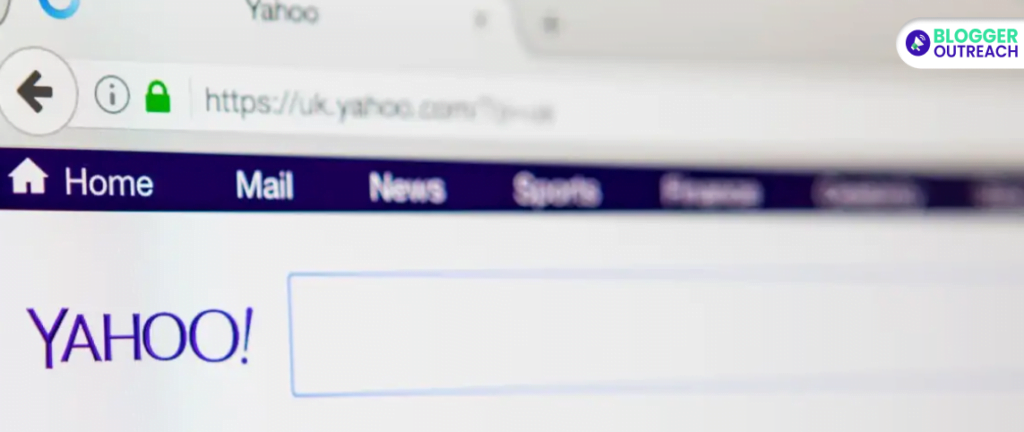 Before Google set foot in the world of search engines, Yahoo used to be the king of the arena. It had around 36.7% of the market share in 2001. However, it has come down to 1.64% after 20 years.
Moreover, Yahoo shares the same algorithm as Bing. So, it offers the same search results. However, it still performs pretty decently when it comes to providing relevant results.
3. Bing
When talking about search engines other than Google, Bing always tops the list. While its algorithm isn't as furnished as Google's, it still does an excellent job regarding relevancy.
Besides, the Bing search engine also offers some unique features.
These Are –
Image searching
Finding localized search results
Searching videos
In addition, Bing's algorithm focuses more on the content rather than the available backlinks. So, the information you get from a Bing-searched site will be top-notch!
4. DuckDuckGo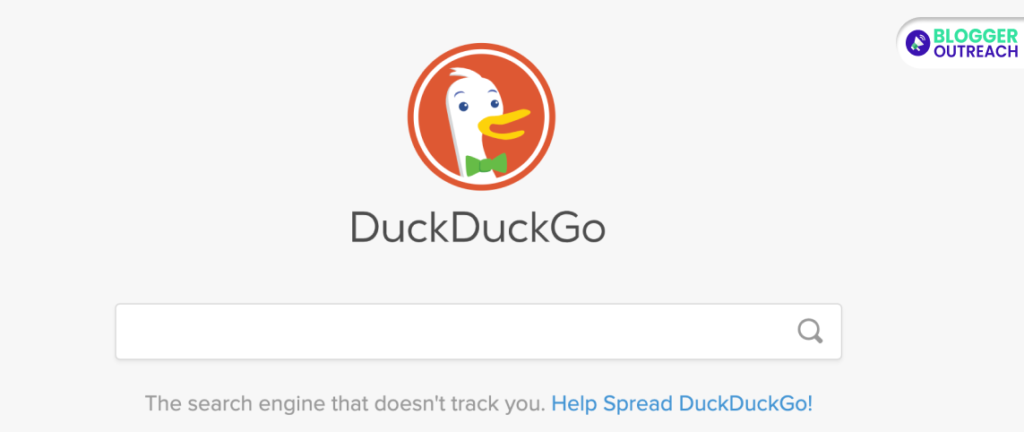 Invented by Gabriel Weinberg in the year 2008, DuckDuckGo is widely known as a non-profit program. However, it works a little differently than the Google search engine itself.
Unlike Google, it does not collect data from your previous searches or any other personal information. Therefore, the search result will remain the same for everyone.
DuckDuckGo also provides its results from different algorithms (sources). The list includes – Search BOSS, Yahoo Search, Bing, Wolfram Alpha, Yandex, DuckDuckBot (the search engine's own web crawler), etc.
This search engine is pretty famous amongst users as well and gets around 50 million queries daily!
5. Wolfram Alpha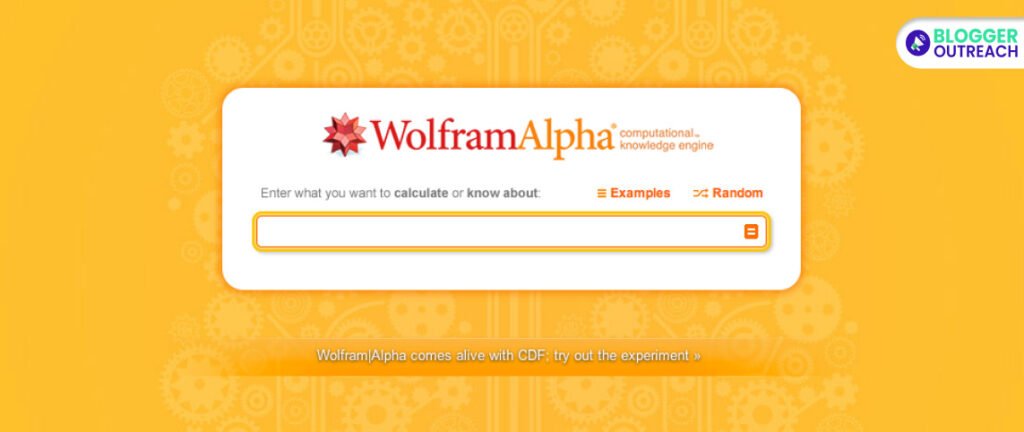 Are you seeking a website, which is based on metrics and compulsion? Then, try using the Wolfram Alpha search engine.
It is pretty accurate regarding relevant searching and offers information on website data, unit conversions, sports statistics, stock data, etc.
6. Dogpile Search Engine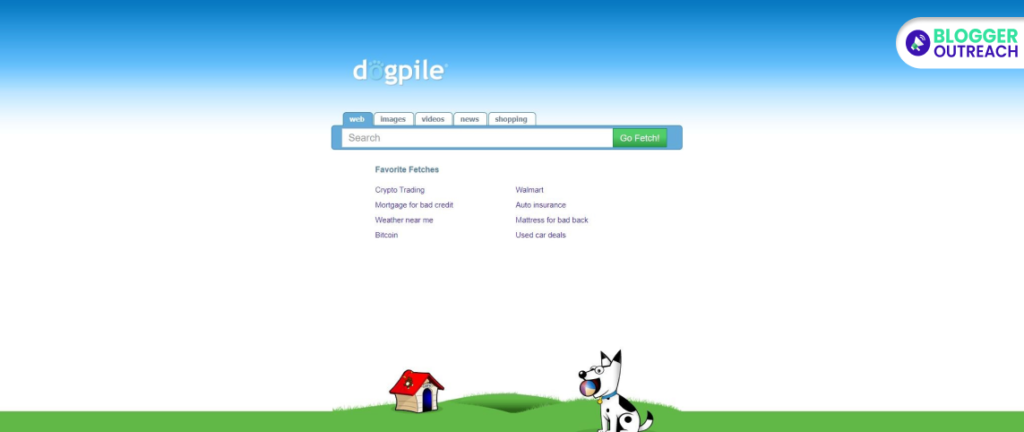 In terms of functionality, Dogpile offers something different.
It takes data from all the top three search engines (Google, Bing, and Yahoo) and offers well-organized search results.
So, with it, you will get both websites with several backlinks as well as high-end content!
7. Baidu
Originating from China, Baidu is an essential search engine for Chinese people. It is primarily known for its excellent firewall system.
However, many people also use it for its Google-like searching habits.
Nonetheless, Baidu does not offer much regarding privacy, unlike some of the other search engines we have mentioned previously.
8. Yippy
Yippy is not one of those regular search engines, which only helps you find answers to your general queries. Instead, it goes deeper and finds out the index pages that generally go unnoticed.
It utilizes user search queries to take user inputs and ask search engines for answers immediately! So, you can consider it as a metasearch engine as well.
Naver is an online platform from South Korea, which features a unique search engine developed in 1999. It was the first software program to offer different comprehensive searching features, like compiling different search results.
Due to its similarities, many people also consider Naver to be "the Google of South Korea".
10. AOL Search Engine
AOL is a USA-based web portal, which maintains a revamped search engine for its users. It provides its users access to –
Web queries
Shopping
Images
News
Multimedia (videos and music)
Local search results
However, AOL displays its results a little differently than other search engines.
After you have searched for something, it will organize the page from top to bottom by keeping the search bars first. After that, it will put the snapshots (if available), sponsored links, relevant sites, product results, and so on.
11. CC Search
Are you looking for a search engine where you can find public domains? Then, CC Search should be your go-to option.
It also helps you get various images without the risk of getting copyright claims.
12. Web Crawler
Web Crawler is probably the oldest search engine, which offers full-text searching options. However, it is primarily used as a meta-search program, combining results from popular search engines like Google, Ask, Yahoo, Live Search, etc.
13. Neeva
The developer of Neeva, Sridhar Ramaswamy, is an ex-Google executive. So, you may find some similarities between these two search engines.
Nonetheless, what makes Neeva different from Google is that it does not show ads to accumulate user data. Instead, it works on a subscription-based business model and provides search results from personalized files and the web.
Neeva takes its usual data from Microsoft Bing, stock data from Intrinio, and weather reports from weather.com. The maps of the search engine are provided by Apple!
14. Goo Search Engine
Goo is a Japanese search engine cum web portal, which usually helps index and crawl Japanese websites only. There is also a child-friendly counterpart available for Goo, which is known as Kids Goo.
15. You.com
On the surface, You.com may seem like any other public search engine available on the internet. However, there's a lot going on under its fundamentals.
For instance, You is a rare search engine that uses NLP to perceive search queries and rank the results. It also changes the language according to the user's preference.
The search engine does not host ads as well. Also, in incognito mode, it offers complete privacy for its users and avoids selling personal information to 3rd-party companies.
Privacy-Focused Search Engines
The following are some of the more privacy-focused search engines that you should know about –
1. Qwant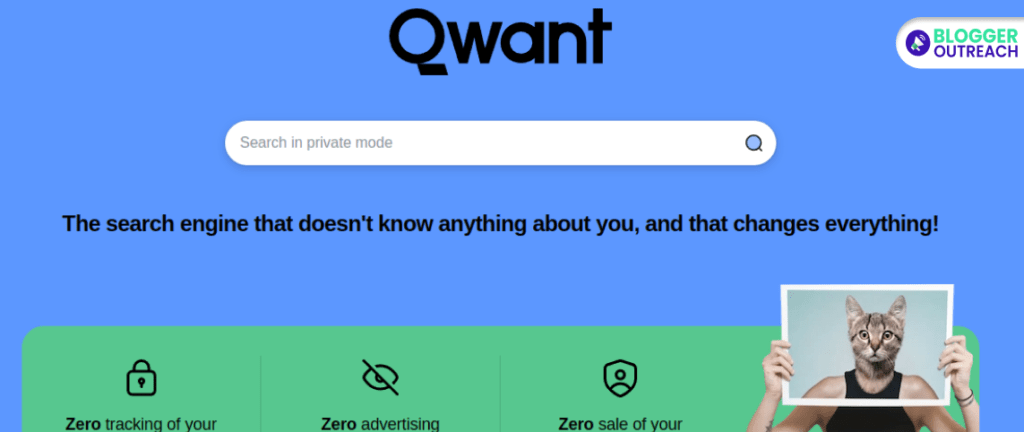 Qwant is a Europe-based search engine, which primarily focuses on protecting your privacy. It comes with a unique indexing engine and avoids collecting user data.
The search engine also features 26 different languages and processes more than 10 million searches daily!
2. Ecosia
Ecosia, as mentioned before, is a conservative search engine, which plants trees for every 45 searches. The servers of the browser also run on renewable energy and help you avoid third-party trackers for encouraging privacy.
3. Gibiru
Contrary to some other search engines like Google, Gibiru does not log the IP addresses of its users at all. It also does not allow anyone to place cookies on the device you are using.
So, the websites will not be able to sell your data to other third-party advertisers. The security of this program is pretty tight-knit as well. So, you won't have to worry about someone tracking your online information or browsing activities.
4. StartPage
Invented in 2006, StartPage is a private search engine, which offers top-notch private browsing for its users.
There is an "anonymous view" feature available in this program, which enables you to go entirely private with whatever you are searching for.
5. Yandex
In short, Yandex is the Russian equivalent of Google. However, it is much older than the latter. Yandex was the first-ever search engine, which monetized selling ads.
Contrary to Google, it also offers an excellent privacy system. Moreover, due to its advanced algorithms, it has also become one of the most-used search engines on Google.
6. Search Encrypt
Founded in 2016, Search Encrypt is a privacy-first search engine, which protects your personal information through a layer of firewalls.
It also uses a local encryption system to offer a little more security while doing incognito searches.
7. MetaGer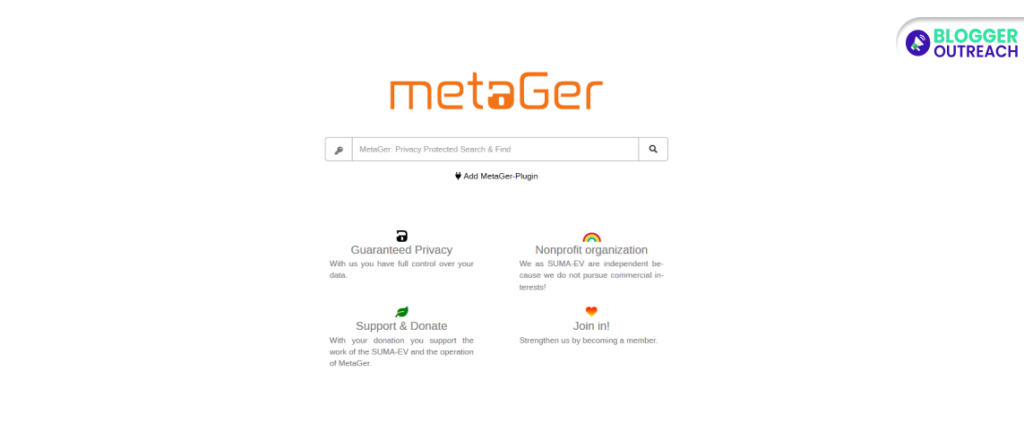 MetaGer is a Germany-based metasearch engine, which extracts results from various popular search engines.
However, it does not provide the answers in an unorganized manner.
After finding the search results, MetaGer filters and compiles them before you can see them. Also, it offers its services through an encrypted connection. So, your private information will be intact till the end!
8. Qmamu
Qmamu is the first private search engine in India. The interface of the program is pretty smooth and user-friendly. You can also interchange between remote and open access while using Qmamu.
The Module Offers Services On –
Images
News
Videos
Web search
Other Specialized Search Engines
With the below-mentioned search engines, you can do something more than just get answers to your queries.
1. Ask.Com
Ask is a question-answer-based program, which began its journey in 1996. Unlike other search engines, it allows its users to check a webpage's preview before entering it. This way, it keeps your data safe from the must-avoid sites.
2. Lycos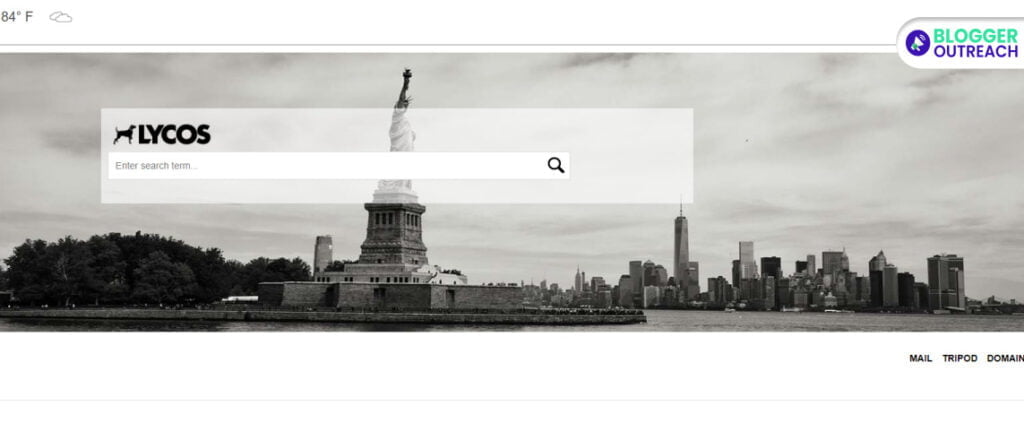 Unlike some of the popular search engines, Lycos focuses more on social networking, web hosting, and other entertainment sites.
It also comes with its own network sites, including Tripod.com and Angelfire.com. These provide free publishing tools, different web hosting features, and blogging add-ons.
3. CodeSeek
CodeSeek is a unique search engine designed to find codes and other developer-related searches on the internet. In addition, you can find programming tutorials, open-source codes, and blogs relevant to your queries or inquiries.
4. Amazon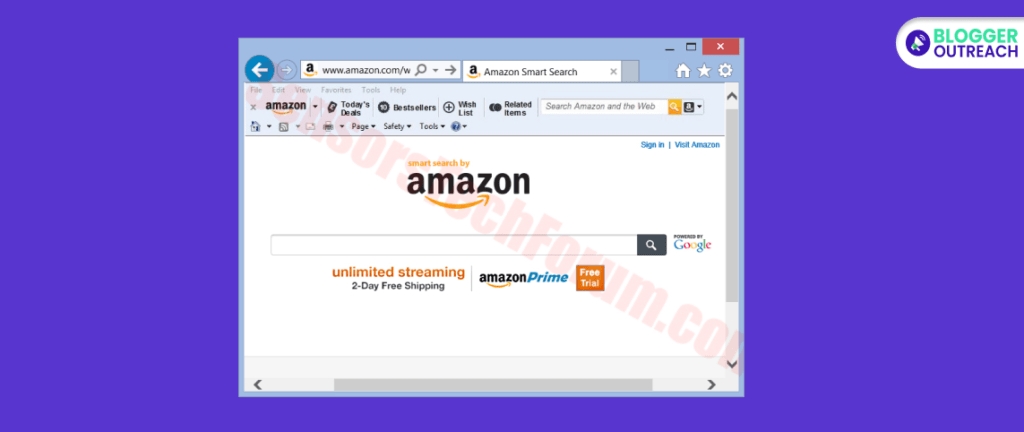 The search engine of Amazon works almost like Google, however, for a different audience segment.
While Google offers information on different queries, Amazon showcases results on what you want to buy.
It works on the A9 algorithm, which follows your previous searches to offer various personalized solutions.
5. SoFurry Search Engine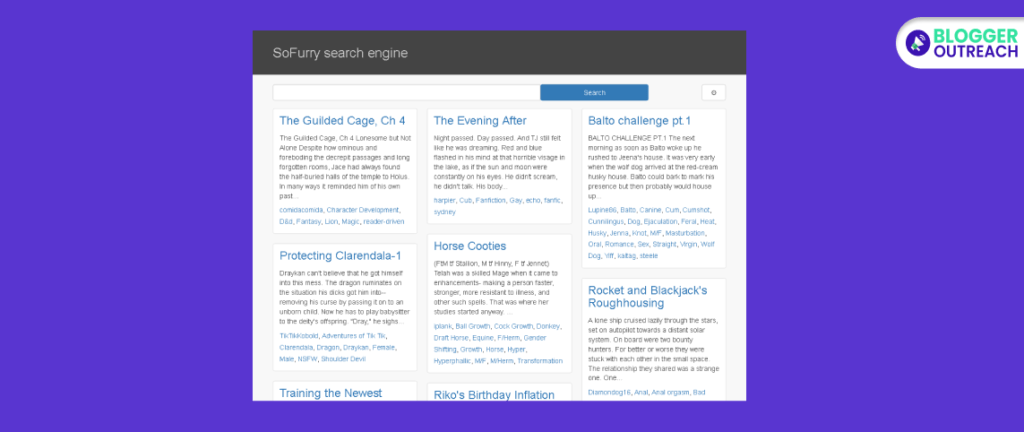 In essence, SoFurry is the cosy home for fans and artists specializing in anthropomorphic arts. So, here, you can search for various furry arts, stories, and other artistic endeavours. In addition, you can also share your music or art on this platform.
6. TorrentSeeker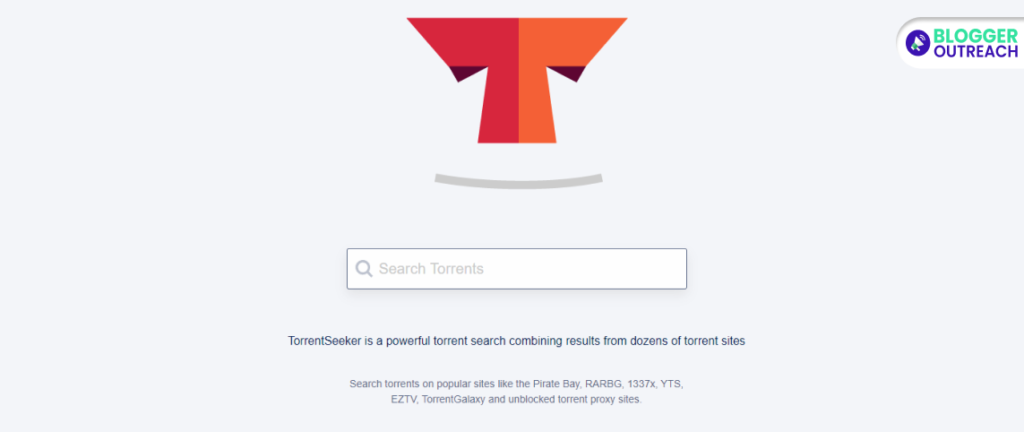 TorrentSeeker is a well-designed torrent search engine, which allows you to download torrent files of movies, videos, games, etc.
The overall layout of the website is almost perfect. It has an easy-to-use UI navigation and a vast content library as well.
It also shows results from other torrent websites. So, after you have found your desired file, you can visit the housing site directly.
7. Flickr
Flickr is a video and image-hosting search engine based in the USA. Here, many expert photographers and artists upload examples of their artistries regularly.
If you only want to search the multimedia, you will not have to create an account here. Nonetheless, you need to have a profile for uploading anything on the platform.
A Search Engine That Is Copyright-Free
1. Openverse
Think of it as a single convenient catalogue with over 300 million images and audio from various places.
Now, the cool part is that Openverse isn't stopping there. They have big plans to expand their offerings. Soon, you can expect to explore open texts and even 3D models through Openverse. They aim to provide access to 2.5 billion works under Creative Commons or public domain licenses.
Speaking of Creative Commons, Openverse is actually the successor to CC Search. So, it's built on a strong foundation of experience. And, the best part is that Openverse is all about being open – it's open source! This implies anyone can view, modify, and contribute to Openverse's code.
Openverse is more than just a search engine. It's a bridge to a wide variety of media types. While it already covers images and audio, it also offers links to external sources. And guess what? Openverse isn't stopping there. They're actively looking to team up with more sources in the future. GitHub or email them if you have suggestions for new sources. They're all ears!
Now, remember how we mentioned the "External Sources" feature? This is where Openverse really shines. As a result, you get the best of both worlds – old and new. Keeping the search for openly licensed content top-notch is the goal here.
But wait, there's more! Openverse is designed with growth in mind. They're planning to add more sources and different types of content as time goes on.
A Revenue-Sharing Search Engine
1. Yep.com
Are you aware of this? Yep shares 90% of its advertising revenue directly with content creators. This is a response to the prevailing unfairness where search engines thrive while creators often struggle.
But that's not all – Yep doesn't just stop at being fair, it strives to offer an unbiased and private search experience. Consequently, you can explore the digital landscape without feeling concerned about your privacy. And hey, it's not just about being private, it's about supporting creative minds.
You can think of Yep as a virtual ecosystem where content creators thrive by earning their fair share of revenue. It inspires people to share their expertise, resulting in a treasure trove of top-notch content. Thanks to Yep's inventive approach, your search results will be a goldmine of unbiased product reviews.
Currently, Yep is focusing on refining your search experience. In addition to text and image search, it keeps you posted on the latest news. And let's not forget about local search – Yep is keen on making sure you find what you need in your neighbourhood too.
But here's the exciting part: Yep plans to take its fair-play approach to the next level. Once it's confident in the quality of search results, it aims to introduce advertising and revenue sharing. Content creators will be rewarded, and the ecosystem will continue to grow.
Conclusion!
The task of the search engines is pretty diverse. They help you find answers to your queries and promote the growth of a business by increasing its online visibility.
So, like many others, do you, too, want to improve your online ranking and get more potential consumers? Then, make sure to contact BloggerOutreach today!
With our unparalleled experience, we can write SEO-friendly content for you to rank higher on Google. Besides, we also offer link building services to increase your digital reach.
Thus, if you need any help regarding content marketing, make sure to contact us today!
Also, do not forget to tell us which search engine you want to use in the comments below.
Read Also: