25 Proven Ways To Increase Your Google Ranking
Limited Spots With Unlimited Competition!
Yes, we can't think of better words to describe the core functionality of a search engine result page.
Since the inception of Google, businesses and individuals have been striving for a higher ranking.
But only a few get the top spot.
Higher ranking ensures steady traffic, improved brand awareness, building credibility, and driving sales.
Whether a newbie or a pro, you need higher ranks to thrive with your website.
We agree that getting a top-page rank is a time taking mechanism. You must wait months or even a year to experience your desired result. Still, it is the most sought-after facet of building your digital presence.
So whoever is suggesting shortcuts and hacks for ranking higher is making you a fool.
If you want to abide by the Search Engine's policies, there is no shortcut.
But some processes and strategies require time, effort, and perseverance.
So don't pay heed to shortcuts; focus on controllable.
This article will decode 25 ways to rank higher on Google. And it will be a comprehensive guide for someone who wants to rank higher and drive traffic to your website.
Why Google Ranking Matters?
The results of SEO are unmatched, given you executed them in the right manner. This is the only traditional marketing approach that can give you the exposure that SEO can offer.
Here Are The Benefits Of Ranking Higher On Google:
First, Google rankings aid you with a hefty amount of traffic and introduce you to a new audience. 
With higher rankings, more and more people start recognizing your presence over time.
With the help of quality content, higher rankings establish you as a thought leader within your industry.
As SEO involves less cost, small and medium-sized businesses can take advantage of higher ranking for growing their business and generating revenue. 
In ranking higher, you start researching and analyzing keywords that help you stay relevant to the current trends. 
25 Actionable Google Ranking Hacks To Watch Out For In 2023
Do you want to thrive with your website in 2023? Look no further! Below are our tested-and-tried strategies that worked for our clients. And we hope that this will work for you as well.
1. Understand Search Intent
Your content is only useful if you meet the search intent. You should know what your target audience wants to hear from you.
(i) Informational Intent
As the name suggests, the user seeks information for the specific query. To match information intent, you need to produce informative content. One of the most common examples of information intent is – "How to ask questions."
This is where people want to visit a specific website. Imagine someone searching for 'Instagram' and 'Facebook' and looking for a specific webpage.
(iii) Transactional Intent 
With the expansion of the internet, most people search online to purchase any product. Here comes transactional intent into the picture, where people search with a motive to buy products at the moment. Most people who search with a transactional intent know exactly what they want.
(iv) Commercial Investigation
Imagine you're planning to buy a Camera for yourself. What will you do first? You'll visit Google, research it, and then decide. A commercial investigation is about searching for a product you will buy shortly.
Understanding the intent is the stepping stone for tailoring your content for higher Google ranking.
2. Keyword Research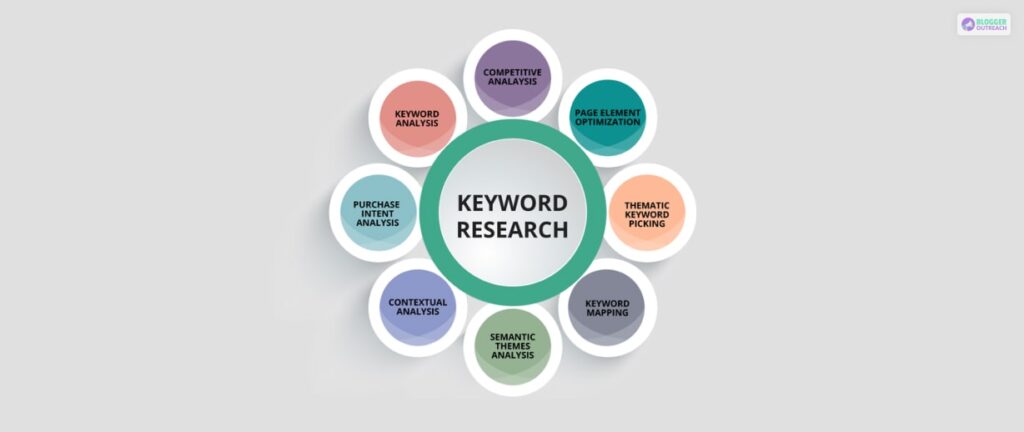 If you're writing a long article, the keyword is your backbone. As it takes a lot of effort and time, we recommend you extensively research your targeted keywords. This gives you the exact picture of what people are searching for.
The most popular keyword research tool is Google Keyword Planner. As it's from the house of Google, you can expect accuracy in the data it shows.
Apart from keyword planner, you can leverage any other good tool from the industry.
Keyword Research Involves Close Monitoring Of The Following: 
Keyword Volume. 
Keyword Difficulty. 
Keyword Density. 
Trends.
CPC SERP Features. 
Competitor Research: Analyze the keywords that your competitors are mostly optimizing for. Check whether you missed any keyword that your competitor is optimizing. This gives you a clear idea about the most popular keyword for your topic.
3. High-Quality Content Matters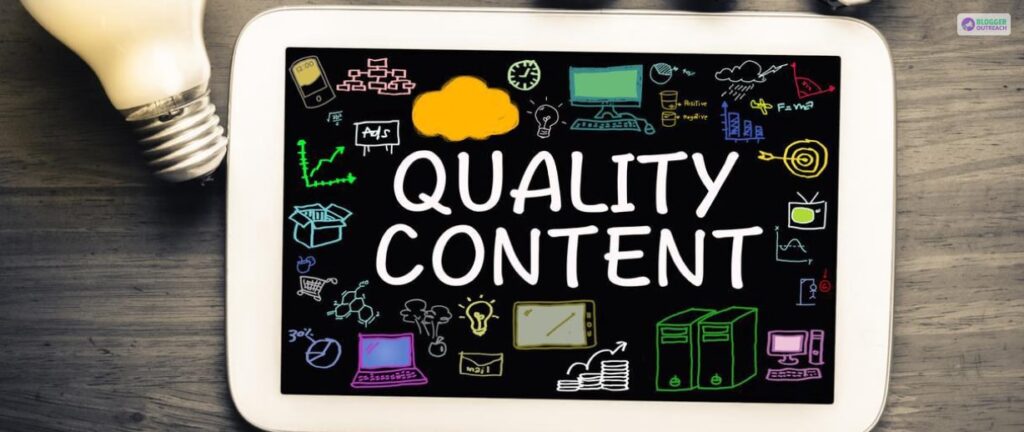 Tailor your content that can reach your target audience easily. Here it would be best if you consider the following-
Pain Points: Figure out the problem areas of your readers and think of how you can provide a solution for them. 
Educate Your Audience: Share insights about a specific topic and educate your audience by providing immense value. 
Write Emotionally Enticing Content: Empathetic content establishes relatability. Think like a reader, and then think of how you could emotionally engage them. This demands you know their fears, what drives them, hopes, dreams, and aspirations. Once you know these, you can weave them into your content. 
Opening: We always recommend people start with a bold statement or question. This evokes curiosity and entices your audience to stay with your content.
Readability: Short paragraphs are always easy to read. Moreover, lengthy sentences are boring. The higher the readability, people will spend time with your website. That, in turn, helps you to rank higher.
4. Decrease Your Bounce Rate
A bounce arises when a user visits your website and clicks out within a few seconds. It can happen for multiple reasons – content, website experience, boring design, website speed, etc.
The important point you need to take note of here is that bounce signals that something is wrong with your website. And it is alarming for Google crawlers, since it is an indication that people are unsatisfied with your website.
In simple words, the bounce rate is a clear reflection of dissatisfaction among your users.
So it would help if you strived to lower your bounce rate. Apart from the ranking factor, a lower bounce rate allows people to spend more time with your website. The more time they spend with your website, the higher chances they will know you. That, in turn, boosts your sales.
Another important aspect that ensures a lower bounce rate is scannability. Arrange the elements of your website to enable people to get what they are looking for. Incorporating a table of contents can also make it easier to scan.
A higher bounce rate is detrimental to your Google ranking, and it can happen due to several reasons:
Slow website loading. 
Poor content quality. 
The element needs to be properly defined.
Bad UI/UX design. 
Readability issue.
5. Update The Page
Are you wondering why freshness makes sense?
To understand the above question better, do one thing – imagine as if you're the reader.
Now, being a reader, what do you like the most? – Fresh content or age-old content. 
While searching for something on Google, we like to see more fresh content, not anything that is outdated.
So if searches prioritize updated content, it is obvious that Google will also prioritize updated content.
If you've been in the industry for a long time, you know that this is why top bloggers and high-authority websites update their information.
6. On-Page SEO
On-page Optimization is one of the most common and effective mechanisms for higher Google ranking. It is all about taking care of the visible elements on your website, such as –
Keyword placement.
Titles.
Headlines. 
 Images. 
You can spend a little time executing on-page Optimization and get amazing results.
Here Are The Best Practices
It would help if you optimized your titles with keywords. 
One common trait of top-ranked articles is that they come with long-form and extensive thoroughness.
Optimize your meta description and tags. 
Place your keywords seamlessly without hampering the flow of the article. 
Remember to optimize your images with alt tags.
7. Technical SEO
Technical SEO ensures a well-built website that eases crawling and indexing.
No matter how good your content is, search engines can only find you if there is no point.
Below are the things that you need to ensure-
(i) Security
According to Google, an HTTPS-backed website is more secure. If you still need to secure your website, get an SSL certificate and secure your website. Please don't do it for the sake of doing it; do it because you value a user's well-being.
(ii) Speed
Do you know that user experience is considered one of the important ranking factors? You can gauge your website's speed and user experience by using any tool; if there is room for improvement, go for it.
The introduction of core web vitals has become more evident today.
To measure the loading time of your website, you can leverage PageSpeed insights by Google. 
(iii) User experience (UX)
A seamless website experience is something you should strive for. Give a professional look and feel to your website and make it easy for search engines to navigate through your website easily.
8. Mobile Optimization
Assume you want to visit a cafe, and you're seeking help from Google to know the exact location. What device do you use? Do you even open your laptop for every query you have throughout the day?
Mobile has become an indispensable part of our life. And with the increasing accessibility of mobile devices, a large chunk of traffic has shifted to mobile.
As we live in 2023, users should be able to access your content from mobile devices without hassle.
As the number of mobile traffic is giving the upper hand, Google now considers the mobile site for ranking.
For mobile-optimized websites, the content remains the same; only the design and layout change. Moreover, changing the design and layout ensures that you keep technical SEO in mind.
Finally, mobile optimization is incomplete without checking the speed of your website.
9. Leverage Broken Links
The strategy of fixing broken links is quite relevant even today! Here you can use it for industry-recognized blogs with '404 broken links'. Once you find any of those, you pitch them to replace the link with the one driving to a relevant page on your website. This is how link building strategy works.
(i) Emulating Competitors' Backlinks
Figuring out the backlinks of competitors is half the job done! You have to perform extensive research to identify the websites where your competitors backlink the most. If those websites are relevant to yours, you can build a strong backlink profile by replicating them.
(ii) Leveraging Images As Link Baits
Visual Content is always helpful in grabbing the user's attention with its appeal. Repurpose any of your existing content with an infographic. Certainly, you'll have a higher chance of getting links as people share infographic content more than anything.
10. Include LSI Keywords
Are you perplexed when you hear the term Latent Semantic Indexing?
LSI or Latent Semantic Indexing Keywords are comparative longer phrases that help people understand the content and context of –
Many people need to understand LSI keywords with synonyms. But that is not correct. They are closely related phrases or words that are connected to each other. 
Example: Let's say your focus keyword is 'online coaching.' Here, your possible LSI keywords are 'online coaching platforms', 'best online coaching, 'live online classes', etc.
Here you don't need to restrict yourself to a limited keyword. Incorporating LSI gives you more room to reach a wider audience.
Incorporating LSI also improves the topical depth of your content. Here you must leverage the topics and subtopics to optimize the LSI keywords seamlessly.
This process is highly beneficial for your Google rankings.
11. Keep E.A.T In Mind
E-A-T is the acronym for expertise, authority, and trust. In recent years, Google is prioritizing this facet of SEO for rankings.
Suppose you're an expert writer from the food niche and writing for the travel niche; that doesn't make sense to Google. Google wants you to write in the niche where you have the expertise, experience, and interest.
This is more pertinent when we consider the health niche. It is not desirable for a random person to write about health products by researching them.
Expertise: Here, Google wants credible and authoritive writers so that when a user lands on a website, they get the most accurate information. To establish expertise, the writer must add their details in the author bio section. Here, Google will also check their social media handles to get an idea about their likes and dislikes.
Authoritativeness: It includes recommendations, mentions, and links to your content. The more people link to your content, the higher the chances that Google considers you an authority. 
Trustworthiness: Here, two factors come into play – whether the writer is qualified to write about the topic and value creation (whether you're educating your audience through your content.). Following these increases your chances of becoming trustworthy from the standpoint of Google.
12. Incorporate Video
Do you know that 85% of marketers attribute videos as the vehicle to grab user attention?
Yes, this is true!
As of now, we have only discussed written content, but many of you might need to learn that you can also represent your content in the form of videos.
The goal is to provide compelling content that resonates with the target audience and entices them to take the desired action.
You can reach a large audience through video content, engage with potential customers, and build a strong connection with the brand.
With the right strategy, businesses can create videos capturing their audience's attention and keeping them engaged with their brand.
In the search result pages (SERP), Google also lists videos in carousels. So remember that the search result is all about articles and news. Now there is huge scope for videos as well.
Moreover, consider creating your own YouTube channel. How does that help? It keeps the user engaged for a longer time. From a search engine's standpoint, it signals that your website matches the search intent.
If you've been in this space for a long time, you know how important it is to provide up-to-date information in your content.
One of the proven ways to execute this is to add statistical data. Most people share statistics as it helps to earn backlinks for your content. And as you know that backlinks help in driving traffic and improve your ranking.
So here's how you can add statistics to your content:
Accurate Data: Choosing the right data is what matters! Before you even think of sharing some data, make sure you're using the right kind. This is why collecting data from the right and accurate source is important. 
Presentation: People can only get what you're trying to convey if people get what you're trying to say. This is why you should represent data in a presentable manner. It would be best if you used charts, tables, and graphs to make it presentable and easy to comprehend.
Explanation: Presenting the data is half the job done. Here you should explain what the data means and its relevance to your content. Always provide the readers with the context for your data and how it can help them. 
Source Link: Why should people believe you? How are they going to know that the data you provided is correct? So always link to the data source so readers can verify them. 
14. Link Out To Influencers
What if influential people on the web point to your content? Surely more people will land on your website and thus improve your ranking. You can connect to influencers and ask them to mention your content.
Quality content also helps in this regard. Influencers will automatically link to content that is helpful and worth reading. If they find your content share-worthy, they will link to your content.
Moreover, mentioning the influencers in your content is another way to achieve success. With the right strategy, you can attract influencers to your content and improve your Google ranking.
15. Interlink Unpopular Content Within Your Higher-Ranked Content
You often create content and think it will do great – but that is different from the reality!
We all have been there! Sometimes good content fails to reach the audience that it deserves. 
This is frustrating that quality content ranks lower sometimes.
Some rank on the first page, while others rank on the fifth, sixth, or even lower pages.
This is why poor-performing content needs that push to get the attention they deserve.
This is where internal links play a major role. You can link it to lower-performing content if you have a high pa performing blog. That, in turn, helps you get traction.
But always remember you should make it seamless—place links to your content without disrupting the flow of your high-ranked article.
16. Create High-Quality Roundup Posts
Round-up posts are consolidated information from several industry experts regarding a specific topic.
Here you take excerpts from thought leaders regarding a topic and share those with your readers.
Round-up content can include strategies, statistics, trends, etc.
Why are round-up posts helpful for Google Rankings?
Round-up posts empower you to build a strong relationship. When you connect with the right people, you generate a lot of traffic to your website. Eventually, it helps your google rankings.
Here Are Some Proven Ways To Create A Stand-Up: 
Incorporate social proof in your articles. 
Make your content readable and scannable. 
A headline with numbers, especially odd numbers. 
A short and precise keyword.
High-quality images. 
After sourcing a lot of high-quality links around the topic, you can ask influencers about sharing your links.
17. Optimize Long-Tail Keywords
Leveraging long-tail keywords for higher Google rankings is worth considering.
Long-tail keywords are more specific phrases than the most commonly used short-tail keywords. With the help of long-tail keywords, you can reach a more specific audience that can help you rank over a longer period.
The first step for leveraging long-tail keywords is identifying the most relevant phrases to your website. Keyword research tools (Google Keyword Planner) can help you in this regard. After you have identified the most relevant keywords, you can start optimizing your website.
When optimizing your website for long-tail keywords, it's important to use them in the right places. For example, you should include them in your title and meta description of your web pages and the body of your content.
Another important factor to consider when optimizing for long-tail keywords is using them naturally. It will help if you avoid keyword stuffing, which can negatively affect your website's ranking. Instead, focus on creating relevant and useful content for your readers.
By following these steps, you can leverage long-tail keywords to improve your website's ranking and drive more traffic to your website. You can significantly increase your website's ranking and visibility with the right strategy and implementation.
18. Gauging The Right Metrics
It's no secret that if you want higher Google rankings, you should closely monitor the metrics.
But tracking the rights metric becomes difficult at times.
Monitor Your Search Engine Rankings: The first step to tracking the right metrics for higher ranking on Google is to monitor your search engine rankings. This enables you to gauge how your website performs regarding visibility and ranking against other websites. You can use tools to track your rankings.
Track Your Organic Traffic: Organic traffic is the number of visitors that come to your website from search engine results. Tracking your organic traffic will give you an idea of how well your website performs in terms of visibility and ranking against other websites. You can use tools like Google Analytics and Ahrefs to track your organic traffic.
Monitor Your Backlinks: Backlinks are links from other websites that point to your website. They are an important factor in determining your website's ranking on Google. You can use tools such as Ahrefs and Majestic to track your backlinks.
Keyword Analysis: Keywords are words or phrases people use to search for information on the internet. Tracking the keywords associated with your website will help you understand how your website is performing in terms of visibility and ranking against other websites. 
Evaluate Your Social Media Activity: Social media determines your website's ranking on Google. Tracking your social media activity will give you an idea of how well your website performs in terms of visibility and ranking against other websites. You can use tools like Hootsuite and Sprout Social to track your social media activity.
Always remember that there is no benchmark as good or bad as it varies from niche to niche. Follow the above steps and elevate your Google rankings.
19. Repurposing The Content
If you're looking to boost your website's visibility and higher Google rankings, one of the top strategies you can use is to repurpose your content.
Repurposing is channelizing existing content into different formats.
You can do this in various ways, such as by creating an infographic, a video, or a podcast. By repurposing your content, you can reach a larger audience, increase your chances of ranking higher on Google, and make it more engaging.
When repurposing content, it's important to keep the original content intact. This means that you should not change the content in any way. Instead, it would help if you focused on the format of the content. For example, if you have an article, you could turn it into a video or an infographic.
When creating a new format for your content, it's important to ensure that it is optimized for search engines. You should include keywords in the title, description, and tags. You should also have a link back to the original content. This will help Google recognize the content and rank it higher.
It's also important to ensure the content is engaging and interesting. This means that you should include visuals, such as images and videos, and ensure that the content is easy to read. You should also ensure that the content is relevant to the topic and provides value to the reader.
Finally, it's important to promote the content. You should share it on social media, submit it to directories, and reach out to influencers in your niche. Following these steps ensures a higher Google ranking.
20. Add Visual Appeal
Written content reaches its optimum height by adding visuals to it.
"A picture is worth thousands of words" – we all have heard this phrase, right? Visually appealing elements hook your audience and grab their attention.
If you're writing a long-form article – adding infographics, chats, and graphical representations of data will help you-
Organize the sequence of your audience. 
Entice your audience to stay till the end of your article without getting bored.
It helps the readers to digest more information in a quick time.
You're keeping your audience's attention span alive by leveraging visuals for your content.
Try this practically. What is more attention-grabbing? – a 300-word paragraph or a visually appealing infographic with the same information.
We hope you get the answer!
21. Boost Your Click-Through Rate
You must keep a close eye on your organic traffic to get your desired Google rankings.
If your target audience is landing on your website but not spending much time, what does that mean? It implies there is something wrong with your website.
This is why you should consider evaluating your website's click-through rate.
(i) What Do You Mean By Organic CTR?
The organic click-through rate is the percentage of individuals who click on your link among all those who were presented with it.
What should you consider to improve your Click-through rate?
Focus on the metadata – add keywords, and make it tempting so that more people click on it. Metadata is the gateway to your website. So adding relevant and credible information is a must. Write crisp and clear yet engaging content for your metadata.
Your URL plays an important role here. Keep it short yet descriptive.
For headline tags, we recommend tapping into the user's pain points. Tailor your content that revolves around the emotion of the user.
Once you follow these step-by-step strategies, chances are higher that you will get the Google ranking you want.
22. Create A Google My Business Profile
Creating a Google my business account allows you to control how your business appears on search results and maps.
It is important to show up in these types of searches because they are often the first step in the customer journey and boost your Google rankings.
So Put Accurate Information:
Contact details.
Address. 
Business hours.
The easiest way to improve local SEO is to ensure that your website and contact information are as accurate and up-to-date as possible. That, in turn improves your visibility and exposure. Additionally, it helps in local SEO and boosts your rankings. 
You can also enhance your possibilities of appearing in local search results by creating and claiming local business listings, encouraging customers to leave online reviews, and building a strong social media presence.
Creating high-quality content relevant to your local audience can attract more attention from search engines.
23. Content And Brand Audit
The audit is a reflection of your brand's overall performance. It is a must, as it positively impacts your overall ranking.
The E-A-T scores ensure the credibility of your content. To improve higher Google rankings, you must pay more attention to the content and brand audit. 
As we all know, the importance of creating fresh content. But at the same time, you must remember to audit your existing content. This helps you understand if there is room for:
Adding more information.
Updating the previously shared facts and figures. 
It also helps you understand whether your target audience's requirements have changed.
Do not hesitate to improve the quality of the content and your overall branding – as these are pivotal for your Google ranking.
24. Remove Insignificant Pages 
When it comes to your blog, quality outweighs quantity. To thrive with your Google ranking, you should omit pages that don't provide any value.
From the standpoint of Google rankings, it is alarming if your website has a lot of pages that don't provide much value to your readers.
But How Do You Identify The Pages With No Value? Here Are Some Ways That You Can Try: 
Pages with a high bounce rate.
Irrelevant keyword added.
If there are no keywords added to the page.
The old topic is not relevant at the current time.
Page with deciding sessions.
When you have identified the low-value pages on your website, you should check whether they should be removed or rerouted. If there exists a higher-performing page that discusses a similar topic, you can direct the low-performing content to that page. Otherwise, go ahead and remove it.
25. Seek Help If Needed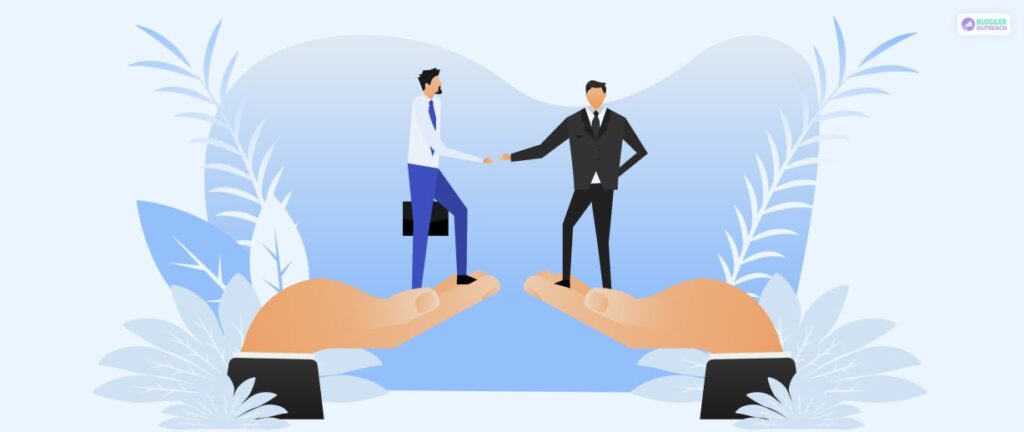 Getting your desired Google rank is a challenging task! It involves a blueprint and some crucial components.
It even has some technical aspect to it, like, page experience, UI design, mobile optimization, etc.
You can only do some things. If the process demands the involvement of experts, go ahead!
Specialization matters! We recommend people to be involved in the entire process activity. But you can do things with others.
Experts matter! If you need a freelance writer or UX designer, feel free to ask for help.
It is better to pay experts and get the results than waste your time with no results.
Final Verdict – How Long Does It Take To Improve Google Rankings?
This is a subjective question! It depends on multiple factors.
The answer ranges from a month, a few months, a year, or even more than that.
SEO is not rocket science, as there are numerous facets to it. It only happens over time. It requires –
Skillset 
Costs
Existing competition in your niche.
SEO is a process-driven mechanism. But that doesn't mean that you chill and do nothing.
The above 25 points will help you in this regard. Moreover, you need to pay attention to indexing. Without proper indexing, Google can't explore your site and push you higher in rankings.
Here Are Some Expert Opinions That You Can Consider For Fast Indexing:
Ensure a fast server and website to stay away from getting overloaded.
 Stay away from spanning.
Link to new pages. 
Finally, we are reiterating the significance of quality content. If you're not able to meet the intent with valuable content – all the other efforts you made will go in vain.
We hope you found it useful. If you come up with any other doubts, feel free to reach out to us.
Have A Look :-