10 Powerful Content Marketing Examples To Inspire Your 2023 Strategy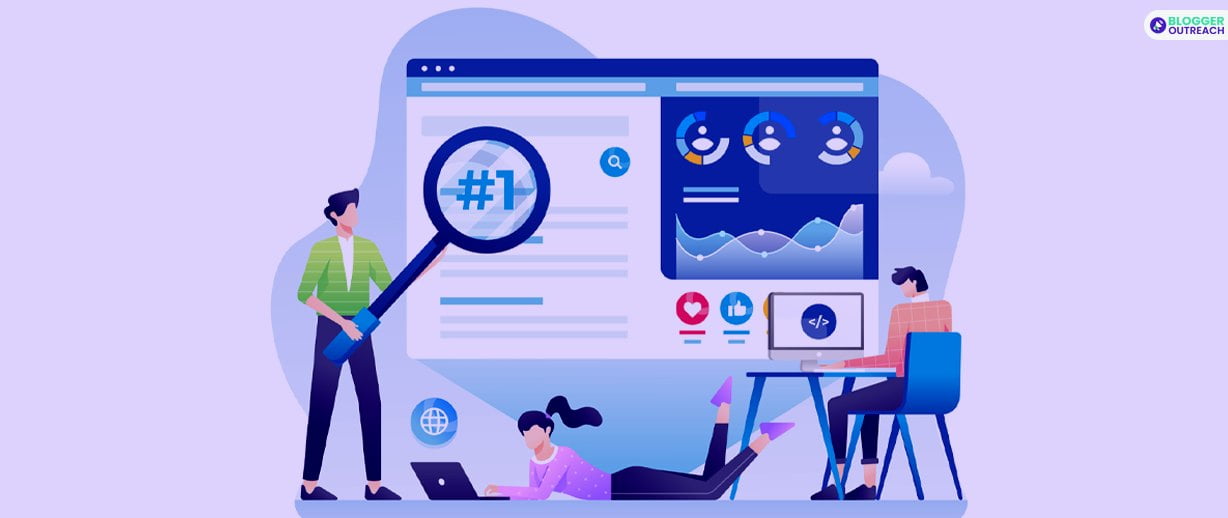 The digital marketing world is evolving, and content marketing is not excepting.
Content marketing is staying ahead of the trends. If you want to stay ahead of the curve, you have to be creative and effective.
Brands or businesses that do it well have already figured out the formula for successful content marketing.
From knowing your audience to sharing your content, you must place things in order.
So, how can you produce content that leaves your audience on their feet? How can you create a stellar content marketing campaign?
The answer is irresistible content – as simple as that.
This is why we have vetted and put 10 content marketing examples in this article. The idea is to get inspired and draw inspiration from them.
Click Here To Read Out About The Importance Of Content Writing
10 Best Content Marketing Examples
Let's start exploring examples of content marketing.
1. Content Marketing Example #1 – Google Web Stories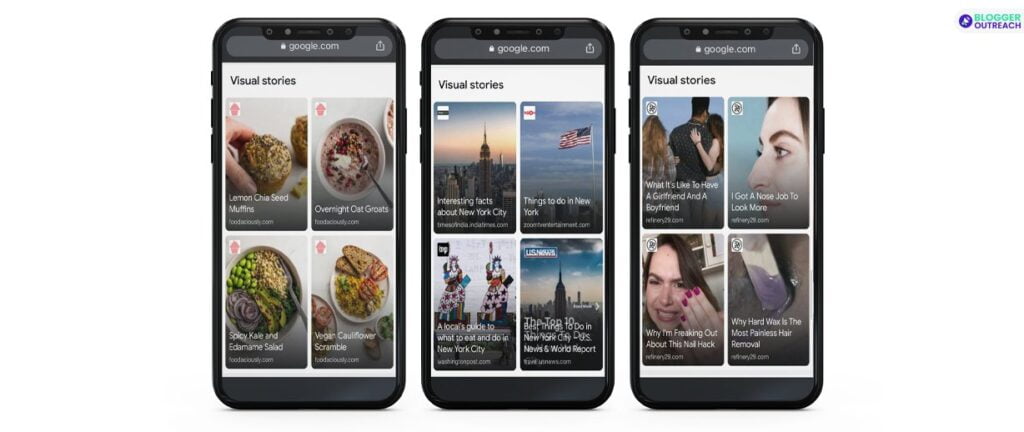 Google web stories are taking the content marketing world by storm. It helps the creators to increase their visibility. As a creator, you can place web stories at the backend of your site and make it easier to upload more video content.
Google Web Story is leveraging videos to position yourself as an expert and drive people to your site.
Articles that come with video generate more traffic than an article that doesn't have the same. As a content creator, you can take this opportunity and start creating web stories for your audience.
Google is starting to prioritize videos on search engines; as a content creator, you also leverage this opportunity.
Sites like Instagram, TikTok, and other platforms have
2. Content Marketing Example #2 – Wordle By New York Times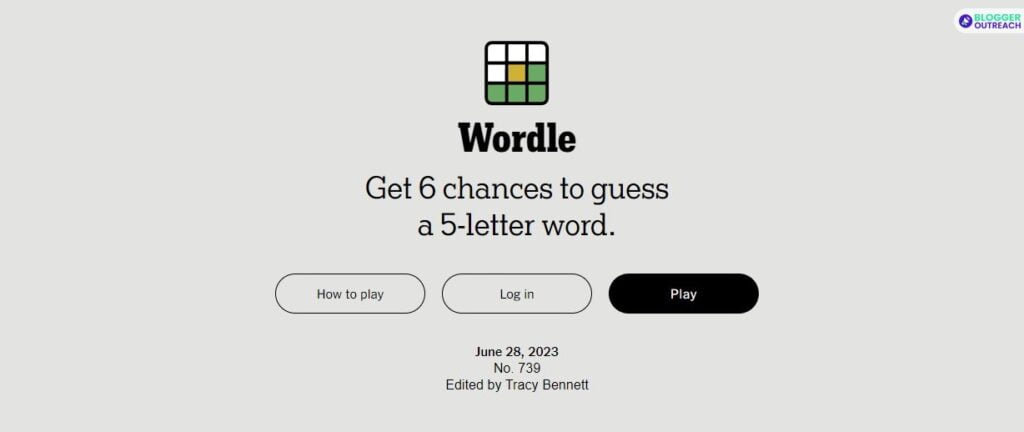 For those who don't know what wordle is – it is an online game run by New York Times that allows you six opportunities to guess a five-letter word. That too on a daily basis (you will get the opportunity to play once daily.)
You can also share your winnings on social media and let your friends know.
Result: By running this simple game, they have attracted over 51 million US traffic (organic). And you will be amazed to know that they have already garnered 1.9 million backlinks (as of February 2023).
Takeaway: They took advantage of basic human psychology – be simple yet effective. They haven't applied rocket science, yet they have an impactful effect. The simple
your solution is the better engagement you receive.
3. Content Marketing Example #3 – Canvas Design Challenge
We all know what Canva is known for. For those who don't know – Canva is a design platform offering various tools and elements that help you to design creatives even if you don't have any designing experience.
Last year they ran a weekly contest for people to win prizes. The CanvaDesignChallenge was all about creating unique and imaginative images that are sometimes a little unconventional. After you submit your design, a group of Canva employees will evaluate it and pick the top five winners every week.
They came with a lucrative prize. Here you have the opportunity to win an annual subscription.
Takeaway: have you heard of user-generated content? The hashtag they created has attracted almost 36000 poss. The number of posts you receive is directly correlated with engagement. When you leverage this marketing strategy, you don't have to do anything – users will create content for you.
If you have a social media page, you can also think of a similar pattern. Create a challenge or something that entices your audience to think out of the box. In turn, you'll receive content that is of a similar pattern.
4. Content Marketing Example #4 – Duolingo's TikTok Success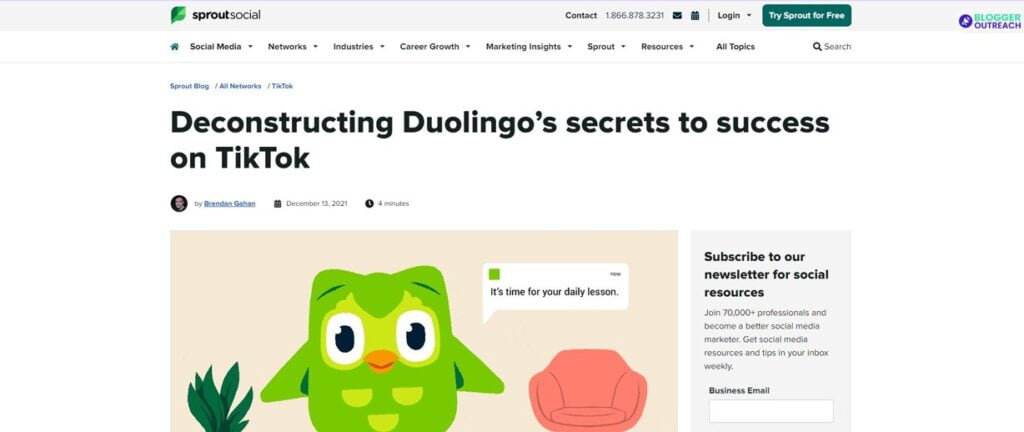 Back in the day, Duolingo was known online for something pretty funny. People were creating all sorts of hilarious memes about the app's push notifications. They were so persistent, sometimes even a little creepy, reminding users to practice their language.
So, even though these memes aligned with users, Duolingo couldn't do anything about them. But then the pandemic hit, and they came up with a brilliant idea – they started using their cute green owl mascot on their TikTok page.
The TikTok page of Duolingo currently produces a wide range of videos that offers millions of traffic.
It's a smart move because it totally embraces their persistent personality. And the best part? This puts the power of their brand back in their own hands (or should we say wings?).
Takeaway: Duolingo's campaign was on a lighter note. The energetic mascot has gained much attention and love from the audience. The success of social media lies in trends. So don't be afraid to tap into and take advantage of them.
5. Content Marketing Example #5 – Adobe #CreativityForAll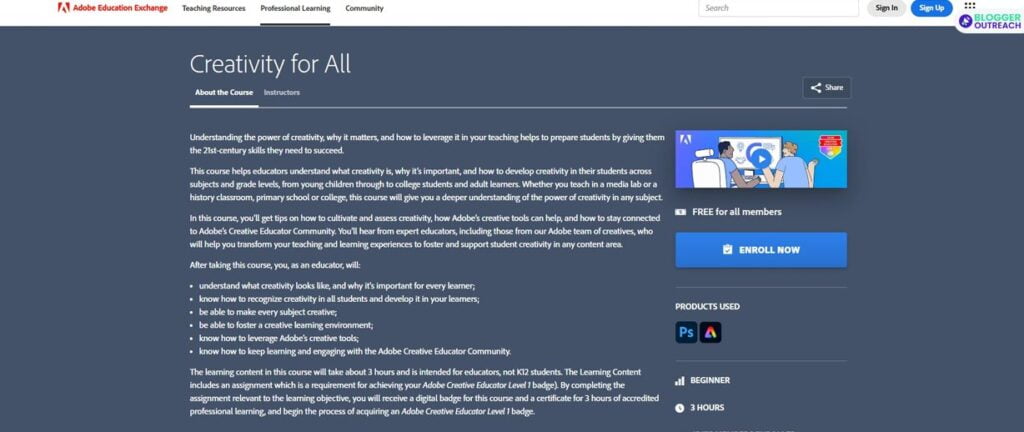 The core expertise of Adobe lies in providing top-notch business solutions. It ranges from creating PDFs to illustrating ebooks or posters.
Their Twitter page has garnered much attention and created a world of opportunity. They create visually appealing elements – tips, how-to guides, and informative blog posts.
They also appreciate users with higher creativity and share their creativity to showcase their talent.
Takeaway: The posts speak directly to their audience. They were creative, crisp and to the point.
Once you credit designers or creators, they feel valued and included. These are visually appealing and effectively communicate the brand message. Moreover, they have incentives for creators that drive them to produce more of such content. These short videos help tap the users' attention span and tempt their followers to engage with the videos.
6. Content Marketing Example #6 Ann Hadley's How To Newsletter Ebook
Fabulous Ann Handley, author of "Everybody Writes" and "How to Newsletter," the answer is a resounding YES! And she has the numbers to back it up.
When she first started her newsletter, she only had 2,100 subscribers. Fast forward three years and 100 issues later, and she's now got a whopping 43,000 people opening her emails. That's a staggering 2,000% increase, folks! So, how did she do it?
Lucky for us, Handley spills the tea in "How to Newsletter," revealing what strategies worked, what didn't, how she keeps her subscribers engaged, and the quirky metrics she uses to measure her success. So let's get this PDF party started!
7. Content Marketing Example #7 – Travel Manitoba (TikTok)
Hey, have you taken a peek at the Travel Manitoba TikTok page yet? It's loaded with some seriously cool videos that highlight all the fantastic travel experiences you can have in Manitoba, Canada. I'm talking about everything from dining under the mesmerizing northern lights to staying in funky, retro hotels or even going on a bison safari. It's all there! And, people are absolutely loving it!
The channel has already gained over 30,000 followers and 260,000 likes, which is pretty impressive if you ask me. Don't you think?
Takeaway:
We gotta say, we're really impressed with Travel Manitoba. Do you know why? They're not afraid to keep it real and give us their honest opinions about the best places to eat, drink, and explore in the city. And the way they do it is so cool! Their videos are these bite-sized gems that are super enjoyable to watch. It's pretty awesome to see that even in 2023, this kind of content marketing is still going strong.
I mean, who wouldn't love a well-produced video that showcases all the unique aspects of a brand? Travel Manitoba definitely knows how to keep things interesting for its viewers, every step of the way.
8. Content Marketing Example #8 – Comic Book School Creator Connections: Panel One
We gotta tell you about this really cool anthology called Comic Book School Creator Connections: Panel One. It's a collection of 16 awesome stories created by a group of super-talented writers, artists, editors, and comic book enthusiasts. And the best part? The ebook is a tribute to all those incredible comic book creators who used to attend Comic Cons but were still trying to break into the industry.
Oh, and get this – the anthology actually won two awards! It snagged the Independent Creator Award for Best Anthology and the Content Marketing Award for Best Use of eBook in Distribution. How amazing is that?
Comic Book School Creator Connections: Panel One anthology? The stories in it are all so unique and diverse, showcasing the many seasons and change the comic book industry has gone through. And even during tough times, the industry is still able to produce amazing and impactful art that people appreciate. But this isn't just true for comics – it applies to any kind of content marketing.
The way we create and present our content can have a big impact on others, as long as we keep pushing forward and putting ourselves out there. So if you have a message you want to share but feel like no one's listening, don't be afraid to pave your own way. In fact, having a mission-driven approach to content marketing can really set you apart in 2023.
9. Content Marketing Example #9 – Apple's "Dear Apple" Campaign
Have you checked out Apple's new smartwatch campaign? They're really emphasizing how the watch can be a lifesaver in critical situations. The campaign features a series of videos that show real-life scenarios where people are in danger like being attacked by a bear or surviving a plane crash, and how the Apple Watch helped them get emergency assistance.
It's definitely worth watching, and pretty amazing to see how technology can truly make a difference in people's lives.
Incorporating content that addresses common fears and concerns can really strengthen your marketing campaign. It adds a human touch by connecting with people on an emotional level.
10. Content Marketing Example #10 – Dove's Toxic Influence
Hey there! In 2022, Unilever, the company that makes Dove products, continued its Self-Esteem Project with a powerful video ad that featured conversations between moms and daughters about how social media can impact one's self-esteem. The ad encourages people to "detox" their social media feeds in order to improve their mental well-being and feel better about themselves.
Takeaway:
It may seem like a no-brainer, but understanding your audience is crucial when it comes to advertising. Including your target demographic in your ad can help them visualize themselves using your products or services.
Our Top Takeaway
If you want to rock at content marketing, you've got to know your audience inside and out, make sure your stuff pops up easily on the internet, create killer content, and promote it to the right folks. It takes some serious time, effort, and cash to make a top-notch content marketing plan, but the long-term payoffs are well worth it.
Take some inspiration from examples that wow you and use them to craft your own awesome content marketing strategy for yourself and others in the field.
Read Also: