10 Best Tips To Create Engaging Social Media Content
Nailing the perfect social media content can be challenging.
It requires more than just eye-catching visuals.
Your content must also be authentic, meaningful, and relevant to your target audience. 
In addition, keeping up with the competition can be tough.
Every social media marketer and business proprietor knows that it can be complicated to create engaging content regularly, particularly if you must post consistently to remain applicable and achieve your intended audience.
Do you need help engaging your customers on social media?
Are you here because you need more time, energy, or ideas for social media content?
Or is it because managing social media is a burden, and you need help making the process easier?
Or you've put in the effort to create content but didn't get the desired engagement.
It's easy to feel anxious about the responsibility of piloting the social media plane – especially if you're a small business owner or a one-person digital marketer.
But don't worry; you don't have to be a mighty titan to create captivating social media content.
Consequently, here are some hints to assist you in producing attractive content that will reach your intended audience.
You May Like To Read This: Writing And Formatting A Whitepaper
Top 10 Actionable Tips For Creating Engaging Social Media Content
It is easier said than done! Creating engaging social media content is not a cakewalk, it requires a step-by-step plan.
1. Aim For Captivating And High-Quality Content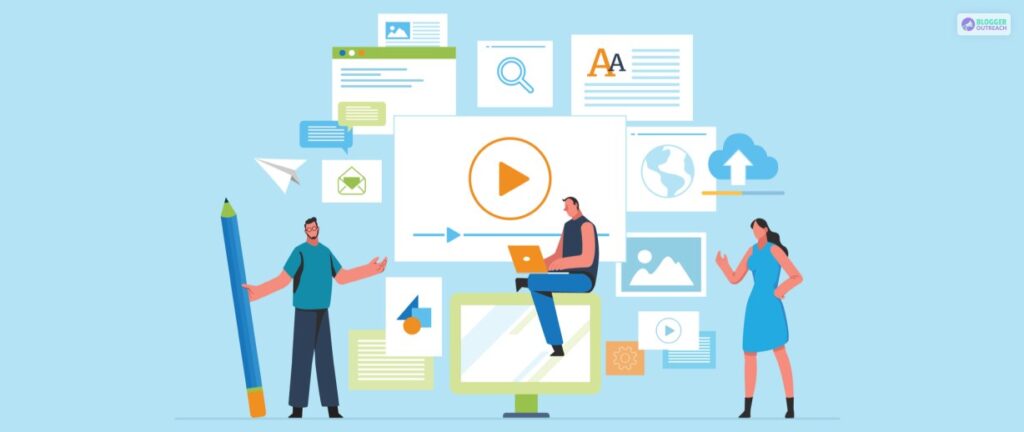 Do you need help creating social media content that captivates your social media audiences?
Don't worry! We've got you covered.
Here's how to create high-quality content that will keep your audiences engaged:
(i) Tap Into Pain Points
First, identify your audience's pain areas. What are they struggling with? By targeting their pain points, you can craft content that speaks directly to them and provides helpful solutions. Ensure that your content is original, well-researched, and presented in a way that's easy to understand.
(ii) Add Humour
Second, remember to have fun with your content! Use creative elements like humor and stories to make your content more enjoyable.
(iii) Visually Appealing
Additionally, visuals and videos can make your content more interesting and engaging.
By creating captivating and high-quality content, you can engage your social media audiences and build a strong relationship with them. So, get creative and start crafting content that will capture and keep their attention!
2. Social Media Content Calendar
Creating an interesting social media calendar is vital for interacting with your audience.
Planning and deciding when to post and what content to post is essential. Planning also allows you to track what content works best and what type gets the most interaction from your followers.
Make sure you deliver great social media content that resonates with the interest of your followers.
How to create a social media content calendar? You'll need to think about the following:
How often should you post?
When is the optimal time to post?
Which channels should you use?
What kind of content should you post?
Once you've answered some key questions, it's time to start designing your social media calendar. Plus, scheduling posts in advance will help you track what you've posted and when. Let's get started!
Ready to start creating a calendar that will bring you stellar results? Great!
Regularly review your calendar and update it as needed. Additionally, track the effectiveness of your content and modify your strategy as necessary.
3. Video Content Is The New King
Ready for some serious engagement? Video is the way to go to engage with your social media content.
(i) Builds Connection
From Instagram stories to TikTok videos, people are likelier to watch visuals that create an emotional connection – way more than text-based posts. So get ready to see your social media reach skyrocket!
(ii) Easy To Consume
Moreover, video content can be easier to consume than text-based posts, giving users the information they need quickly and easily. This is especially true on platforms like Twitter, which have a character limit. With video content, users can quickly learn about a product or service or even get a laugh in seconds.
(iii) Easy To Share Stories
In addition, videos can create a narrative and tell a story, which can be much more engaging than a text post. Stories evoke an emotional response from the viewer, making them more likely to remember them.
Overall, it is clear that video content is becoming increasingly popular on social media platforms, and it is likely to continue to dominate in the future.
4. Testimonials
Testimonials can be an incredible tool for showcasing your brand positively and demonstrating the value of your products or services.
Incorporating testimonials into your social media content is highly advantageous in engaging your audience.
They give customers an honest and impartial viewpoint from other customers, which can be a decisive factor when it comes to buying. Seeing positive reviews from real customers can be the tipping point when making a purchase.
Moreover, customer reviews and feedback help cultivate trust with potential customers, as they can see how other people have had a positive experience with your company.
They bring a personal touch that can convince potential customers to take the plunge.
5. User-Generated Content
Let your customers do the hard work for you when you're stuck for social media content ideas or up against the clock.
UGC is content created by your customers and aids you in helping promote your business, build trust, and increase engagement in a captivating way.
To get your customers involved in creating UGC, making the process easy and inviting is important.
Make a social media challenge or game to generate user-generated content (UGC).
Provide incentives to customers who participate, such as discounts, coupons, or other rewards. You should also encourage customers to share their content across social media networks.
In addition to providing incentives, you should ensure your content is interesting and shareable. Ask customers to share stories about their experiences with your product or service or to create content that reflects their values. 
Finally, take the time to promote your UGC properly. Please post it on your website, blog, and social media accounts. Encourage customers to comment and engage with the content.
6. Captivating Storytelling
Tales are the way to people's hearts – stories that make them feel something.
Craft a relatable character to which your audience can relate, present their difficulty, and show people how the protagonist found a solution.
To create an effective, empathetic story for your social media content:
Start by finding a story that speaks to the emotions you want to evoke. You can use real-life stories or create stories from scratch.
When writing the story, please focus on the characters and their emotions.
Include details that will help the audience relate to the characters.
These powerful techniques help create a deeper connection by focusing on the feelings behind the story.
(i) Curate Platform-Specific Content
When publishing the story on social media, consider the platform you are using. Different social media platforms require different storytelling styles. For example, consider the size of the post, the type of visuals you are using, and the length of the story. These elements are important when creating a compelling story.
Finally, encourage your audience to engage with the story. Ask them questions, engage in conversations, and invite them to share their own stories. This will help to create a feeling of community and connection.
Maximize your reach with strategic hashtag use!
Harness the power of hashtags to engage with your target audience and make your content stand out in a crowded feed.
When used correctly, hashtags can make all the difference for your social media content strategy.
Get the most out of your hashtags with our handy tips:
Research.
Target wisely.
Please keep it simple.
Check to spell.
Use trending.
Few.
Brand it.
When creating your social media content strategy, consider the type of content, platform, and target audience.
For example, if you're targeting a professional audience, use industry-specific hashtags pertinent to your brand.
On the contrary, utilize popular culture hashtags for a younger crowd to interact with your target demographic.
It's also important to use hashtags that are suitable for your content. For instance, if you're posting a picture of your food, use tags such as #Foodie. If you're sharing an article, use hashtags related to the article's topic.
When crafting your social media content strategy, it's important to include hashtags judiciously. Refrain from spamming your content with irrelevant hashtags.
8. Add Visuals In Your Content
If you want to increase the visibility and reach of your social media content, then it is important to create visually appealing creatives.
(i) Google
You should conduct a Google search to become informed about the most popular image trends. You can visit high-ranking sites to gain insight into image trends like those featured in this helpful guide from Canva. This guide can help you familiarize yourself with the top trends in the world of imagery.
(ii) Pinterest
Discover what's trending on Pinterest by visiting the Most Repinned Page. Here you can view the images, videos, and most popular pins. Explore the page to find the top ideas popular with the Pinterest community and stay up-to-date on the latest trends.
Here are the ways to make social media visuals more effective:
Don't use too much text in banners or videos. 
Refrain from using poor-quality images and videos. 
Keep yourself up to date with social trends. 
Start your content with a hook to engage your audience. 
Keep a consistent brand color and aesthetics throughout your posts. 
9. Collaborate With Influencers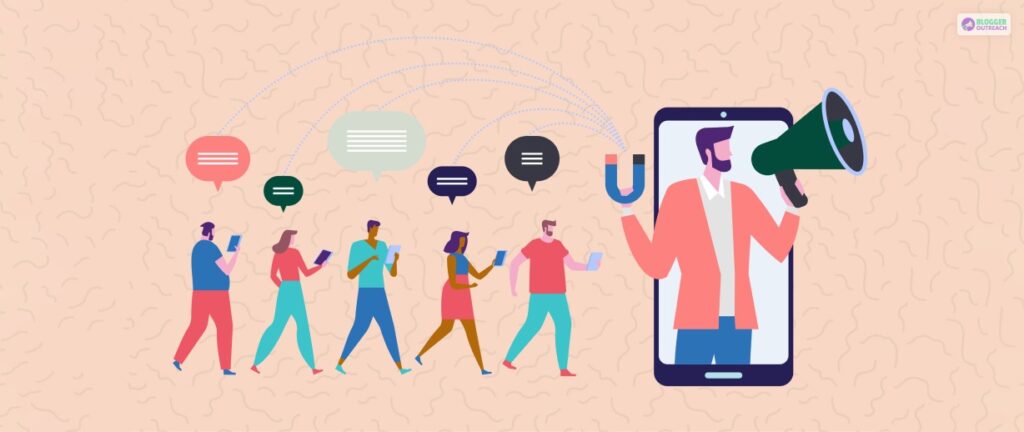 Influencers have an established presence and an ardent fan base, so collaborating with them can result in a higher number of new followers for your business.
Working with influencers begins with the search for the perfect fit. It's essential to find influencers with an audience that fits the objectives of your social media content. You can also capitalize tools for keyword, industry-based, or location-based searches. 
Once you identify the ideal influencers, devise a plan of action. First, decide the type of content you want the influencers to create and advertise and how to reward them.
Also, consider creating an exclusive hashtag or other promotional materials for influencers to advertise your business.
Ultimately, it's essential to monitor the efficacy of your influencer campaign.
Partnering with influencers on social media can help you engage your desired demographic and expand your reach.
10. Stay Responsive
Unlock the key to social media engagement success with long-term, meaningful relationships. 
It's not enough to 'hack' or 'go viral' – your audience craves conversation and interaction that makes a difference.
By responding quickly, your followers will know that you're actively involved with them and can trust that you'll answer whenever they need you. Moreover, your active presence can help motivate others to interact with your content.
Unfortunately, many companies have adopted a one-way bullhorn approach to social media, detracting from the platform's true value – to converse.
Instead, build relationships – and engagement – with two-way communication.
When responding to comments and messages, it pays to go the extra mile. Engage your audience with thoughtful, detailed discussions that showcase your expertise in the topics. Show your commitment to maintaining an interactive dialogue with them, and you'll be sure to win them over.
Ready To Nail With Engaging Social Media Content?
Don't let social media overwhelm you – make it work for you!
With creativity and effort, you can create compelling content that will drive traffic to your website and increase brand awareness. 
Create amazing social media content without the hefty price tag or hours spent crafting it. The ideas above will help you up your content game and make your marketing efforts more efficient and effective.
As a result, unlock the power of engaged followers, increased leads, and sky-high customer retention and loyalty!
Be authentic, be consistent, shake things up – and remember to provide something of value in exchange.
Engagement rates won't jump overnight, but if they do, investigate what worked. And finally, be prepared to adapt your strategy at any time in this ever-evolving social media landscape.
We hope you got some value. If you have any more queries about social media content, ask you doubts!
Read Also: