10 Things You Need To Consider When Choosing A Content Writing Agency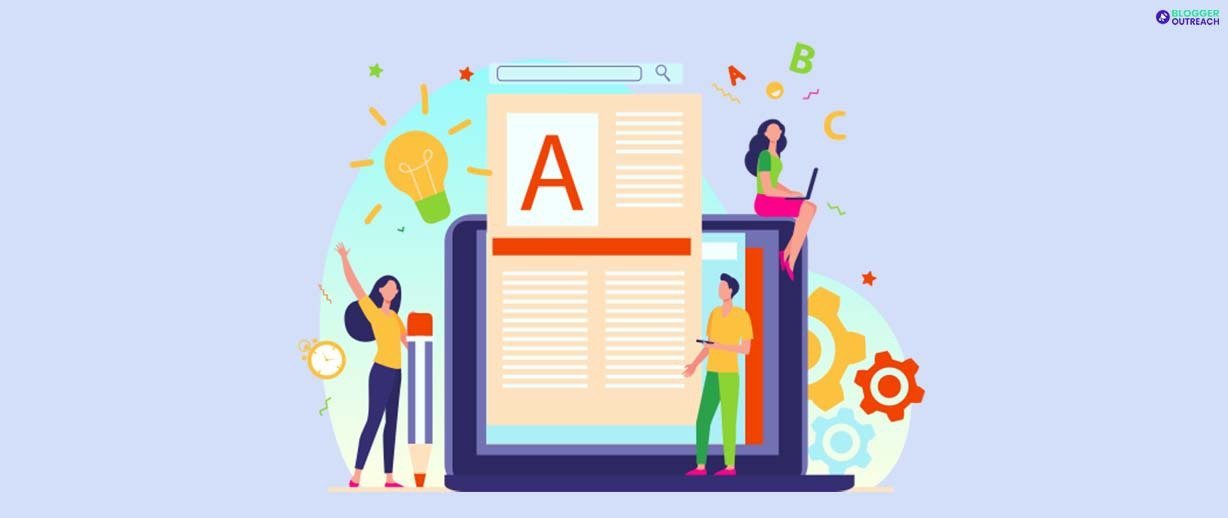 Do you feel overwhelmed by the sheer number of content writing agencies? You're not alone.
After all, a good content writing agency can make or break your business.
In addition to engaging your target audience, they drive traffic to your website and ultimately convert leads into customers.
We've compiled a comprehensive guide to help you understand better.
We've got you covered, whether it's quality writing, industry expertise, pricing, turnaround time, etc.
Moreover, we'll examine the value of a content writing agency's portfolio, client testimonials, and SEO skills.
With the knowledge you'll gain from reading this guide, you can make an informed decision about a content writing agency that will benefit your business.
So, let's dive in and discover the 10 essential things to consider when choosing a content writing agency. Your path to exceptional content starts here.
Check Out These 10 Things Before You Hire A Content Writer
Hiring a content writing agency is like buying a car – you need to do your research and get the highest value for your money.
So keep a close eye on the following factors before you actually opt for SEO content services.
You May Like To Know About Is Guest Posting Safe in SEO?
1. Is The Content Writing Agency Genuine And Reliable?
In order to choose a trustworthy content writing agency, you need to verify its credibility.
While most agencies operate remotely or online, there are downsides as well. While ordering content from anywhere is great, fake agencies can also take advantage of it.
Assess their social media presence by looking at their interactions on social media. A reputed agency usually has a dedicated, well-maintained website and an active Assess their social media presence by looking at their interactions on social media.
You can gauge their responsiveness in feeds and comments by taking a look at their social media presence and scrutinizing these aspects, you can spot telltale signs of a fraudulent agency.
Ask about their process and what you can expect. Inquire about payment options (more options from them can be more convenient for you) and whether a standard contract is sufficient.
2. Do They Specialize In The Type Of Content You Need?
Don't assume that any writer can write for any niche – it's just not true.
For example, a technical writing firm may not have skilled blog post writers, press release experts, or speechwriters. Or, a writer from the crypto niche might not be as good as in the relationship niche.
Each writing style is unique! This is where you have to be mindful enough. While working with a content writing agency, check if they have a team of writers with expertise in your niche.
Get to know their process and how each company's offerings differ.
Some firms have writers who conduct interviews for blog posts, while others don't. Some offer specific packages, while others are flexible to meet your needs.
Search for a content writing firm with writers familiar with the format you need. If you need blog articles, don't hire a company solely focusing on press releases.
However, many companies employ writers with experience in various formats and industries. You can use this to expand your content offerings.
For instance, you might want to release a whitepaper after working on blog content. Choosing a firm with a wide skillset will simplify your life in the long run.
Choose a content writing agency based on your current and future writing needs.
3. How Good Is Their Content?
If your content is valuable and relevant, it wields a remarkable influence. Choosing the right content service is crucial for this reason.
Top-Notch Content Should Possess The Following Qualities:
Originality
Relatability
Appropriate tone
Easy readability
Correct spelling
Standard grammar
A strong writing voice
Keyword optimization
Testing whether you can outsource content writing is a good idea. Before placing larger orders, you can check the quality of the writing.
Wait! There is another facet to choosing a content writing agency. That is Freshness.
It is important to hire content writing agencies with skilled writers adept at taking different perspectives. Professional writers can write about boring topics in an interesting way.
Our agency (BloggerOutreach) considers this factor diligently as a matter of heart. The content we create is unique thanks to a team of native writers.
4. What's Their Average Turnaround Time?
Ahh! Here it is! Turnaround time is the most common trait of a top content writing agency.
Choose a writing company that can work within tight deadlines if you have them. Finding a content writing agency with a quick turnaround time is a blessing.
However, some clients have set deadlines and turnaround times, so you must follow their schedule. Maybe it won't be a problem if you're patient or their deadlines work for you.
If you need a fast turnaround, make sure they can do it. Ensure everyone is on the same page and your deadlines are met.
Ideal Turnaround Time: 24-48 hours.
5. Check Their Past Work
It is obvious that a reputed content writing agency holds a proven track record of past work.
Here Are The Things To Consider For:
Case Studies
Work portfolios
Customer reviews
Ranked articles
As a result, you will be able to get a sense of their writing styles, tonality, etc. Furthermore, you will judge them on the depth of their content writing.
Their client list tells you how big or small the firm is. You can then gauge their presence based on this. You are likelier to have found a reputable agency if they have worked with big firms.
6. Transparency And Range Of Services
While opting for a content writing agency, analyze their level of transparency.
Check the terms and services of their contract.
Are they flexible about their pricing? Do they charge different prices to different people?
Ensure you know a contract's revision, ownership, confidentiality, and termination policies. Be sure you understand the terms and what to expect before signing anything.
Once you finish the transparency check, it's time to check their services.
What other services can they provide, such as editing, proofreading, search engine optimization, etc.?
The top agencies offer comprehensive solutions because they are experts in this field.
Oh! Wait…There is another important thing that you need to do.
Negotiate payment terms and review the writer's contract.
The contract negotiation process is similar to building a house; everything must be in place and constructed correctly for the finished product to succeed. It can cause problems down the road if one part of the contract is overlooked or not specified.
Make sure the contract covers all the details such as payment, deadlines, and the scope of work. A contract should clearly outline the scope of work, and the payment terms should be flexible and fair.
7. Are They Cost-Effective? Compare Their Cost With Other Agencies
Hiring a content writing agency comes with a price tag, though. Finding a company that fits your budget and fulfills your requirements is crucial.
We are not telling you to go for anything that lacks quality. What we are trying to say is to check for different agencies and then compare their solution based on the –
Who is providing top-quality services at less price?
Don't go with a cheap agency, as they might compromise quality. Considering freelance content writers is an option if you have a limited budget.
Contractual or project-based fees are often charged. Despite their lower costs, you may encounter challenges with reliable, punctual, and professional freelance writers.
Comparing prices with other agencies that fit your criteria is a good idea if budget isn't a major concern. Negotiate with these agencies and find out what their charges are before deciding.
Based on these factors, make an intelligent decision that aligns with your budget and content requirements.
8. A Comparison of Customer Service Methods (Email Vs Phone), As Well As Availability
Imagine – You want the client to make an urgent modification. However, your content marketing agency isn't responding to your urgent changes.
Do you want to work with such an agency?
Whether it's a content writing agency or any digital marketing company, responsiveness is key.
A dedicated point of contact is essential to overseeing your projects and addressing your concerns.
At BloggerOutreach, we offer the option to have a dedicated Client Manager who takes care of all your deliverables and communicates with the in-house writing team on your behalf.
Make sure your content writing service responds to your concerns and addresses issues in a timely manner.
Customer reviews are a good place to find out if they've got a great customer support team and if most of their customers are happy with the service.
When you outsource a top content writing agency, you cannot micromanage the Work with the content service to refine your strategy and showcase your brand.
A reliable content writing service will work together to create the best content for your business based on your feedback. Just let them know what you want and let them handle the rest.
9. Proven Experience In SEO Writing
In order to improve visibility and increase traffic, SEO remains one of the best strategies.
Here are a few factors to consider when choosing a content writing service provider with SEO expertise:
Using Popular SEO Tools: To enhance their strategies, providers should be familiar with them.
A Thorough Keyword Research Capability: Their keyword research should be tailored to your business.
Content Optimization Skills: Make sure your provider knows how to optimize content properly, including meta tags, headings, and keywords.
In addition to having a proven track record of creating high-quality content that ranks well on search engine results, we also want our content providers to understand the context of our business.
They usually consider SEO content writing an integral part of their offerings, and personalized research is generally each.
They usually consider SEO content writing an integral part of their offerings, and personalized research is generally required for optimal results.
10. How Do They Approach Rework And Revisions?
Being in the industry for some time, we know clients sometimes want rework. And there is no harm with that. The content writing agency should be able to fine-tune the content as you request.
An agency may not be able to meet all your requirements in the initial draft of the content they provide. Misinterpretation or a brand voice that doesn't quite match your expectations are normal. When an agency does not offer free revisions, the real problem arises.
Some content writing agencies have a specific time frame beyond which they don't offer revisions. For example, they might say they can't provide further revisions beyond 3 days.
It is possible that some services have longer turnaround times for revisions, which can slow down your content creation process.
However, with BloggerOutreach, you can request unlimited revisions, and we aim to turn around revision requests within 24 hours.
Be Smart Enough To Hire The Best Content Writing Agency
Finding the best content writing agency is difficult.
With many options, not every provider will be a perfect match for you.
Pay attention to the ten points mentioned above and make a smart choice.
Ask this question to yourself – Why am I even seeking help from a writing agency?
Your Goal must be clear to you!
BloggerOutreach's Content Writing Service Team Is Among The Best.
We can provide you with SEO-optimized articles if you require them. The articles we write are all original and optimized for search engines.
Regarding content writing services, we believe we're the perfect choice for several compelling reasons.
Here are seven reasons why you should choose our content writing services:
Here Are Seven Reasons To Choose Our Content Writing Services:
100% Original And High-Quality Content: Be prepared to be blown away by the authenticity and quality of our content. With original, well-crafted pieces, we ensure your audience is captivated.
Customized Writing In Line With The Publisher's Tone And Style: Our talented writers blend their style and tone seamlessly with your brand. It's like finding the missing puzzle piece that completes the picture – the right content in the right style is like finding the perfect fit.
Fastest Turnaround Time In The Industry: No more waiting around – stay on schedule and seize opportunities promptly.
Versatility – An Array Of Writers Across Different Niches: As if you had a toolbox full of diverse tools, you can choose the most appropriate tool for any job. Likewise, with our diverse team of writers, you can find the most suitable writer to meet your specific needs.
Top-Notch Customer Support: We value open communication. Our team is committed to providing exceptional support throughout your content creation journey.
Competitive Pricing: Great content should be accessible to every business, regardless of size or budget. Our competitive pricing ensures you get top-quality content without taking a toll on your pocket.
Unlimited Revisions – We Work Until You're Satisfied: Your satisfaction is our number one priority, so we work closely with you to ensure that your content meets and exceeds your expectations.
Choose us, and witness the power of words as they elevate your brand to extraordinary heights. Let's embark on this remarkable content journey together!
Read Also: