Ecommerce SEO Guide: 10 Simple Hacks For Beginners
The majority of people rely on the search engine to start their Commerce purchases.
Understanding how people search for your product is the prerequisite of any ecommerce strategy. Unless you understand the same, you can't optimize your website for ranking. Given the cost involved, paid advertising is not something everyone can rely on. So here comes SEO into the picture. 
As a beginner in the world of ecommerce, it is important to understand the basics of SEO to ensure as many people see your store as possible. SEO has numerous benefits like traffic, SERP rankings, brand awareness, sales, authority, etc.
Unfortunately, it is more challenging than it sounds. To reap SEO benefits for your ecommerce site, you need to follow the best practices. As a beginner, results depend on three important factors – the right strategy, relentless efforts, and time.
So are you ready to skyrocket your ecommerce game with SEO? In this article, we will dig deep into how a newbie can scale their ecommerce business with SEO. And please note that in this article will talk about Google, as it is responsible for almost 90% of ecommerce searches. So without further ado, let's get started.
Ecommerce SEO And Its Importance
Ecommerce Search Engine Optimization (SEO) is how you try to garner traffic to your online store, which, in turn, boosts your sales. It involves both qualitative and quantitative approaches.
When we say qualitative, we refer to page loading speed, website experience, content quality, etc. Quantitative goals involve improving your ranking, boosting traffic, and skyrocketing your sales.
Why Is SEO For Ecommerce Websites Important?
Boosts Traffic: Ecommerce SEO introduces your website to a new audience and garners a hefty amount of traffic to your website. 
Skyrocket Sales: Traffic and sales go hand-in-hand. By leveraging Ecommerce SEO, you can further promote your popular products to new audiences. 
Enhances Credibility: The more people land on your website, the better the chances of you becoming an authoritative entity. Every time they visit your website, the chances of remembering you as an authority increase. 
Important SEO Jargons For Beginners
To begin with, let's understand the basic terminologies of Ecommerce SEO –
SERP: It stands for search engine results pages. SERP is the page you come across after searching for anything on a search engine.
Ranking Signal: These are the crucial factors determining your website rank on SERP. 
Clicks: It refers to the number of times someone clicks a link on Google to your website. 
Impressions: Number of times someone saw your website's link on Google.
CTR: It stands for click-through rate. It is the percentage of the number of clicks upon the number of impressions. 
Off-Page SEO: External factors other than your website that impact your rankings. Example: link building. 
On-Page SEO: It is the habit of optimizing your website to rank higher in SERP.
Keyword Research: The practice of finding the most relevant and popular phrases/search terms people use while looking for a product. 
Search Volume: Search volume refers to the number of times people search for a specific phrase within a given time frame. 
10 Easy-To-Apply Ecommerce SEO Tips For Beginners
At this point, you got a good idea about Ecommerce SEO. Now let's explore ten simple yet actionable beginners hack that can change your SEO game completely –
1. Keyword Optimization
Keywords are the backbone of any successful ecommerce SEO strategy. Keywords help you analyze what users are looking for and what they expect from you.
There is a 3 step keyword analysis approach for ecommerce SEO, and we highly recommend this to our community. 
Think Like A Buyer: Yes, that's the most practical strategy you can start with. Put yourself in the shoes of the buyer. Imagine you are the customer. Now think of the keywords you search for for a specific product. For example: If you're planning to buy a shirt, what are things that come to mind? Put your thoughts on paper; it will help you understand how people find you. 
Understand The Buying Intent: Keyword intent refers to the purpose of a specific search. It helps you analyze why they are searching for a product and what they expect from it. 
Informational: 'How to', '5 ways to', 'why….'
Commercial: 'Brand name vs competitor.
Purchase: 'Buy shoes online , 'order', 'discount'.
Navigational Keyword: Intended for a specific website or page. Example: 'Facebook login', 'Twitter'. 
Competitor Analysis And How You Can Beat Them: Some keywords have difficulty levels. The more popularity a keyword has, the more difficult it becomes to rank. At the same time, keywords with less popularity are easy to rank. There are multiple tools to analyze the same. 
In the ecommerce game, you need to focus on product-specific keywords such as: 'car cleaning brush', 'sofa cover', etc. Add keywords in descriptions, product pages, and frequently asked questions. However, do not over-optimize a keyword forcefully.
2. Well-Optimized Product Page
A quality user experience is one of the most crucial factors of Google's ranking signals. Consider the product page as your final sales point. Put yourself in the buyer's shoes and consider the factors you consider before taking action on any ecommerce website. Incorporate every bit and piece to help your buyer.
Now, let's answer a question – what are the things you look for before buying any product on an ecommerce website?
Confused?
Here Are The Things You Should Consider For Ecommerce SEO
Images: Add High-quality images taken from different angles. Incorporate relevant keywords in file names. And make sure the images are of accurate sizes. 
Description: Describe the product in detail. Share every detail related to the product and try to add keywords to them. 
Reviews & Testimonials: Reviews impact buying patterns and help to gain trust. Request your buyers to share reviews and try to incorporate those on your product page. 
Follow the strategies mentioned above to experience results. The optimum user experience should be the main focus of your product page.
3. Ecommerce SEO Backlink Profile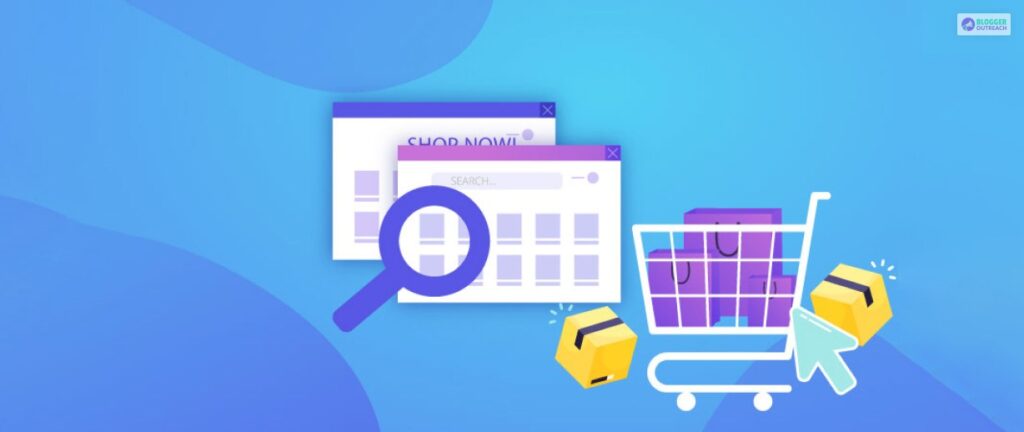 Backlinks are the inbound links you get from other websites to your website. When you collect backlinks for a website, you're simply doing link-building. When it comes to ecommerce business, we call it ecommerce link building.
Backlinks act as trust signals indicating people like and recommend your product or content. Therefore, the more you get backlinks, the better your chances of ranking on SERP. The hack of ecommerce backlinking is acquiring links from traffic-driven and high-authority websites.
Here's How You Can Acquire Backlinks For Your Ecommerce Website
Guest Posts: Guest posting is when you write for other websites, and in return, you get inbound backlinks to your website. It's quite impactful for ecommerce sites to gain traffic. 
Quality Content: It's a no-brainer that informative, problem-solving content attracts people. You can adapt the same for your ecommerce website. 
Leverage Social Media: Create quality infographics, product benefits, case studies, etc., and share them on social platforms. Make your content click-worthy, so people visit your website, and your content performs as a backlink source. 
Gathering Backlinks require some time. And if you don't have the time, you can seek help from prominent ecommerce SEO agencies.
4. Website Experience
Ecommerce SEO efforts consider page experience. Visually appealing UX allures users to stay longer on your website. Here your focus should be on how you can improve the user experience on your website.
For an optimum shopping experience, your website architecture must be top-notch. We refer to elements or the pages on your website. Everything should be in sequence to amplify user experience.
Here's How You Can Streamline Your Website's Experience
Page Loading: People will leave your website if your page takes longer. 
Easy Navigation: Make sure users can move freely on your website. There should be no obstacles while moving from one page to another. 
Call To Action: Call to action (CTA) are the texts that entice the user to take buying actions. Ensure that the CTAs on your website is clear and to the point. Using multiple CTAs will lead to ambiguity for the user. 
Bug-Free: Design an error-free website to produce the best experience for the user. Otherwise, it will create a negative impact.
Responsive UI/UX: Visually attractive designs attract users, which, in turn, improves the surfing time of your users. 
5. Blogging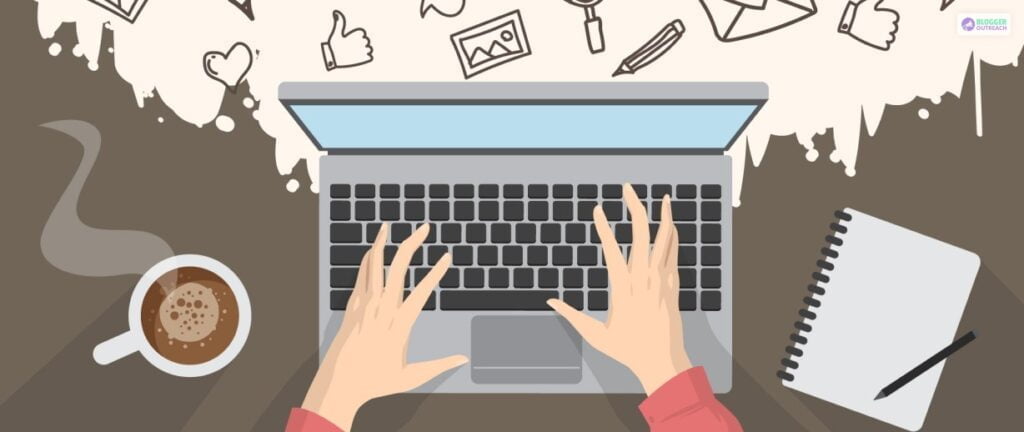 Blogging is a conventional yet effective tactic for your ecommerce SEO efforts. However, to create compelling content, you must first understand your audience. What are the buyer's interests and needs? What are they looking for on your site? Once you know your audience, you can start creating content that is relevant and interesting to them.
Blogs Can Help You With The Following
Gaining steady traffic to your website.
Improves your credibility and authority.
High-quality content with consistent efforts enables you to become a thought leader within the industry.
Boost your rankings.
Exponential growth in sales. 
How To Write Quality Blogs For Ecommerce Websites
Do thorough research and look for popular topics. 
Perform keyword research and incorporate relevant keywords into your content. 
Make sure your content is well-written and error-free. 
Use proper grammar and punctuation, and be sure to proofread your work. 
Be sure to use correct spelling. 
If there is room for adding images and infographics, add those to make it visually appealing.
6. Mobile Optimized Website
It's no secret that today's era heavily depends on mobile phones. So to tap the masses, you need to optimize your website for mobile. And when it comes to ecommerce purchases, we all do it from apps or websites from the comfort of our devices.
Tips To Optimize Your Website For Mobile SEO
Make sure there are no discrepancies in your mobile content and website content. 
Images and guide videos must be optimized for mobile. 
Stay away from adding irrelevant fields. 
Try to add a crystal clear call to action.
Before launching your website, crosscheck its performance on mobile as well. Avoiding the said practices can cost you a lot of users.
7. Structure Data Markup For Rich Snippets
Structured data markup is the standard way Google analyses content on any website. Google uses this standard format to understand and classify the content of any website. 
You should add structured data markup as it produces rich snippets. Rich snippets are the additional information related to the search query you see on search results. Check out what it looks like:
Important Markups For Ecommerce Business
Product Schema: As the name suggests, this is the information related to the product, like color, size, image, etc. 
Review And Rating Schema: This incorporates online reviews and rating that helps in boosting buyers' confidence. 
Price Schema: Information related to pricing and discounts. 
Product Availability Schema: Here, you see the information related to product availability. 
Video Schema: It shows the embedded explanatory videos related to the product. 
8. Add Long-Tail Keywords
Long-tail keywords are search phrases that contain 3-5 words. As these keywords are longer, it helps to understand the search intent in a better way. Though the search volume of long-tail keywords is on the lower side, they are more relevant for your ecommerce business.
Let's take two instances: In the first scenario, you have searched for 'jackets.' In the second case, you have searched for 'men's red leather jackets. Now tell us, as a business owner, which keyword helps you understand the user intent more—the second.
Long-Tail Keywords Can Be A Great Tactic For Your Ecommerce SEO As They Are –
Less competitive.
Relevant to user intent.
Boost conversion rate.
Best under a tight budget.
The simplest way to find long-tail keywords is by writing the phrase on Google search. Google will come up with multiple suggestions. Here is an example:
9. Refrain From Duplicate Content
Many times, we see similar pages or product details of different competitors. Look. It's easy to replicate someone else's creation. But plagiarised content can harm your ecommerce business on a large scale.
Unique content ranks more. Your ecommerce SEO effort should include unique product descriptions, titles, details, and images to stand out among your competitors.
Here's What You Can Do Instead Of Adding Duplicate Content
Product Description: Most of the time, ecommerce websites add unaltered product descriptions of their manufacturers. Unfortunately, this leads to duplicate content. To avoid these problems, you should start creating unique, simple content. 
Use 301 Redirect: 301 is an indication that tells Google to permanently redirect from one URL to another. This helps you to avoid multiple pages. 
Imagine you have two pages: page A and page B. And you don't want users to view the content of page B. Here, with the help of 301, you can redirect the users to page A.
As mentioned earlier, you'll need a specific tag to perform the task. These are canonical tags. Canonicals are the HTML codes that aid search engines in identifying the source content of duplicate or near duplicate pages.
Category Audit: The number of products and categories go hand-in-hand. Keep a close eye on while performing category audits, and refrain from creating multiple types. 
10. Remove Broken Links
Broken links are links on a web page that no longer lead to the desired destination. They can occur for several reasons, such as the web page being deleted or moved, the link being outdated, or the website hosting the link going offline.
Broken links can harm your SEO. When a website has a lot of broken links, it can indicate that the website needs to be better maintained. This can lead to lower rankings in search engine results pages. Also, broken links can cause users to leave your website, hurting your SEO. Therefore, it is important to fix any broken links on your website.
There are a few ways to clean up broken links on your website. One way is to use a link checker to scan your website for broken links and then fix them. You can also use a link manager to help keep track of your website's links.
When You Clean Them Up, You Can Enjoy The Following Benefits – 
Increased website traffic.
Fewer website errors.
Improved website usability.
Increased brand awareness.
Enhanced website security.
What's Next?
At this point, you have ten simple yet top-performing strategies handy. So what's the next step? Are you ready to try your hands with ecommerce SEO?
SEO is the time! So don't think the result will come right away. But, the result will come if you:
Put sufficient time into the process.
Have patience.
Are consistent with your efforts.
Remember, ecommerce SEO is an ongoing process, so be sure to revisit your techniques regularly to stay ahead of the curve.
If you have more to ask, comment below and let us know. Thanks for reading!
Read Also: