White Hat Link Building Tips – How To Do It Properly?
What is white hat link building?
Well, it's a little complicated. So, let us start from the beginning and tell you a little about link-building first.
Link-building, in essence, is a process or strategy that helps your website drive organic traffic through search engines. And if you can combine it with excellent technical SEO foundations, the system can also offer high visibility for your website.
In short, if you want to increase the web traffic on your website, you'll need to learn all the link building techniques closely.
Now, if we go down the rabbit hole of this SEO strategy a little more, we'll find three new categories. These are – Black-hat SEO, Gray-hat SEO, and White Hat SEO.
In this article, we will only cover the white hat link building strategies. So, without making any further ado, let's get started with it.
What Is White Hat SEO?
As the name implies, the term "white-hat SEO" refers to various techniques that follow the terms and conditions of major search engines. Hence, following this technique will make it easier for you to rank higher on Google and generate organic traffic thoroughly.
Besides, white hat SEO can also maintain (and even boost) the integrity of your website. It, in turn, can ensure the optimization of the technical aspects of SEO and improve your website's health even more.
Let us tell you some examples of white hat SEO to help you understand the term and topic a little better.
Improving the loading speed of your website.
Making your platform easier to navigate.
Using images and infographics on your platform.
Including keywords in meta tags.
Offering high-end services and content through the blog section.
But, which practices should you avoid while following white hat SEO strategies? Let's find out!
Implementing deceiving cloaking strategies.
Purchasing links to boost your website's authority illegally.
Stuffing keywords throughout the content.
These are black hat strategies and, therefore, should be avoided at any cost. Otherwise, Google might ban your site afterwards.
White Hat Link Building Guide – 10 Tips To Boost Your Ranking
White hat techniques work the best when it comes to implementing link-building strategies on your website. While the growth might be a little slow for you, your website will never falter in terms of ranking or traffic.
But, what are the best white hat link building techniques you can use on your website?
Let's see!
Suggestion – 1: Creating A Dedicated Blog Section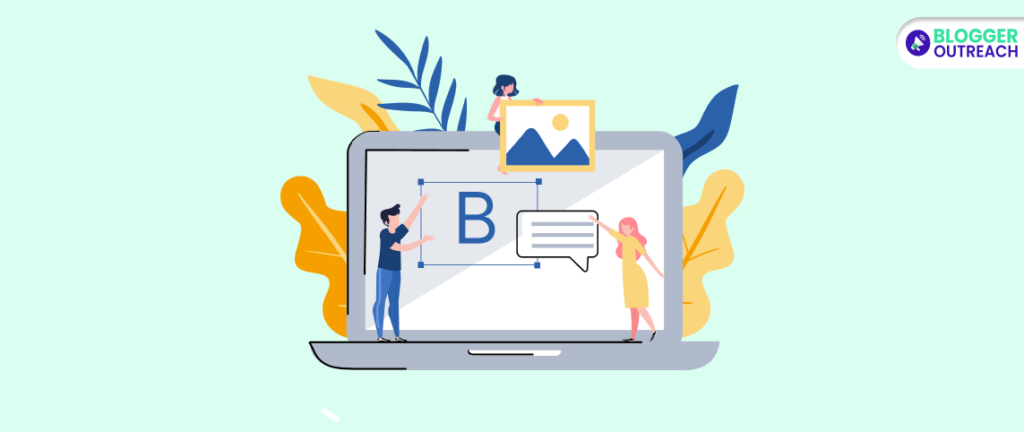 Simple yet effective!
Writing blogs can help you build internal links on your website. And, when you begin spreading it throughout the written articles, you can create an absolute empire of it.
Besides, if you use quality keywords on your website, it will be even easier for Google to know what your content is all about. Thus, your SERP ranking will get a much more significant boost!
Finally, writing well-informed content can also boost your chances of getting permanent Backlinks to your website. This way, you won't have to look for other ways to boost your site's authority.
Suggestion – 2: Writing Guest Posts
Guest posting, in essence, is the process of writing a niche-specific article for another website.
But, how does it work in terms of white hat link building?
You usually won't receive any money for writing for another blog. Nevertheless, after the write-up gets published, the publisher will provide you with a backlink to your site.
It, sequentially, will help you in improving the domain authority of your site. Besides, guest blogging also aids you in creating relationships with your peers in the industry. This way, you can become renowned in your sector pretty quickly.
Suggestion – 3: Mobile Optimization
Did you know that almost 50% of searches on Google are made from mobile phones?
That's right. Due to this reason, Google has made it clear that the search engine will consider mobile-friendly websites better than regular ones.
So, how do you optimize your website for smartphones and smaller screens?
Use a responsive website design.
Opt for a lightweight and mobile-friendly WordPress theme.
Consider the holding positions of mobile while structuring the site.
Create a simplified navigation menu.
Increase the size of the CTAs and place them carefully.
Eliminate or reduce the overall number of pop-ups directly.
Write short and well-concise content.
Improve the loading speed of your website.
Optimize each and every image for a smaller-screened device.
Making your website mobile-optimized can be pretty beneficial for both the SEO and the aspects of white hat link building.
Suggestion – 4: Create Original And Unique Data
In our opinion, creating unique content and including original data in it is the best white hat link building strategy.
Why?
Well, for starters, Google loves non-plagiarized content as a whole. Therefore, writing an original blog can help you get a better ranking than your rivals. Besides, people also like sharing and linking to factual and authentic data as a whole.
So, it's a win-win situation for you!
Suggestion – 5: Creating Infographics
Infographics, as the name suggests, tend to contain quite a lot of information about a topic. However, as they come in an image form, the whole subject becomes much easier for everyone to understand.
Now, once you create an infographic, you can either use it on your blog or sell it to someone else. For the second scenario, the buyer or taker of the image will provide you with a link to your website. It will help in increasing your website's domain authority to some extent.
Suggestion – 6: Attract Quality Links Through Guest Blogging
Guest blogging, when executed properly, can yield valuable white hat backlinks and boost your online presence.
It means writing for another blog with a link back to yours.
Write informative, valuable articles that resonate with the host blog's audience. Ensure your content relates to the host blog's topic and readers' interests.
Reach out to blog owners with your guest post pitch. Place your website link naturally within the content or in the author bio.
Engage with comments and discussions on your guest post. Foster positive connections for future guest posting opportunities.
Suggestion – 7: Create Fact-Based Content
Producing statistical content for link building not only earns you white hat backlinks but also establishes your authority in your field.
Create data-driven, statistical content that attracts natural backlinks. Gather relevant data or conduct surveys to collect valuable statistics.
Turn statistics into compelling, informative content like infographics, reports, or articles. Ensure data is accurate and presented in an easily understandable format.
Share your statistical content on social media and reach out to influencers. High-quality statistics naturally attract links from sites seeking credible data.
Suggestion – 8: Competitor Analysis And Finding Linking Opportunities
Why Competitors? Examining competitors can reveal valuable link sources.
Here is how to do it right?
Identify Competitors: List competitors in your niche or industry.
Backlink Analysis: Use SEO tools to see where they've gained backlinks.
Evaluate Quality: Assess the quality of backlinks they have acquired.
Similar Strategies: Consider adopting similar strategies to acquire those valuable backlinks.
Outreach: Reach out to the same sources, showcasing your content or expertise.
Link Building: Build relationships and acquire backlinks naturally from these sources.
By studying your competitors, you can uncover link opportunities to enhance your website's authority and SEO performance.
Suggestion – 9: Reaching Out To An Influencer
Influencers can enhance your website's credibility through their authority.
Start by Identifying Influencers: Find key influencers in your niche or industry.
Then, engage with their content through comments and social media.
Reach out with a genuine, personalized message highlighting mutual benefits.
Ensure your content aligns with their interests and audience.
Next, Suggest content collaboration or guest posting opportunities.
Most importantly, you should politely request a backlink within the content or author bio.
Nurture the relationship for potential future collaborations.
When you establish connections and provide value, you can secure backlinks from influencers. This will boost your website's authority and SEO ranking.
Suggestion – 10: Press Release Backlinks
Using a press release for building backlinks is a great white-hat SEO tactic.
It can boost your link profile and increase brand visibility, but it's crucial to use it wisely.
To make the most of it, ensure your press release contains newsworthy content rather than just promoting your brand.
Consider events, product launches, or significant updates as opportunities for quality press release backlinks.
Frequently Asked Questions (FAQs):
Until now, you understand what White Hat Link Building is and how that works. We will address some of the most frequently asked questions around this space.
Q1. What Is White Hat Strategy?
A: A white hat SEO strategy generally follows the rules and regulations of Google and other search engines.
The techniques of the same may include –
1. Using well-labeled images.
2. Writing thoughtful alt texts.
3. Avoid keyword stuffing.
4. Researching keywords organically.
However, using these strategies, especially when you have no idea about them, can be pretty difficult. So, make sure to hire a white hat link building agency if you need any assistance.
Q2. What Is A White Hat Site?
A: As the name suggests, a white hat site is, in essence, a platform that follows various white hat strategies. These websites tend to gain web traffic a little less quickly. However, they are also less likely to get banned on Google or other SERPs.
Q3. What Is A White Hat Backlink?
A: The white hat links are backlinks that are usually earned by following the guidelines of Google. These aren't spammy at all and, therefore, do not attempt to "game the system" at all.
Final Thoughts
In short, if you want to build your website for the future, white hat link building is the way to go for you. However, it might be a little time-consuming. And, you will need quite a bit of knowledge in the SEO game as well.
Hence, if you want to focus on something else while giving this "responsibility" to someone else, we'll be happy to help you out.
With the experienced SEO team of BloggerOutreach, we can help you build up a well-optimized website for your business.
By hiring us, you can also access our dedicated white hat link building service. So, it'll be a win-win situation for you.
Additionally, if you need any assistance regarding the content writing phase, we can work that out for you too! Feel free to contact us.
So, if you need any aid regarding anything, make sure to give us a bell. We are always available for you!
Read Also: