How To Become A Digital Marketing Specialist ?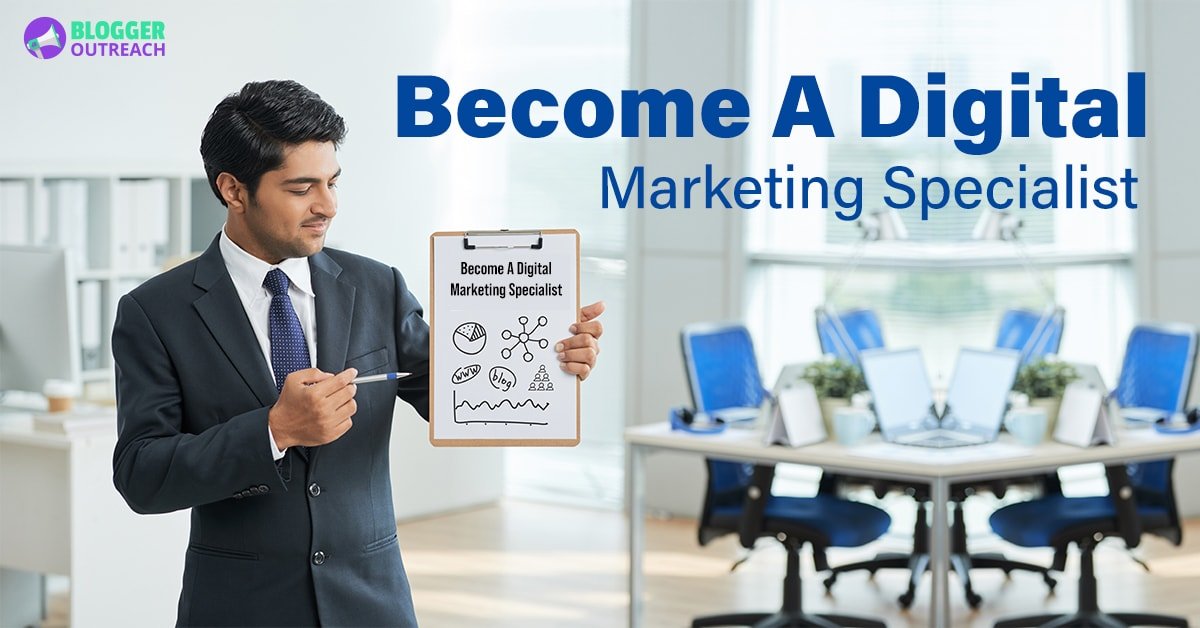 The internet has changed the way people perceive marketing and advertising today and seek guidance from a digital marketing specialist. In the past, companies used to run several ad campaigns to engage with their audiences, and the worst part of these campaigns is that they were not able to gauge the actual metric and return of investment.
With technological innovation, internet cost has hit ground level affordable. This has given rise to a new type of industry, the Digital Marketing industry. Today, almost every business is focusing on adapting itself with marketing methods.
The audience persona has changed quite a lot in these past few years; their purchasing habits have changed, their advertisement consumption has changed, and they are not spending most of their time online.
This has created opportunities for businesses to reach out to their audiences in new ways. 2020 has shown us that today more and more companies are investing a huge sum of money in online marketing campaign likes:
Social Media Marketing.

Search Engine Optimizations.

Search Engine Marketing.

Applications.

Website Advertisements.
All these have opened a path towards a new career opportunity, digital marketing specialist.
With that being said, how do you become a Digital marketing specialist? This is the question that we aim to answer in this guide. Here in this article, you will find all relevant information about the digital marketing specialist, what methods can lead you towards this path.
What Is a Digital Marketing Specialist?
A digital marketing specialist is responsible for creating awareness among the people about the company he/she is working for. They need to be efficient with all the modern tools to measure the business's digital KPIs. The role of the digital marketer is generating leads for tech companies through online mediums and online platforms.
Job Description Of A Digital Marketer
As a digital marketer, your digital marketing specialist resume should consist of the followings:
Developing SEO and PPC strategies.

Managing Link Building strategies.

Content marketing.

Maintain social media presence.

Developing engaging content for the audiences.

Prediction or forecasting ROI.

Media marketing campaigns.

Proficient knowledge of Digital marketing tools (Google Analytics, Google AdWords, Ahref, SEMRush).

Inbound marketing.
How To Become A Digital Marketing Specialist?
If you want to be a digital marketer, this industry's diversity will give you plenty of options to choose from. Either way, you will have to go through an inclined learning curve. 
Different paths lead to digital marketing. But the most common method for becoming a digital marketing specialist is to start with digital marketing. You can follow the following steps to pursue a career to become a digital marketer.
You start with pursuing a degree in business management or marketing.

Register yourself in a Bootcamp that is mostly focused on digital marketing.

Learning digital marketing through your own efforts.
How To Learn Digital Marketing?
There are many ways in which you pursue a career in digital marketing. In the past, people used to pursue a degree in marketing and management. People who were not able to enroll in colleges simply taught themselves through online courses. So, as a result, this gives rise to digital marketing boot camps.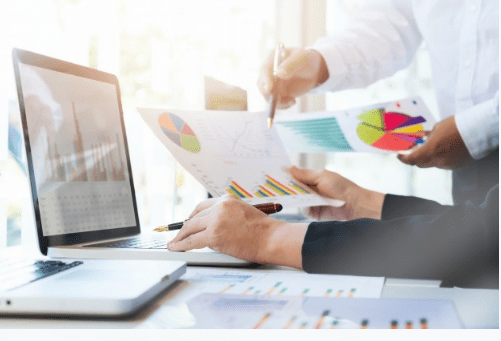 Digital marketing boot camps offer great alternatives for people who do not want to spend their years pursuing a college degree. Digital marketing boot camps focus on polishing digital marketing skills and train to nurture the required skills.
Essential Skills Required By Digital Marketing Specialist
Since you are going to start your career as a digital marketer you need to have both technical and soft skills to back your career. Digital marketing is an ever-changing industry; so you need to be prepared to counter any change the industry might present.
Technical Skills
These are the technical skills that you, as a digital marketer, need to possess.
SEO
SEO stands for search engine optimization. It optimizes the content and website to perform better on the Search Engine Result Page (SERP).
SEM
It stands for Search Engine Marketing. This section of digital marketing handles all the marketing and advertising on the search engine.
SMM
SMM stands for social media marketing. It mostly focuses on the social media aspects of digital marketing. It uses social media channels to create awareness and generate leads.
Automation
Automation technology has become a new norm in the digital marketing industry. Three are several tools that can help you automate most of the digital marketing process. so you need to be aware of all digital marketing tools.
Inbound Marketing
Inbound marketing is the best way to see your reach in the online platform. With the right inbound marketing strategy, you will be able to attract audiences at every level of advertisement and campaign.
Public Relation (PR)
It stands for Public Relations. Though it has got a name now, it has also been a part of traditional marketing. When we are talking about PR in digital marketing, we are talking about online public relations.
The basic difference between Traditional PR and Digital PR is that in Digital PR, tools are used to maintain public relations.
Soft Skills
To be successful in the digital marketing industry, you need technical skills and soft skills to outmaneuver the ever-changing industry. So you should have an idea of all the soft skills that will help you out.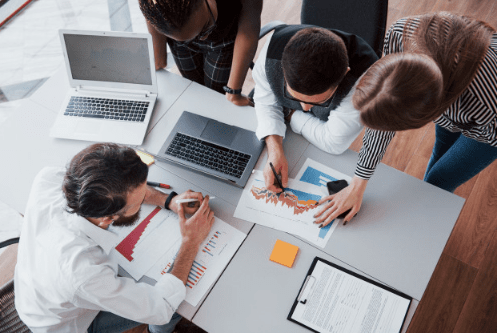 Problem-solving skills
As a digital marketer, you need to be prepared to handle any situation at any given point in time. You need to be able to think sanely and make decisions that bring positive results.
Adaptability
The marketing industry is changing at a rapid pace. For instance, if we talked like this 20 years ago, social media marketing would have been an alien term (So does social media). Digital marketing is an ever-changing field. You need to be ahead of the trends.
Communications
As a digital marketer, you are a salesman who is selling your company's products and services. That means you need to be good enough with customer handling and be aware of what your customers are looking for.
Take Away
The world is fast shifting its approach toward digital melting, and companies can no longer ignore the need for a digital marketing specialist in their organization. Soon there will be a surge of demands, and companies will be looking for digital marketers for their companies and businesses. This is the best to become one of those skilled professionals.
Also read: