How Digital PR Can Help You Build Links From Huge Publications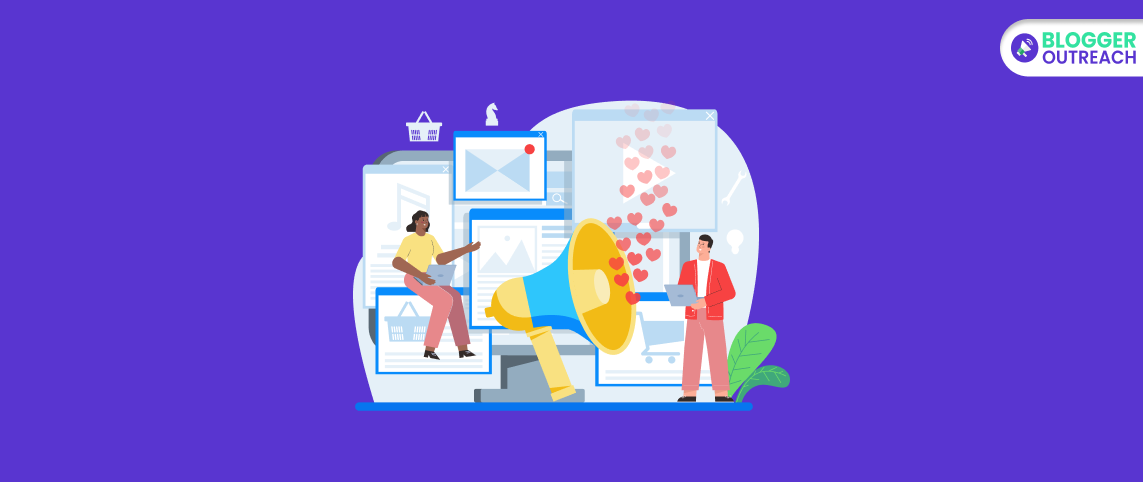 Back in 2021, John Mueller publicly praised digital PR.
In response to a discussion, here is what he stated:
Digital PR is often misinterpreted as low quality link building.
John Mueller's Twitter discussion is a relief. It suggests that digital PR is not a rebranding of low-level link building.
Being a leading SEO agency, we have been using this for years. Utilizing digital PR tactics is highly successful in acquiring backlinks from prominent online publications.
Without substantial expenditures, digital PR can rapidly secure links from relevant publications.
In fact, the popularity of digital PR grows 433% as link builders get more experienced. (AuthorityHacker)
Wow, that is amazing!
So, for those who were doubting the importance of digital PR in link building – it is time to leverage it to attract high quality backlinks.
Well, let's start…
What Is Digital PR?
So, what remains is referred to as Digital PR.
However, there isn't a definite Digital PR definition. It leads to online definitions that cover affiliate-style link building.
Some interpretations of Digital PR are simply renaming basic link building.
Still, In simple terms, digital PR is about leveraging different online avenues to establish, uphold, and oversee a brand's reputation.
It's all about getting more online visibility and attracting digital footprints your way.
Secret Sauce To Digital PR Link Building
We are assuming that, by now, you understand that digital PR works really well for link building.
However, what is the key to success here?
The hack here is to create amazing content that publications and journalists love to link to.
Digital PR focuses on attracting the appropriate individuals to link to your content, rather than pursuing every link.
When a journalist or renowned publication covers your material and provides a link…
…Google is likelier to see you as a credible and popular source.
Ensure that the link is from a pertinent, reliable, and authoritative website.
Hence it encourages to algorithm to uplift your site. As a result, you attract more visitors to your site.
Digital PR is a valuable advantage for smaller brands aiming to outshine larger rivals.
And finally, you get amazing results.
Types Of Links You Can Expect From Link Building Through Digital PR
When practising responsive digital PR, you can expect the following types of links:
(i) Dofollw Links: This type of link passes authority and link juice. It helps in improving your authority over time. Most importantly, these links come with SEO benefits.
(ii) Nofollow Links: Links that usually do not pass any authority are nofollw links.
(iii) Brand Mentions: These are not links. However, as the name suggests, here, people cite your brand. You can concede these as recommendations.
Moreover, you can also expect to experience a variety of outcomes when involved in responsive digital PR efforts.
What Are The Advantages Of Leveraging Digital PR For Link Building
Are you in doubt?
If you're unsure whether to integrate digital PR with your link building efforts…
Here are the key advantages:
1. Position You As A Thought Leader
Results start coming your way when people see your constant quality content addition (on relevant third-party platforms).
That, in turn, builds the audience's trust in your guidance.
This transformation establishes your brand as an authority in your field.
2. Social Recommendations Always Bring More Leads And Sales
Other sites will share your content after your brand becomes a trusted authority.
If they see more of your content, they'll be inspired to reach out and find out how you can help.
This is where lead generation begins.
3. Shortens The Consideration Stage And Fuels Your Sales
As they already loved your content, you can assume that trust is there.
Because you have already established yourself as an authority and leadership.
Plus, you have already attracted organic inbound traffic.
Hence, you are more likely to experience active purchase intent. They are confident in your brand. This removes hesitation and marks a significant stride toward sealing a new sale.
3. Garnering Backlinks
If you've been paying attention, this link-building process doesn't require cold outreach or payments. Whenever backlinks are done right, they come from authoritative sites.
As the results show, your PR or SEO teams' cold outreach and paid links become notably ineffective.
4. Higher Search Rankings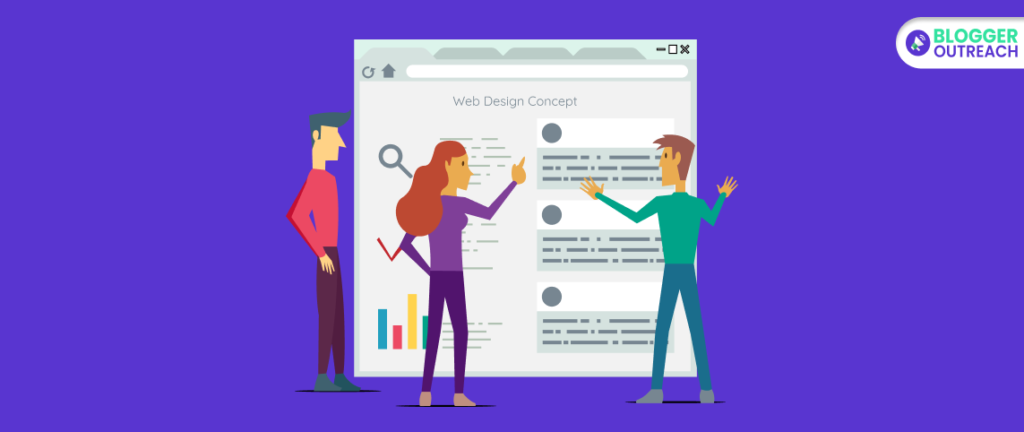 Search engines, including Google, employ backlinks to gauge your website's relevance and authority. Websites with strong relevance and authority secure higher positions in search rankings.
Getting linked mentions in news publications is a great way to get authoritative and relevant backlinks. It is true, especially if they have collaborated with Link building agencies specialized in digital PR. Such publications tend to possess a strong reputation.
So, you can boost your search engine rankings by getting backlinks from reputable, high-authority websites.
Here Is A Popular Example Of Digital PR Link Building
Stephen Toulouse, who leads Xbox LIVE Policy and Enforcement, chose an interesting platform to address the wave of "unfair" console suspensions.
He utilized his colleague's personal blog within the Xbox team.
This guest article sparked considerable discussion within the gaming community.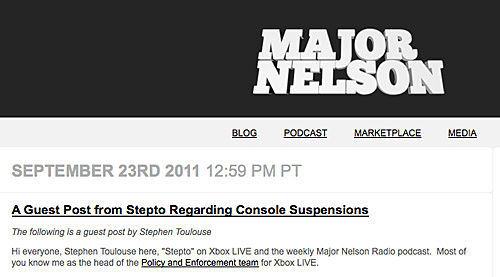 In handling a social media crisis, Xbox's move was commendable.
They initiated a meaningful conversation with the community using a niche blog to address rumours.
The Best Digital PR Tacticfor Link Building
Some people have already made this space confusing. With their conflicting information, one might easily get puzzled. This is why we don't want to bombard you with much information.
We will talk about guest posting here as it's by far the best link building tactic.
Look what Neil Patel has claimed about guest posting in his blog:
In fact, top publications have used this to grow their readership exponentially.
The Examples Are As Follows:
Huffington Post
Entrepreneur
Fast Company
Harvard Business Review
Inc.
Quartz at Work
MarketingProfs
BuzzSumo
LiveChat
Search Engine Journal
They get immense benefits by leveraging the power of guest posting. Do you reap these benefits?
When clients approach us for digital PR, we provide them with extremely scalable guest posting solutions.
Because this approach is particularly effective in delivering lasting outcomes.
Well, Let's Explain Guest Posting In Digital PR With An Example
Picture this: Company ABC is a tech startup specializing in innovative home automation devices. The company wants to curate a digital PR strategy that attracts niche-relevant links from reputable publications.
They got to know that guest posting would fit best into the scenario.
In This Case, Here Is How The Company Can Proceed:
Choose Target Publications: Company ABC should pick respected tech and smart home publications with a good readership.
Create Relevant Content: Develop engaging articles that match the interests of the chosen publications, focusing on home automation and technology trends.
Pitch To Editors: Contact the publications' editors with a clear pitch, explaining the value of the guest post for their readers.
Tailor For Each Publication: Customize parts of the content to fit each publication's audience and style.
Show Expertise: Share insights, case studies, and tips showcasing Company ABC's smart home knowledge.
Craft Author Bio: Include a bio at the end of the post with a link to Company ABC's site and the author's expertise.
Engage With Readers: Respond to comments and engage on social media after publishing the guest post.
Understood? A few months back, we crafted a step-by-step guide on guest posting. If you want to get a detailed understanding, go through it.
After you complete that article, come back again (a pro tip is waiting for you).
Well, at this point, we are assuming that you have completed the guest post guide. Once you complete it, you accumulate knowledge about the same.
As promised, let's share the pro tip with you.
Pro Tip: How To Use Digital PR For Attracting Quality Links?
Look, let's be honest with you.
Generally, there are two ways to do it.
First of all, you can do it yourself. However, the problem lies in accurate execution. It requires time and effort. Here you need expertise in outreach, content writing, SEO, and good communication skills.
In contrast, seeking help from a professional is a smart move. When you are partnering with a team of experts, you are in safe hands. All you need to do is – convey your requirements, time, and budget to them. They will render you services that encompass everything. They are like a supermarket of link building where you get everything you are looking for.
Discovering a suitable agency like that would indeed be fortunate!
Read Also: