Top 10 Reasons You Need To Focus On Long Tail Keywords For SEO
According to experts like Neil Patel, " long tail keywords are the holy grail of SEO."
In our mad rush for ranking super competitive focus keywords, we ignore some important aspects of SEO.
Think of a time when search results were definite. There were fewer options available on the World Wide Web. Focus keywords emerged to provide exact answers to search queries.
However, over time there have been billions of additions to search queries. If you are trying to find something specific today, it can be similar to 'finding a needle in a haystack'!
That is the complicated nature of search today. Search engines like Google and Bing are trying their best to show users the most appropriate answers to search terms. This is where 'Long Tail Keywords' has emerged as the knight in shining armor for the SEO world.
Higher conversion rates, credibility and voice search, long tail keywords are dominating the SEO services industry.
In this article, we will look at the following topics-
Meaning and definition of long tail keywords
Why SEO Services agencies shy away from pursuing long tail keywords?
How to find the perfect long tail keyword for your SEO
Advantages of long tail keywords
So, what are we waiting for? Let us get right to it.
Long Tail Keywords- Meaning and Definition:
If you are a first time reader, trying to understand long tail keywords, this definition is going to help you.
"Long Tail Keywords are three to four-word phrases that correspond to exact search queries. In other words, it is extremely direct and specific to the search query and intent of the user."
For example, if the search query of a user is-
'Best Indian restaurant in London.'
You know that someone wants to try to eat there, or is seeking to make a reservation. This means that as a brand, your chances of closing a new customer is much more.
This user knows that he wants to eat Indian food in London. He is making plans for sure. If your restaurant website ranks for this long tail keyword, congratulations, you just won a new customer.
On the contrary, if the search query of a user is-
'Food in London.'
You are not sure what the user is thinking. Is he just surveying the different options? Is he looking to get reviews, or thinking or ordering food. Too many questions and variables can be drawn from his search query.
This is an incomplete search query. It is not actionable, vague and does not show any hint of closing sales.
The term, 'long tail keywords' was coined by Chris Anderson in his book, 'The Long Tail'. In the book, he focusses on how the internet makes even niche products and industries profitable by highlighting them in a big way.
In other words, Chris Anderson states that no matter what you are selling, there is always a market for that product or service.
Why SEO Services Agencies don't pursue Long Tail Keywords?
In the last section, I tried to define the nature and meaning of the term to the best of my abilities. In this section, I will try to put forward, why many agencies do not pursue long tail keywords with the same enthusiasm as focus keywords.
Most agencies, which offer SEO services, try to focus their energies on ranking for impossible keywords. I say impossible because these keywords are ranking in authority sites.
These sites have 10k+ quality backlinks, 10+-year-old domains, 10k+ social shares…
I am sure you understand what I am trying to state here. Most agencies do this because this is an easy way to keep taking SEO fees from the clients.
They keep stating we will get there. We just need six more months and $10K USD. However, this is just a strategy for exploitation.
Agencies should be upfront and state the obvious. They should point out that we can try to rank for long tail keywords, as competing for focus keywords is going to drain your resources and time.
In my experience, the best agencies typically wait and play this game out for at least a year. When push comes to shove, they start trying to rank for long tail keywords. If there are any brands or marketing heads reading this, please ask your SEO services agency to strategize on long tail keywords, right from the very start.
How to find the Perfect Long Tail Keyword for your SEO?
If you have been in the digital marketing industry for some time, you will know there are two top ways in which you can look for long tail keywords.
For starters, I turn to the big daddy of them all- Google!
If you want to rank for something on Google search, what better help than let Google help you.
Google's search suggestions are the number 1 way in which you can look for long tail search queries. If you are smart, you can install a small Chrome extension for Keywords Explorer.
This together with Google search suggestions will show you the exact volume of search queries.
For people who are just venturing out into SEO for their brand, understanding SEO tools can be a problem. I have been there and understand how stupid you feel if you do not know how to read from the tools.
This is why I always recommend people to take help from their search bar. Just type in a word and let Google do the rest for you.
SEO Tools and Software- Ahrefs
This is not a paid promotion for Ahrefs! Those guys haven't paid us anything at all. However, their tool is good. I have been using Ahrefs for the last five odd years.
I have also used almost all of the most reputed ones in the industry like Moz, Majestic, SEMRush and so on.
However, there is a way in which Ahrefs presents information, which is incomparable. If you are looking to do keyword research, you cannot go wrong with Ahrefs Keyword Explorer.
Just type in a focus keyword and let Ahrefs tell you all the details about it. From how hard is it to rank, to how many backlinks you will need.
Top 10 Reasons to focus on Long Tail Keywords:
This is the meaty part of the article. I am sure that most of you are waiting for this. I can assure you that post this section; you will all be running after long tail keywords.
1. They are easier to rank for/Less competition:
The entire purpose of SEO ranking for industry-specific keywords. This is what makes your brand website show up higher in search rankings. Better rankings mean more clicks; more clicks lead to more queries and sales.
Long tail keywords have a better chance of getting your website up the search rankings. This is because they have less competition than 'head' keywords. This means that the effort, time, energy and money involved to make your site rank higher is significantly less that focus keywords.
2. Long tail keywords induce more Sales Conversions and Leads: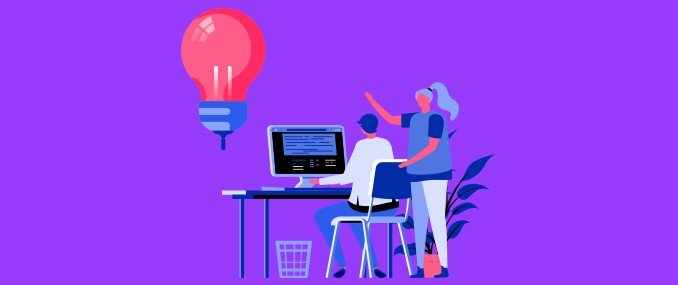 User behavior on search is closely related to search queries. This means that you can assess what stage of the buying cycle a user is at, by simply analyzing his search query. As I have already discussed in the opening sections of the article, a specific search query means that the buying cycle is closer.
This means that users who are making defined and exact search results show that they are ready to buy a specific product or service. They are simply looking at options and platforms/companies offering them.
3. They are Search Engine Friendly:
The first two points spoke about how long tail keywords help users. However, what many do not know is how they help they are for search engines. Repeatedly, Google is updating its algorithm to help users.
This change corresponds to helping users find exact search results. You can also state that Google is moving away from a provider of information, to an 'answer engine'. Long tail keywords help Google show users' exact answers and your website. This is great in terms of increasing your search rankings, as well as improving your site metrics.
4. Voice Search Friendly (Growth of Voice Assistants):
If you are not already aware, almost 30% of all searches take place on voice assistants. This includes Google Assistant and Siri on Android and Apple cell phones, home-based voice assistants like Amazon Echo (Alexa) and Google Dot (Echo).
Even Microsoft's Cortana is emerging as a significant player in the industry. This means more and more searches are being performed on voice. People speak differently and type differently. When they speak, they tend to use more words and questions. By having long tail keywords, you will be able to cover the voice SEO market effectively.
5. Long tail keywords also help rank for shorter keywords:
If you have an SEO services strategy around long tail keywords, you can rest assured that this will cover head keywords as well. For example, if the long tail keyword is-
You are also addressing the head keyword- paleo or paleo diet.
This is significant, and not something to be taken lightly. For most agencies and brands who look to pursue a strong SEO strategy, this can help you accelerate the growth and returns from the strategy. In other words, you are looking at lesser periods and cost-efficient budgets.
6. Helps you in Blogging by enriching Content and providing Context:
If you are a brand who takes blogging seriously and has a strong Inbound Marketing strategy in place, then long tail keywords will help you. The main premise is framing them in the form of a question.
This means that you should use your long tail keyword as an H1 or H2 Title. You can also use it throughout the blog piece. Not only will it be great from a search engine point of view, but it will also offer users more context. Articles, which are question and answer based, are drivers of website traffic.
7. Helps your overall SEO Services strategy: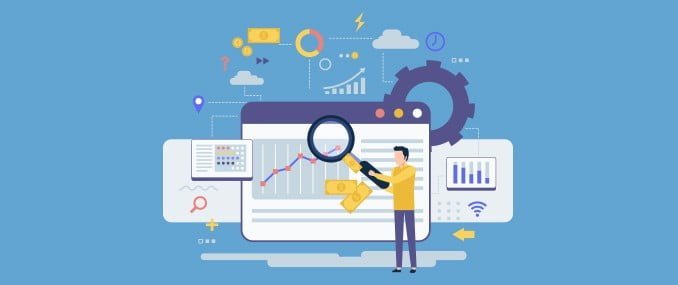 A successful SEO services strategy always takes place in an ecosystem. You cannot focus on one aspect of SEO, and let go of another one. Long tail keywords help fuel the ecosystem in a wholesome manner.
This means that right from your blog, to your website content, these keywords help in making your website appealing not only to search engines but also to users. At the end of the day, they help in lessening costs, effort and time. They are also inexpensive when it comes to bidding.
Brands, which look to add a strong lead generation and sales angle to their websites actively, pursue this.
8. They help drive more Organic traffic than head keywords:
There are certain keywords, which help you get the impressions. There are certain keywords, which help get you the clicks. According to digital marketing guru, Shane Barker, long tail keywords help to generate more clicks.
In my 10+ years' experience in the digital marketing industry, I have seen that people click on long tail keywords much more than head keywords. While some of it has to do with the user's point in a buying cycle, most of it has to do with search engine behavior. As Google continues to show us search answers, which are specific, long tail keywords will continue to dominate.
9. Long Tail Keywords are more Reader-Friendly:
Once you have started creating content around long tail keywords, you will find that your articles provide more value. This is because these keywords help create specific topic-oriented content.
I have seen that articles are more precise, specific and definite in nature. These keywords do not leave any room for vagueness or ambiguity. At the end of the day, readers who view your blog articles or your website content are going to have their answers. Today there are more articles, which do not address anything and beat around the bush for 2000+ words.
Read more: Content Optimization: The Ultimate Guide for 2019
10. Gives you an edge over your competitors:
If you are in an industry, which already has an established player, this point is for you. If you want to defeat them at SEO and score over with keywords, follow a long tail strategy. Most brands who are ranking for head keywords are too lazy to start all over again.
This is your chance to customize, innovate, and win over their search volumes. Choose industry-related long tail keywords and push them aggressively. In a month, you will notice that you are getting a significant volume of your competitor's search volume.
Conclusion:
In this article, I have tried to point out the many benefits associated with long tail keywords. I have also pointed out how many SEO services agencies shy away from targeting them.
However, not all the advantages can see the light of day, if certain conditions are not met-
For example, it is difficult to integrate long tail keywords in articles. Even though you can reduce the keyword density, you would need to place them organically in context. This means that the quality of content needs to be excellent.
You cannot just go on simply adding long tail keywords in grammatically incorrect sentences.
In recent times, the biggest advantage of long tail keywords has been because of voice search.
As more and more home assistant devices flood our living rooms, voice search is going to be the future. Having a website, which is optimized for voice search, should be the number one priority for webmasters.
If you want to follow an SEO strategy, which shows results, long tail keywords are your best bet.
If you want to create a fantastic content marketing strategy, long tail keywords will give you context.
Do let me know what you thought about the article on our social media pages. If you wish to know more about ling tail keywords, feel free to reach out.
Read Also: