How Digital Marketing Can Help Small Brands Increase Revenues During The Pandemic
For the last six months, the world has been grappling with its biggest humanitarian and economic crisis ever. Small businesses have been the worst hit. With rising loan interest rates and low demand, many have been forced to close down operations.
Others who have managed to stay afloat are managing with fewer employees and less output. Future growth strategies of expansion, new product launches, and markets have been put on hold.
While big businesses are digging deep into their financial purses, smaller businesses do not have that kind of saved capital.
However, in the midst of all despair, there is one area, which can emerge as a saviour for small businesses. We are talking about the effects of digital and technology on helping small businesses during the pandemic.
In this article, we are going to look at the benefits of digital marketing for small businesses. We are also going to look at some major digital marketing strategies, which small brands can look to adopt during the pandemic.
Advantages Of Digital Marketing For Small Businesses
Digital marketing offers cost-effective advertising, precise audience targeting, and measurable results, enabling small businesses to compete with larger counterparts on a level playing field. It enhances brand visibility, fosters customer engagement, and facilitates data-driven decision-making, ultimately driving growth and profitability.
1. Affordable Budgets For Marketing
When you compare the marketing spent on digital with other forms of traditional marketing, you will realize that digital is much more affordable. This helps small brands level the playing field with bigger brands and target the same potential customers.
2. ROIs Can Be Calculated On Digital
In addition to affordable budgets, the best thing about digital marketing is that the strategies can be calculated. In other words, you can measure the ROIs from every single digital marketing you spend money on. From social media to SEO, everything is measurable.
3. Access To Target Audiences
In traditional marketing, you are shooting in the dark when it comes to target audiences. Digital gives you the opportunity to reach out to potential customers in your niche. Guest posting, blogger outreach, and social media strategies can help you reach target audiences.
4. Branding And Credibility
A good online presence helps in uplifting the status of the brand in front of audiences. No one is going to come and see how big your showroom is. Having rich social media, a fantastic eCommerce platform and another digital real estate can be helpful in branding and exposure.
5. 24×7 Sales And Revenue Generation Opportunity
According to Exults Marketing, unlike a physical store or showroom, which needs to be open only for a specific period, digital presence ensures that your shop is open 24×7. All your channels- website, social media, and aggregator platform presence ensured success.
How Digital Marketing For Small Brands Is Evolving During The Pandemic
As a field of activity, digital marketing is highly evolving and dynamic. Strategies, which work for a year might become redundant the next year. This makes it very important for small brands who are always looking to make the most out of their digital performances.
Let Us Look At Some Of The Biggest Changes In Digital Marketing During The Pandemic-
The Rise of Instagram Reels.
TikTok Bans in different parts of the world.
BloggerOutreach starts ruling SEO.
Influencer Marketing is set for an overhaul.
Guest Posting makes a comeback.
Inbound Marketing and Website Blogs become significant.
The pandemic increased the time people were spending on the internet. The pandemic was also responsible for changing consumer buying patterns in different parts of the world. This coupled with the smartphone and cheap internet data meant that digital grew astronomically during the period.
Top Digital Marketing Strategies Small Brands Should Pursue
Digital has been credited as being more affordable than traditional marketing. However, small brands need to ensure that they are following strategies that are low-cost and high returns. In this section, we will look at five digital marketing strategies, that small brands can pursue.
1. Website Blogs And Inbound Marketing
Small brands need to invest in digital assets, which will offer returns for a long time. In this case, website blogs and a solid inbound marketing strategy can be a real asset for any small brand. This will help in increasing organic reach, build credibility, and allow for better search performances.
2. Limited Social Media Push
For a small brand, operating on five or six platforms simultaneously is not a good idea. The focus should always be placed on creating high-quality content to see some real differences in performance. This is why small brands should invest in quality asset creation and concentrate on just operating on two social platforms.
3. Niche Guest Posting And Blogger Outreach
Guest Posting or BloggerOutreach just with the intention of building backlinks is going to ensure limited success. For these two strategies to be successful, a lot of time should be spent on doing manual outreach and creating high-quality long-format articles. The aim should be to drive targeted traffic to your website and increase sales and revenues.
4. E-commerce Or Aggregator Platform Presence
Not all small brands will have the resources to launch and compete for their eCommerce. However, it is important that small brands open up sales avenues on digital platforms. This can take place by aligning and being part of an aggregator platform like Amazon. This will allow you to open up a credible and profitable source of income for your small business.
5. Google My Business Page
Many digital experts are commenting on how Google is evolving the GMB page especially to help small businesses during the pandemic. This means that every small business needs to have an active, updated, and verified GMB page to gain traction in the local geographical region. This helps indirectly contribute to sales and increasing revenues for small brands.
Local SEO Optimization: Attract Nearby Customers
Local SEO optimization is like a compass guiding customers straight to your doorstep. You want your business to appear at the top of the search results. Right? How can you achieve this?
(i) Begin By Optimizing Your Website: Ensure your website is mobile-friendly, loads quickly, and provides a seamless user experience. People expect information at their fingertips, and a user-friendly website can keep them engaged.
(ii) Claim And Optimize Your Google My Business Listing: This is a vital step for local businesses. Accurate information about your business, such as your:
Address
Phone number
Hours of operation
Help customers find you easily
(iii) Keyword Research Is Key: Identify your potential customers' keywords when searching for businesses like yours. Use these keywords strategically in your website's content and meta descriptions.
Engage Your Audience With Content Marketing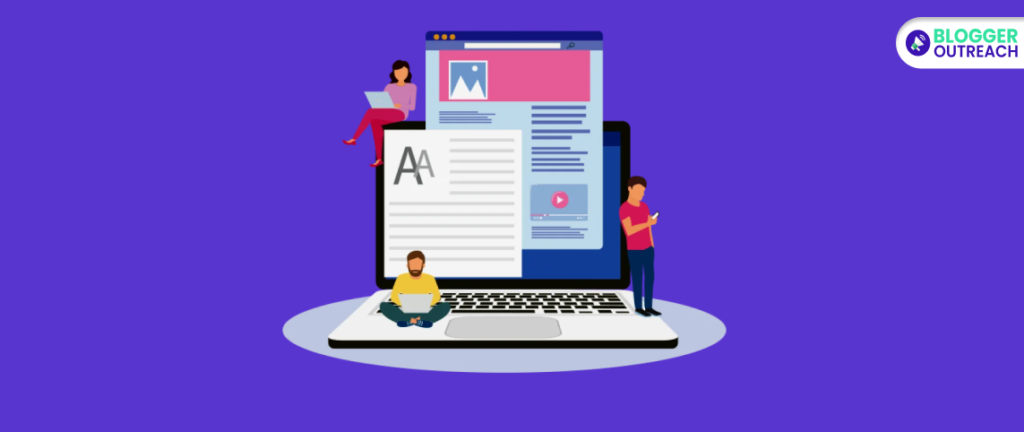 Content is king in the digital marketing realm. High-quality content can engage your audience and position your business as an authority in your industry.
Start a blog! Regularly publish blog posts that address common questions and concerns. This will help you connect with your audience. Keep your content concise, informative, and relatable.
Create informative videos. Videos are a powerful medium for engagingly delivering information. Consider creating video tutorials, product demonstrations, or behind-the-scenes glimpses of your business.
Share your content on social media platforms to reach a broader audience. Use eye-catching visuals and captions that resonate with your target demographic.
Climb The Rankings With SEO
The higher the search engine results, the better the visibility. Hence, you'll attract more visitors who are actively seeking what you offer.
Optimize your website's structure. Make sure your website is well-organized with clear navigation. A clean structure ensures that both users and search engines can easily understand your content.
Keyword optimization is your foundation. Incorporate relevant keywords naturally into your content. Avoid overloading your pages with keywords, as this can negatively affect your rankings.
Moreover, optimize it for mobile: Given the prevalence of mobile devices, it's crucial to have a mobile-responsive website. Google rewards mobile-friendly websites with higher rankings.
Online Reviews Management: Harness The Power Of Feedback
Online reviews wield substantial influence over potential customers' decisions. Positive reviews can boost your credibility and encourage new customers to choose your business.
So, encourage satisfied customers. Don't be shy about asking your satisfied customers to leave reviews on platforms. For the same, you can consider Yelp, Google, and Facebook. Provide them with easy-to-follow instructions on how to do so.
Be responsive! Always respond promptly and professionally, whether the feedback is positive or negative. Engaging with customers shows that you value their input and are committed to excellent service.
Video Marketing: Showcase Your Products Or Services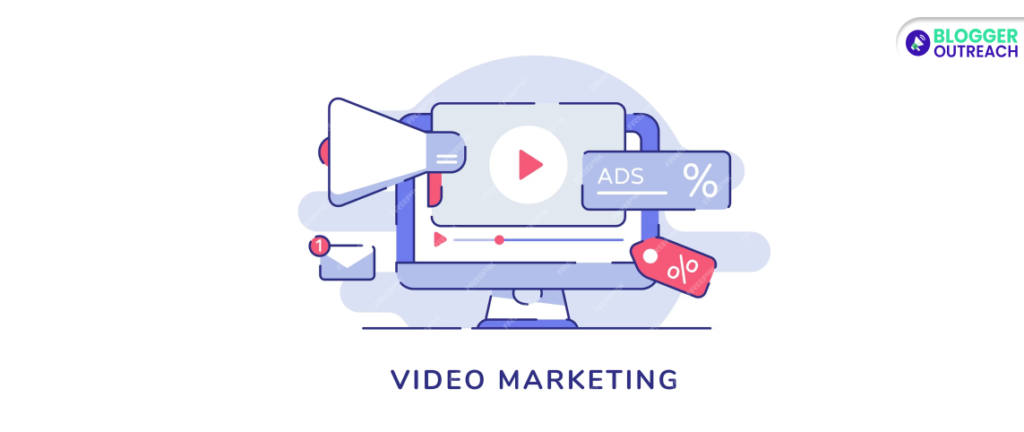 Videos get more attention and engagement than other types of content.
So, create engaging videos! Focus on High-quality videos highlighting your products or services. Showcasing your offerings through video can be more compelling than text or images alone.
YouTube is the master of all video hosting platforms. Establishing a presence on YouTube can open up a whole new audience for your business. Regularly upload videos that resonate with your target audience and optimize them for search.
Finally, do not forget to share your videos across various social media platforms.
The Final Word
If you are a small business looking to succeed during the pandemic, there is only one way you can do that- Digital Marketing! By following all the points in the article, you will be able to set your business up for a post-pandemic world.
The use of digital and technological adoption is going to increase many times in the near future. By making the transition early, you will be able to reap all the benefits of sales and revenues from digital marketing.
Read More: