10 Content Types That Can Drive Traffic To Your Website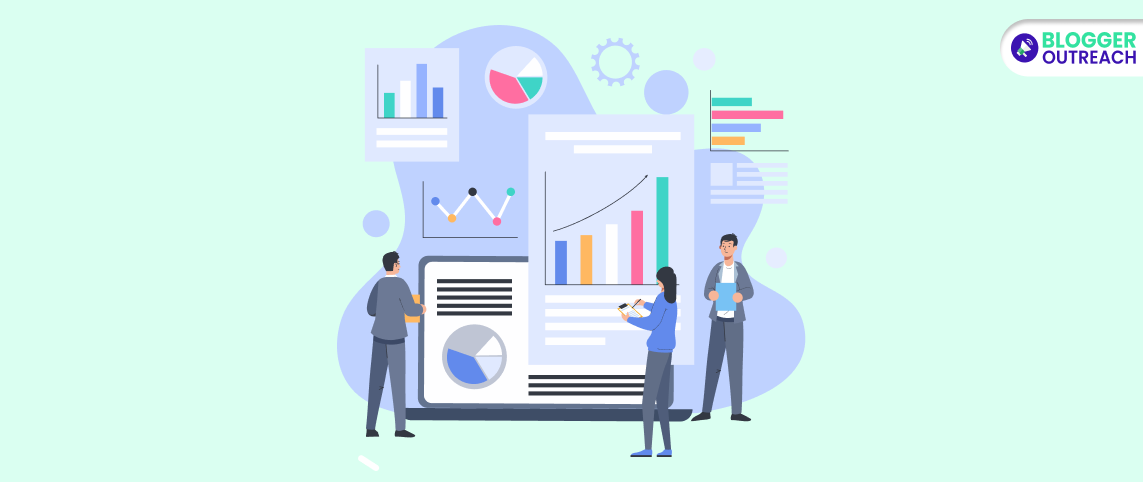 "Different Content Types has the potential to increase website traffic and drive more revenue. To improve the metrics and health of your site, as well as increase revenues, diverse content types are essential."
Why Different Content Types Are So Appealing?
Let us be clear at the very outset- Google does not decide which content types are the best. Rather, it studies the search patterns of users and tries to arrive at conclusions.
Google, as a search engine, reacts to user preferences for particular types of content. This, in turn, makes Google promote content types that users will love and consume.
At the end of the day, it is the users who decide which content types are the most appealing to them. Google just filters their requests and starts showing only those content types that users engage with.
With that out of the way, let us look at some content types that users and Google love-
Lists/Listicles
Video Content
How To Posts (Tutorials)
Steps
Guides
Reviews
Expert Opinions/Interviews
Personal Success Stories
Round-Ups
Infographics
The above is a list of the various content types that drive the maximum amount of traffic.
Why Varying Content Types are Google Friendly?
I have often come across many bloggers who often complain of stagnation in terms of their-
Website traffic
Revenue Flow
Stagnant Metrics- DA, DR, Alexa Rankings, SERPs, etc.
New Visitors
While they have complaints, they do not always know how to remedy them. In such cases, most often than not, the path to recovery is quite easy.
The usefulness of content types is so obvious, that we do not care to examine it the right way. In such cases, we fall behind, and let others walk forward.
All of us are familiar with the phrase 'Content is King'. Some of us are even familiar with who wrote it- Bill Gates. In a seminal essay published in 1996, Bill Gates wrote an essay that changed the way everyone understood the content.
For people in digital marketing, great content writing is the foundation of any digital marketing strategy. However, with more and more content flooding the web, Google has started showing a preference for some particular content types.
Imagine you are Google; you need to show people the right kind of content. The most accurate form of information across millions and billions of pages. What do you do? You look for content that is-
Precise and to the point
Exciting and user-friendly
Original and Plagiarism free
Informative and Useful
Different forms of content types
Great content writing always has to be SEO friendly content writing. If it is not, chances are it will not be discovered. Various content types also have to be SEO friendly content in order to be successful. However, it would be worthwhile to look at what forms of content work best.
The Best SEO Friendly Content Forms:
The form of content is different from the type of content. There are many in the industry who use the two interchangeably. Personally, for me, the content type is different from the content form.
In my experience, the form of content is the foundation on which content types can flourish. Without the correct content form, it is very difficult to set your content type in any case.
The best form of content writing is-
1. 100% Original and Plagiarism-Free:
If you are not writing content, which is completely original and plagiarism free, you are in the wrong business. No matter who you are or how big your brand is, plagiarised content will catch up to you. This is the foundation of any great SEO friendly content.
Copied content is the bane for any website or blog. This has the most direct impact on your metrics. Once Google puts your site in that category, it will be very difficult to revive it ever again.
2. Long Format Content:
No matter what people say, if you want your content to do the talking, the long format works best. A 500-word article is not long format. For an article to be classified as a long format one, it needs to be 1500+ words.
The best articles are over 2000+ words. Some experts like Neil Patel even say that in 2019, Google likes articles, which are over 2500+ words.
3. SEO Friendly Content:
You might be writing original long format content, but the question is- is it SEO friendly? Good content writing needs to take into account SEO strategies. Keyword integration, content optimization, Meta descriptions, para breaks, and others are crucial.
SEO friendly content is a crucial ingredient to drive traffic to a website. To rank on the SERPs, it is essential that the content on a page is SEO friendly at all times.
4. Diverse Content Types:
In addition to the above three (there can be many more), diverse content types are also important. This helps to keep audiences engaged, and appeal to diverse target groups. One standardized form of content gets monotonous and boring.
People want variety, they want flavor, and Google will always follow the preferences of its users. Let us now discuss in details about content types that Google loves best.
Content Types That Perform Best:
There are many in the industry who try to complicate content writing. Creating several content types is not that difficult. With proper guidance and know-how, you will be creating various content types soon.
Without further ado, let us discuss in details that best content types that rule the internet.
1. Lists/Listicles:
Without a doubt, lists as content types for articles work phenomenally well. The Top X Lists are some of the most searched and read blog posts on the web.
Many factors make lists so attractive. Google has also been very keen to show the top results and rankings as lists on the home search pages.
One of the crucial advantages of lists is that it makes the content easily consumable. On another level, rankings are something that human beings are psychologically wired to engage with.
2. Video Content:
While many digital experts herald video content as the future of search and traffic, I would beg to differ. Yes, video content is the next big thing, but right now, the text still dominates.
However, you should always try to create video content for your audiences. Many brands are shifting to video entirely. This is also aided by the fact that the video performs well on social media.
A casual search with the text chicken recipes throws up YouTube videos. For many particular industries like Food, Personal Grooming, Health, Beauty and Cosmetics, videos are hot cakes.
3. How To Posts (Tutorials):
There are millions of people on the internet looking for information. It is easier to engage them when the title of your article starts with a direct question.
If there is a question at the very start, it becomes easier for audiences to expect what they are looking for. For example, I would like to use 'How To' and create several search results-
According to Google, these forms of posts perform really well with audiences. It is always a good idea to mix up the content types and have How to posts and tutorials on your site.
4. Steps and Ways:
Along with people who are looking for How To posts, there are many who are also looking for steps to reach certain ends.
This is like a 'to do checklist', on the completion of which the end is achievable. In other words, it is a highly popular content type and garners high volumes of traffic.
You can say that this is another form of a list, but it has a different search base and target audience altogether. By mixing the content types between lists and steps, you will be curating different forms of content.
5. Guides:
Guides or more specifically advanced guides are often considered as expert opinions. This helps give your content a higher authority when audiences view it. Imagine reading an advanced guide by a 5-year-old. You would not believe it right.
Once you have established yourself as an authority in the field, articles entitled 'An Advance Guide to ….' Works really well with readers.
For people in the digital marketing industry, topics starting with the nomenclature work wonders. Check out the results- from content marketing to link building, all figure on the top suggestions from Google.
6. Reviews:
No matter which industry you are a part of, you can always review a similar product from the industry. It can be your own product's review by someone else, or you reviewing someone else's product.
People are always looking for more information and reviews on products and services. If you have a review category, you would be amazed by the kind of traffic that it receives.
You need to keep in mind that a review-based topic must be trending. A search entitled- 'review of…' throws up four movies (including Avengers Endgame!)
7. Expert Interviews:
This is a real craze on the internet. As people are looking at the most credible sources of info, experts have become the go-to-people. It is always a good idea to interact with people and try to publish the transcript of the interview online.
If you have been able to get someone who is a leading voice of the industry, you can rest assured that the particular post is going to do really well.
@https://www.searchenginejournal.com/
SEJ recently interviewed Google's John Mueller on how Google uses links, the future and so on. This post is a classic example of how you can invite experts to your platform and attract bigger audiences.
8. Personal Success Stories:
If you are a brand, you should definitely do this. Personal success stories of brands and their employees really strike a chord with readers. Think about what 'Humans of New York' has done to the digital industry.
No matter how alienated people are getting with every passing day, they need something to hold on. Creating emotional content that pulls at the heartstrings is a great way to win over newer audiences.
@ https://www.humansofnewyork.com/
You might be thinking that not all brands can do this. However, in my experience, I have found that if you are smart enough and plan strategically, you can pull it off.
9. Round-Ups/Rewind:
Round up or rewind form of content types are usually reserved for year-end stories. When I am planning a content marketing strategy for any brand, I usually plan the entire month of December along with round-up articles.
This helps people get a gist of things in a quick and effective way. If you compose, multiple contents all year along, you can easily do a roundup article.
I am sure all of you remember about the controversy and viral frenzy of the 2018 Rewind Video made by YouTube. Even though it was lambasted, it helped gain a lot of views and a marketing pull.
10. Infographics:
Last, but definitely not the least, infographics are becoming popular with each passing year. For many industries, they rank even higher than videos.
For example, for finance-related companies, or education related brands, infographics convey complex figures and data in a relatable and lucid fashion.
@ https://www.quicksprout.com/
The key attraction behind infographics is the clarity they provide. The market for infographic related content is steadily growing. If you want to mix up your content types, integrating infographics is a great idea.
Diverse Content Types Always Wins: The Final Word
If you want to see some of the best succeed at content writing, you should look for the diversity in their content. Creating one type of content acts as a limitation for you and your website. A website needs to be dynamic, engaging, and evergreen.
If your site is stagnant because of poor content, you can use content types to give it a boost. Mixing up the forms and types of content brings in newer visitors to your site.
The above list of content types is not mutually exclusive. You can create and follow through on almost all simultaneously.
Always remember that great Content Marketing is the blend of-
Good Content Writing
SEO Friendly Content
Different Content Types
Following the Content Forms
If you make it a point to follow the above four to the T, trust me you will gain attract visitors, revenues and sales for your website.
If you want to know more about this topic, or anything related to digital marketing, please feel free to reach out: [email protected].
Read Also: