30 Marketing Strategies To Fuel Your Business Growth In 2023
Being a business owner, it's essential to have a growth plan.
It would be best to create a bulletproof marketing strategy to keep up with the times.
However, the business landscape is constantly changing and staying ahead of the competition is not a cakewalk.
With so many different tactics, one might need clarification. What is the best marketing strategy? Where to get started?
If these questions constantly bother you, you landed in the right place.
Irrespective of your business size, having a well-thought-out plan is the ONLY way to ensure success.
That's why we've hand-picked 30 marketing strategies you can use to fuel your business growth in 2023.
We'll explore how to use each strategy effectively so that you can get the most out of your marketing efforts.
With this guide, you'll have all the information you need to be successful in 2023
So let's start from the basics.
What Is A Marketing Strategy?
Picture this: you've a world-class product, however no one is aware of that. Does that make sense?
Here marketing strategy comes into the picture.
A marketing strategy is a plan of action to promote your brand, it's products and services.
You May Like To Know About: Drawbacks Of Pay Per Click Marketing
A Well Thought Marketing Comes With The Following Components:
Involves researching the target market.
Defining the strategies and tactics needed to reach the goals.
It should have a clear objective and identify the target market.
Conducting regular reviews to make sure the strategy is on track.
Identifying the key messages, tactics, and channels that will be used to reach the target market.
With the right approach, a good marketing strategy can skyrocket your business.
30 Marketing Strategies To Skyrocket Your Business In 2023
Hurray! You're about to learn 30 marketing strategies to skyrocket your business in 2023.
1. Identifying Your Target Market
It's no secret that you should know who you're marketing to and how to find them.
So, what's the first step?
It would help if you started with analyzing your current customer base.
What type of customer do you have and why did they choose you over your competitors?
What type of product and services they like the most?
And, what are their pain points and how can your products solve those problems?
Plus, determine if there are any common characteristics among them.
Once you have those answers, create a profile of your ideal customer. In marketing terms, it's known as buyer's persona.
Once you have an idea of your target market, you can use a variety of tactics to reach them.
You should only use these tactics if they reach your target market.
Knowing where and how to find your target market is the stepping stone to an effective marketing strategy.
2. Content Marketing
Can you leverage content to reach your target market?
Yes, absolutely! Content marketing is here to save your day.
Content marketing is tailoring your content to achieve your business goals. And the best part is that you can deliver your content across multiple channels, such as blogs, social media, and videos.
Do you know the #1 secret behind content marketing?
It's putting yourself in the shoes of your audience. Create content that resonates with your target audience and is tailored to their interests.
This could include creating content that provides helpful information, offers entertainment, or educates your target market about your product or service.
Next, you should have a plan handy. This plan should include the topics and types of content you will be creating, the publishing platforms, and the frequency of content creation.
Additionally, give some time to measure the success of your content marketing efforts.
3. Social Media Marketing
Everyone is taking social media seriously, from small businesses to top brands. It allows businesses to:
Engage with their customers in real time.
Build relationships with potential customers and boost your sales.
Establish your brand as a credible source of information.
Build brand awareness and reach new customers.
Gain valuable insights into their target markets.
Plus, it's a great way to stay up-to-date on the latest trends in the industry, enabling companies to make informed decisions and stay ahead of their competitors.
Views, engagement, likes, comments, etc., are the by-products of good content. Think of providing value to your audience. Rest will automatically come your way.
Regarding social media content, you can create educational materials, host live Q&A sessions, and respond to customer queries.
You should also regularly post updates to their accounts and provide customers with relevant and timely information.
4. Email Marketing
Are you looking for a marketing strategy that keeps your customers engaged longer?
Consider email marketing!
Emails are the most conventional marketing strategy for building relationships and turning leads into customers.
It is about building a list of subscribers and sending them regular updates about your products and services.
Understand your audience and craft emails that provide value to them. This doesn't just mean promotional material. It would help if you also considered sending problem-solving content.
You should also create an email series around a particular subject. This allows you to maintain consistency and keep subscribers on topic with each email.
Make sure your email content is clear and concise. You should also include visuals and a call to action encouraging the customer to click through and visit your website.
Furthermore, you should also provide a way for customers to opt out of receiving emails. This shows your customers that you respect their privacy and give them a way to unsubscribe anytime.
5. Search Engine Optimization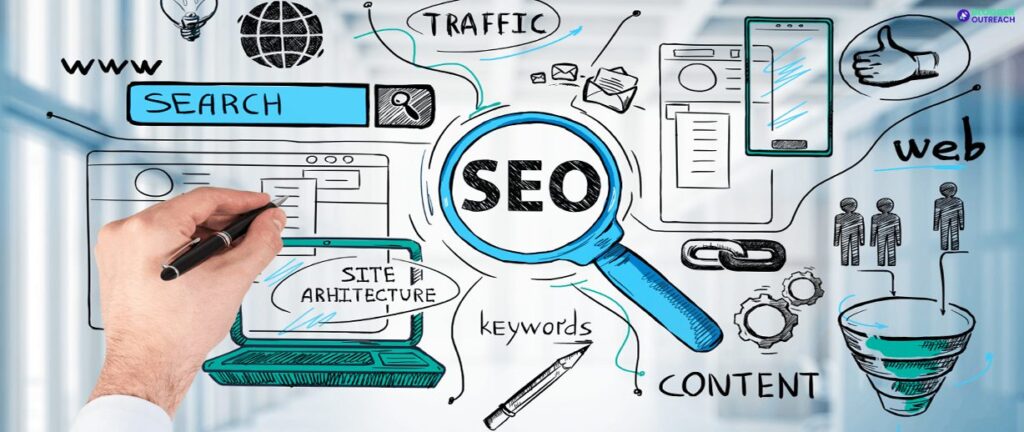 SEO is optimizing your content and website to increase visibility on search engine results pages.
Hundreds of thousands of websites are fighting for the search engine's top page visibility. Here, SEO comes in handy!
When you optimize your content, you make sure your web pages appear higher in organic search engine results. And thus, more elevated in SERP rankings.
As you know, higher rankings are directly correlated with more customers and potential leads.
You Need To Follow Certain Best Practices To Reap The Benefits Of SEO. Check Them Out:
Consider creating keyword-rich content.
Optimize your website for local searches and become discoverable to local customers.
SEO is an ever-changing field, so businesses need to stay current on the latest best practices.
Be consistent, create content regularly and optimize it for mobile devices.
Pay attention to the importance of long-tail keywords.
Make sure you have a fast website that provides optimum user experience.
6. Pay-Per-Click Advertising
SEO is optimizing your content and website to increase visibility on search engine results pages.
Hundreds of thousands of websites are fighting for the search engine's top page visibility. Here, SEO comes in handy!
When you optimize your content, you make sure your web pages appear higher in organic search engine results. And thus, more elevated in SERP rankings.
As you know, higher rankings are directly correlated with more customers and potential leads.
7. Influencer Marketing
Influencers are industry-recognized people who have a robust audience base. For example, a celebrity, a YouTuber, a popular Instagram content creator, TikToker, etc.
Have you seen celebrities or popular people promoting a product or service? If yes, then you already know what influencer marketing is.
Due to the popularity of social media, influencer marketing has gained a lot of momentum.
You can capitalize on this marketing strategy to reach new audiences and create a sense of trust with them.
Choose influencers who are relevant to your brand. Look for influencers with a large following and a good reputation in your industry.
Once you have identified your influencer partners, you must create content that resonates with your target audience. This can be anything from sponsored posts on social media to creating videos with the influencer.
Like any other marketing strategy, tracking the results and measuring the impact is important impact. Monitor the response from your target audience and adjust your strategy accordingly.
Thank your influencers for their contributions and find ways to build relationships with them over time.
8. Video Marketing
Video content is the new winner. Videos are highly effective in conveying a message to your audience.
People are more comfortable watching a video rather than reading a 2000-word blog.
They increasingly turn to videos for quick and engaging information consumption.
Moreover, a video marketing strategy lets you tell the brand story compellingly and memorably.
With video marketing, you can create content that engages customers and helps them understand the brand more meaningfully.
So, what must you include in your video marketing strategy?
Some Great Ways To Use Video Marketing To Fuel Business Growth In 2023 Include:
Creating educational videos.
Product demonstrations.
Customer testimonials.
Behind-the-scenes footage, and more.
Now You Know The Benefits Of Video Marketing Strategy, It's Time To Learn The Best Practices As Well:
It is important to create high-quality content that resonates with their target audience.
You should also consider utilizing the most relevant platform (such as YouTube, Instagram, and Facebook) to reach more people.
Finally, you should consider investing in video analytics software to track customer engagement.
9. Mobile Marketing
Today, more people are using smartphones than ever before.
With this rise in the usage of mobile devices, mobile marketing has become an increasingly important part of any successful marketing strategy.
Are you taking advantage of Mobile marketing for your business?
Mobile marketing allows you to reach customers directly on their mobile devices.
One way to use mobile marketing to your advantage is by creating an app for your business. An app lets customers easily access your business's services, promotions, and content. You can also set push notifications to alert customers of upcoming sales and discounts or to send helpful messages.
Another way to engage with customers through mobile marketing is by creating a mobile-optimized website. This makes it easier for customers to find what they're looking for and encourages them to spend more time on your website. Google rewards mobile-friendly websites with higher rankings, so creating that is better.
Finally, an effective mobile marketing strategy should include SMS marketing. SMS marketing is about sending personalized messages to your customers based on their interests and needs.
Here you can promote special offers and discounts or give customers useful information about your products and services.
10. Remarketing
Remarketing also known as retargeting, is a marketing strategy where you reach out to customers who have previously visited your website.
Here you show ads to people who have already expressed interest in your business or product. You can use it to tailor customer messages based on their past behavior and interests.
In turn, you make it easier to convert them into paying customers.
Remarketing is a powerful strategy to bring customers back to your website who have already taken action or shown interest.
For example, you can target customers who have already visited a specific page on your site with ads for products related to that page.
This enables you to tailor your marketing messages to the customer and increase their likelihood of engaging with your brand.
Remarketing can also help to build relationships with existing customers. By targeting people who have already taken action on your website, you can create ads encouraging them to return and continue engaging with your business.
This can create a positive relationship with customers and encourage them to take further actions, newsletter or signup.
11. Affiliate Marketing
Affiliate marketing is incentivizing your audience to improve your sales.
You can quickly and easily grow your customer base by enabling them to promote and refer your products or services.
With Affiliate marketing, you don't need to invest in traditional advertising.
It's also an effective way to target your ideal customer base because you can work with influencers who strongly connect with their followers.
When forming affiliate relationships, it's important to make sure you choose the right partners. If you're partnering with any popular people, make sure that persona is relevant to your business.
Additionally, please be mindful that your affiliates get paid well. This is important to ensure they remain motivated to promote your products or services.
A successful affiliate marketing campaign should incentivize your affiliates so they focus on promoting your business and increasing your sales.
Finally, make sure to provide clear guidelines to your affiliates. This will help ensure that they are promoting your products or services in the most effective way possible.
12. Online Advertising
Online advertising is a powerful marketing strategy for those who want quick results.
If you're new in this business landscape or already have an established business – online ads can cater for businesses of any size.
With online advertising, you can target potential customers based on their interests, geographical location, etc.
With the help of search and display ads, you can quickly and affordably reach large audiences and grow your customer base.
However, businesses need to ensure that their ads reach the right audience. You can easily accomplish it through careful targeting, including selecting the appropriate advertising websites. Popular websites like Google and Facebook often have higher traffic, allowing businesses to reach more people.
Businesses must also ensure that their ads are relevant and engaging. This means having attractive visuals, catchy headlines, and concise, persuasive copy.
On-page elements, such as call-to-actions, can also help to drive conversions, as can targeting customers with ads based on their recent purchases.
13. Native Advertising
Native Advertising is an innovative marketing strategy where you place ads on websites and design them to look like they are part of the website's content.
For example, a native ad on an e-commerce website is designed like a customer review.
Native Ads allows you to choose which websites your ads will appear on.
Furthermore, you can customize your native ads to fit the look and feel of the website they are on, increasing the chances of your ad being seen and clicked on.
14. Google Business Profile Make Sense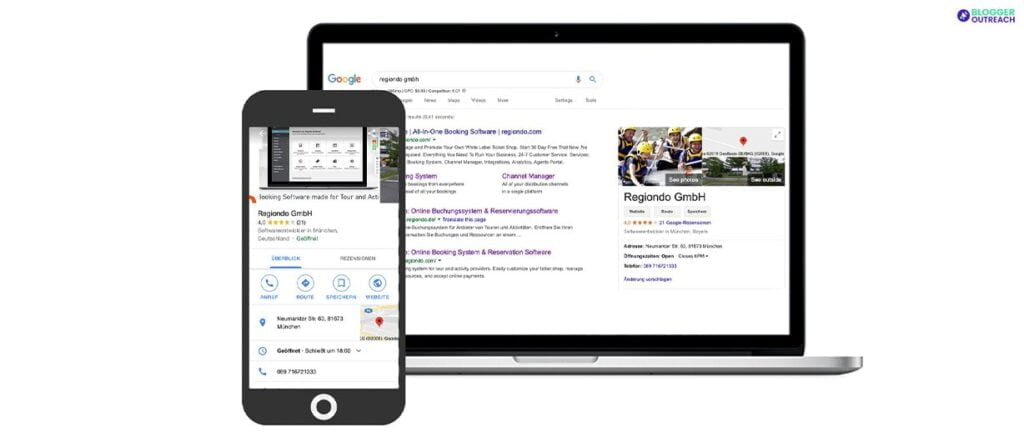 Do you know that is a successful long-term marketing strategy?
Before visiting any store, cafe, restaurant, etc., we always search Google for more information.
Now think from a business owner's perspective. What can you do to ensure customers can easily find your business online?
When you provide your business address and contact information, you can ensure that people will find you in local searches and Google Maps.
You can also provide photographs, business hours, and contact information, as well as add unique descriptions to showcase the unique qualities of your business.
Verifying your Google Business Profile also increases the chances of appearing in local search results, which can help drive more traffic to your website and store.
15. Get A Website
As the digital landscape is getting more competitive, having a website is a must. When you showcase your products and expertise, you boost your online presence.
A website is a perfect platform to showcase your brand, create content, and promote your services.
You can use your website to introduce yourself and your company, explain your services and products, and even offer discounts and special offers. Simply use it to keep your customers updated with any new products or services you launch.
Your website should also provide an easy way for customers to contact you. You should include a contact form and a contact page that provides customers with your business address, phone number, and email address.
Try to include social media links so customers can easily find and follow your business on various platforms.
A website also benefits SEO, as search engine algorithms factor in website performance and content when ranking sites.
Make sure to take the time to create a website that looks professional and reflects the values and mission of your business.
16. Create A Business Blog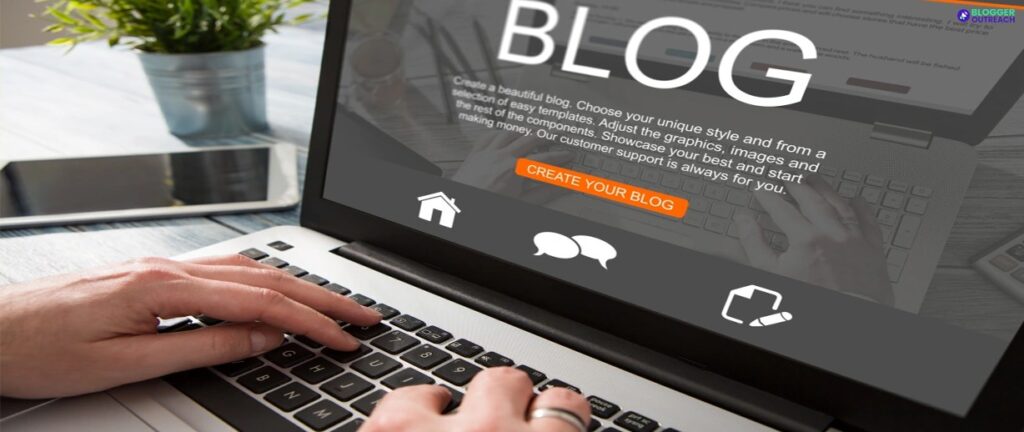 Consider a blog as your digital real estate. This marketing strategy allows you to share your expertise and establish yourself as an authority in your industry.
You boost your search engine rankings and generate leads and sales. By doing so, you reach a wider audience and stay connected with your customers by doing so. So it's worth investing time and resources to create and maintain a blog.
When Creating A Blog For Your Business, You Must Follow The Best Practices:
Make a list of topics you want to cover and determine the purpose of your blog. It will help you stay focused and provide interesting and relevant content that your audience finds useful.
Once you have determined the topics you want to cover, you must create a content plan and develop an editorial calendar. This will help you plan your content and ensure you post regularly.
It is also important to create an attractive and inviting blog design so that your visitors stay on your blog and engage with your content.
Once you have written your blog, it is important to optimize it.
Finally, start promoting your blog. You can do this through email marketing, social media, etc. This will help drive more traffic to your blog and get your content seen by more people.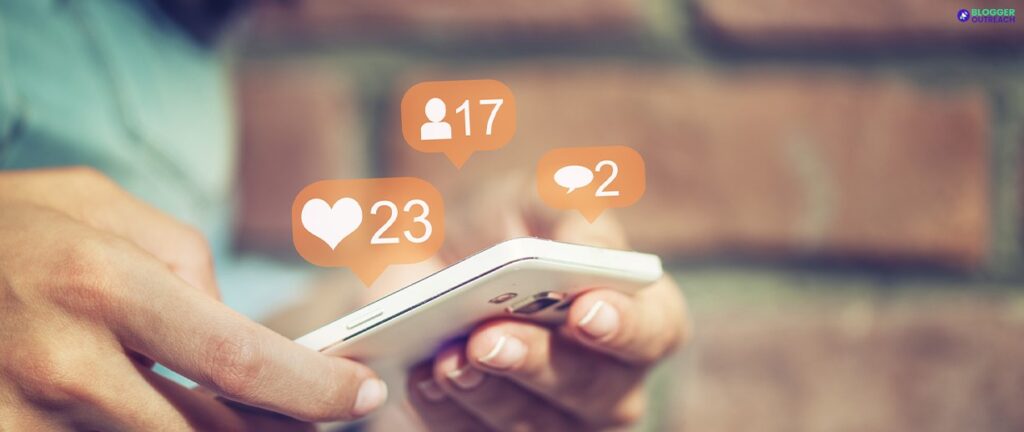 Most of you make mistakes here! Once you finish your content creation, you get into the comfort trap. But creating content and distributing it to the right audience are two different things.
Content sharing is an integral part of content marketing. It helps to spread your message and promote your product or service to a wider audience.
For effective content sharing, it's important to focus on quality over quantity.
Share helpful and valuable content with your audience and ensure you did the branding part.
You must ensure your content is easily recognizable and linked to your business.
Another important factor to consider when sharing content is considering the platform you are using.
Different platforms have different audiences, so it's important to tailor your content accordingly. You may also consider using other formats like video, text, or images when sharing content.
Social media is one of the most effective platforms for content sharing, as it allows you to reach a wide audience.
Content sharing should also be a two-way street. Instead of just sharing your content, share content from other sources. This will help to build relationships with other businesses and allows you to gain more exposure.
Reviews are one of the best ways to show potential customers that your business has something valuable and unique to offer.
By encouraging people to share their experiences with your brand, you can build trust and credibility with a potential customer base.
Additionally, reviews can help you identify what areas of your business could use improvement, so you can take the necessary steps to enhance your offerings.
Utilizing a platform such as Google My Business will help you incredibly.
Make sure to respond to any reviews left on your page, whether good or bad.
Thank those who leave good reviews. If you receive any negative reviews, address them properly.
Additionally, seek out influencers in your space to review or feature your products or services on their channels.
Given its importance, make sure you include reviews as a part of your marketing strategy.
19. Stay Responsive
Let's be honest! Tell us how you feel when a brand takes your feedback and reviews seriously. We know that you feel good about being heard and included.
Not only you! We human beings like to feel included, especially in the case of our favourite brand.
You must be responsive to feedback to stay ahead of the competition.
Responsiveness to feedback and reviews shows that you care about your customers and are willing to take the time to listen to their concerns and respond appropriately.
You can increase trust and build a loyal customer base by responding to customer feedback.
This will also help you identify areas of improvement and recognize customer satisfaction. You can use the feedback to create better products, services and customer experiences.
One way to stay in touch with customers is through a customer feedback portal. This allows customers to leave reviews and provide feedback on products and services. You can use this feedback to make changes to your products and services and create new ones.
20. LinkedIn Marketing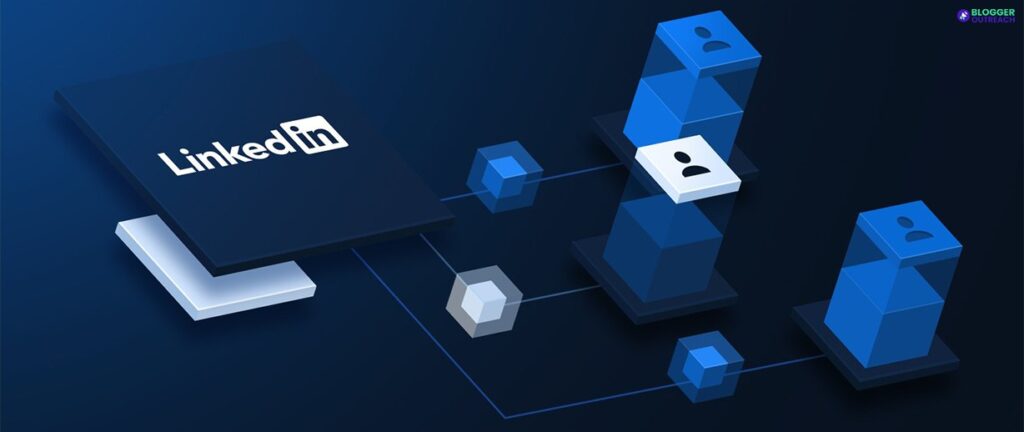 If you're from this B2B industry, we highly recommend taking advantage of LinkedIn. With a whopping audience base of 774 million people, LinkedIn will boost your marketing strategy.
LinkedIn offers a highly targeted audience far easier to reach and connect with. With the right marketing strategies, you can use LinkedIn to:
Make new connections.
Build relationships.
Drive meaningful business outcomes.
Start by following the people and companies most relevant to your business goals. Actively engage with their content to build relationships.
You can also join relevant LinkedIn Groups to connect with people in your industry and participate in industry discussions.
Additionally, post your content regularly to share your knowledge, expertise, and opinions.
Lastly, if you have the budget and are serious about growing your connections on LinkedIn – consider paid promotions on LinkedIn.
21. Freebie Marketing
Freebie marketing is not for everyone. If you want to boost your sales immediately, it's not for you. It is a smart marketing strategy where you share some products or services for free. In turn, you gain the trust of your audience.
There are many misconceptions about freebie marketing, and one of them is that – when a business is giving something for free, it can offer other things for free as well. However, that's not true!
Freebie marketing aims to establish trust and convert prospects to lifelong customers.
Some of the most common examples of freebie marketing are ebooks, PDFs, trials, product samples, etc.
Consider freebies as a trailer for a movie. If you enjoy a trailer, you're likelier to watch that movie. Similarly, if the freebie is worth the value, you tend to buy more products from them.
Now that you know the significance of freebie marketing, you also need to see the consideration. Ensure your freebie comes with immense value and you know your goal clearly.
22. Attend Events, Business Meet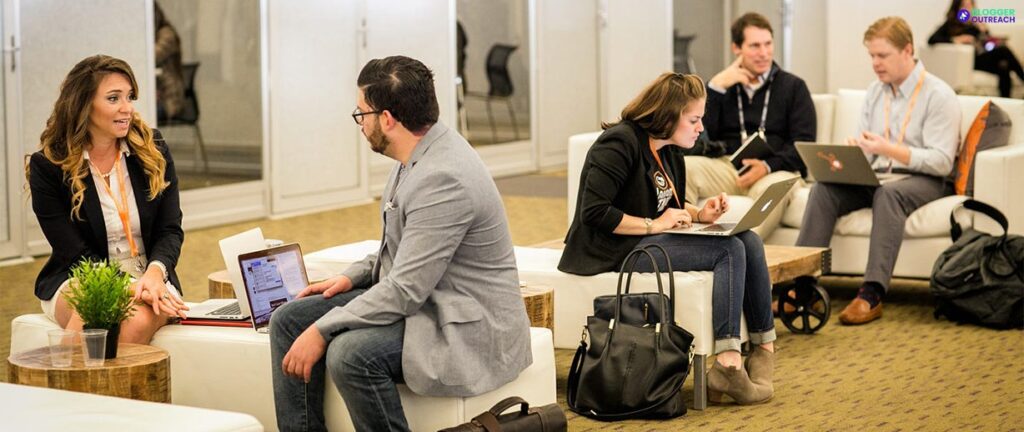 Let's remember events and business meets.
Events increase your visibility, create relationships, and help you get feedback.
You can connect with potential customers by attending networking events, learning about new trends and strategies, and generating new business ideas.
You can also meet industry experts, mentors, and other contacts that can help you grow your business.
Moreover, events will allow you to present your products and services to potential customers and industry professionals.
You can also use these events to connect with other business owners who can provide advice or referrals to help your business grow. They can also help you establish credibility and trust in the marketplace.
23. Network Building
Whether a shopkeeper or a brand owner, networking is immensely helpful for any business.
Meeting with them in person or via video conferencing can allow you to get to know them, build trust, and discuss ways to collaborate.
When you build relationships with your peers, you gain invaluable insights, leads, and referrals that can help your business grow and stay competitive.
Networking can also help you to create partnerships and collaborations that generate new opportunities and expand your customer base.
24. Cold Emailing
Cold emailing is one of the oldest and most common marketing strategies businesses use today.
When it comes to cold emailing, the key is to craft an email that stands out from the usual promotional emails.
Focus on personalizing the message as much as possible and use a conversational tone.
You can also use email segmentation to target specific audiences and tailor your messages for them.
Another important aspect of cold emailing is timing. It would help if you tried to reach out to potential customers at the right time to increase the chances of them opening and engaging with your message.
Finally, you should always keep track of your results to better understand the effectiveness of your campaign.
25. Flyers, Banners
They are mostly used to promote new products and services or to remind customers about ongoing promotions. You can distribute Flyers and banners quickly and easily to a large target audience.
Post flyers on bulletin boards, distribute them door-to-door or place them in strategic locations like shopping centres, restaurants, and busy intersections.
A banner is typically used for large-scale advertising and can be hung from buildings, placed in front of stores, or used at festivals.
When creating a flyer or banner, it is important to ensure it is visually appealing and conveys your message. And it must have a call to action.
26. Broadcast Media
Remember local press, radio, television, and other public-facing mediums.
They are age-old techniques still relevant.
When it comes to local media, it's important to understand the local market and media landscape. Research what media outlets are available in your region and how they can help you reach your target audience.
It's also important to think about how you can create content that resonates with the local market.
We know the process is a bit expensive; however, add this to your marketing strategy if you have the budget.
27. Guerilla Marketing
Do you know what guerilla marketing is? Have you seen any guerilla marketing campaigns?
Common forms of guerilla marketing include street teams, flash mobs, stencil graffiti, stickers, publicity stunts, etc.
Guerilla marketing aims to create a lasting impression on potential customers that will encourage them to invest in your product or service.
To do this, it's important to think outside the box and come up with something unexpected and memorable.
It's important to plan and coordinate your campaign and ensure you have the resources to execute it properly.
You'll also need to think about how you'll measure the success of your campaign and how you'll use the data to make adjustments and improve your strategy.
Selecting the right hashtag can immensely boost your reach. Do you agree?
If not, then start taking them seriously.
But how to choose relevant hashtags? Think about the keywords you want to use to target a particular audience. Use hashtags relevant to your brand or product to ensure you are targeting the right people.
When using hashtags, be sure to use them consistently. This will help your content stand out from the crowd and make it easier for people to find.
29. In-Store Business Card Drawings
By incentivizing customers to visit your store, you can reward them with the chance to win something special.
By offering customers an opportunity to win something, you're incentivizing them to keep coming back to your store.
This can be anything from a free product or service to a discount on future purchases.
By putting up posters or offering promotional materials with drawing information, you can catch the eye of potential customers.
This way, you can reach those who may have yet to be aware of your business and encourage them to come to take a look.
30. Scarcity Marketing
Scarcity marketing is when you tempt your customers with a deadline or product scarcity. The common examples of scarcity marketing are 'limited stocks', '5 hours to go', etc.
This basically evokes a sense of fear of missing out (FOMO) on something and allures the customer to buy your product.
The Final Takeaway 
By following the 30 marketing strategies outlined in this post, you can take your business to new heights in 2023 and beyond.
We know that it is not possible to apply all of those at one go. You need to choose something that aligns with your goal, time, and budget. So what's your most favourite strategy? What are you going to implement first? Do you need further help in implementing these strategies? If you need any help from us, feel free to share.
Read Also: