Is The Long-Tail Keywords Strategy Still A Valid SEO Technique? 6 Tools For Finding Longtail Keywords
In 2021, Google's commitment to user experience, intent, and innovative developments in conversational search and voice search created an even greater need to focus on long-tail SEO strategies.
It's more important than ever to ensure your website is accessible and optimized to get the most out of your search engine optimization efforts.
As we navigate the ever-changing online world landscape, many blogs and websites are turning to long-tail SEO as a trusted technique to further their success.
But while long-tail SEO is incredibly popular, it can be not easy to know if it is still a valid SEO strategy in the modern day and the best ways to deploy it for maximum results.
Fortunately, with some know-how and a few smart techniques, long-tail SEO can be incredibly effective for boosting your website's visibility and engagement.
In this article, we'll dive deep into the incredible importance of the long tail strategy for your SEO game plan. We'll discuss how to incorporate it into your keyword strategy and explore the potential benefits this approach can bring to your business. So, get ready to discover the power of long tail keywords and how to use it to your advantage!
What Are Long Tail Keywords?
Long tail keywords are longer search phrases (generally 3-5 words) that help to understand the search intent better.
Let's assume a user is looking for a specific product, such as iPhone 14 Pro Max, which reveals a clear intent to purchase that product. A more generic search for iPhone is much less likely to indicate an intended purchase. This demonstrates the importance of understanding user intent when improving search engine results.
These keywords usually have lower search volume, typically have less competition, and are known to have higher conversion rates than more general, broad-match keywords. By focusing on these longer keyword phrases, you can ensure the content you deliver directly answers the searcher's query and provides a more meaningful and beneficial experience.
Rather than the popular, commonly-searched terms found in the front end of the search demand curve, long-tail keywords actually make up the majority of searches that occur each month. However, these terms are much less common than the ones we usually think of when it comes to keyword research. This means that, while they may not be as popular as the short-tail keywords, they still provide immense value and potential for businesses looking to attract more customers.
These long tail keywords often communicate a clear customer need that you can easily solve, making them intent-driven. By utilizing long-tail keywords in your strategy, you can increase your visibility and have a higher chance of seeing more conversions.
Is The Long-Tail Keywords Strategy Still A Valid SEO Technique?
Yes, the long tail keywords technique is a good SEO approach for now and comes with extensive research!
Studies have shown that this strategy is highly effective for improving website visibility, organic ranking, and overall search engine performance. It's worth exploring if you're looking for ways to optimize your SEO strategy.
Long tail keywords offer a variety of advantages that short tail keywords may not, making them a more effective strategy for content optimization.
As the competition for short-tail keywords can be high, you could potentially find yourself wasting time and effort pursuing rankings. However, long tail keywords can offer you a competitive edge and a better chance at success. By optimizing your content for long tail keywords, you can find yourself more easily ranking for highly specific searches related to your niche.
Quality keywords on your website can significantly improve your click-through rate (CTR), regardless of whether you're optimizing an organic or paid search. The long tail strategy effectively leverages these keywords to maximize the impact of your search traffic and your overall success!
Significance Of Long Tail Keywords
The advantages of long tail keywords are many. Let's find them out one by one.
1. Less Competitive Than Seed Keywords
Long-tail keywords are specific to your business, industry, and target audience, thus providing an advantage over broader terms with higher search volumes. As a result, your website will have better visibility in more targeted search engine result pages (SERPs) because you are providing relevant content to your industry and niche. This, in turn, enables you to attract the right type of visitors to your website who are more likely to engage and convert.
2. Higher Conversion
By delving into the world of long-tail keywords, you'll be able to uncover deeper search intent. With this knowledge, you'll be in an excellent position to identify the types of queries that indicate the user is likely to convert; essentially, you'll be able to tell which queries will be more profitable for you.
3. Augments Visibility
Whenever someone searches for a long-tail keyword, Google personalizes the search results based on the searcher's location, age, sex, interests, and more. This means two people entering the same search term could see different results. Utilizing long-tail keywords can help optimize your website for various types of users as you tailor them to individual preferences.
4. Personalize Your Content
If you want to take your content production strategy to the next level, let's chat more about long-tail keywords. These terms are typically composed of four or five words (or sometimes even longer!) and tend to contain pinpointed specifications like gender, nationality, or where you locate the customer base. By utilizing long-tail keywords to guide the content you create, you can drive more relevant traffic to your website.
Using contextual marketing, you can strategically create content for your company's different categories and services. This way, you can better reach your target audience and maximize the benefits of your content marketing strategy.
6 Tools For Finding Longtail Keywords
Identifying relevant long tail keywords is something that can change your entire game. To help you out, here are 6 tools that you can leverage.
1. SemRush
If you have known this SEO landscape for a while, you know that Semrush is a widely used keyword research.
Semrush comes with an array of features that sort the keywords base on their search volume.
Additionally, Here You Can Filter Out Keywords Based On The Following: 
Geographic location. 
Keywords that your competitors are targeting. 
Semrush offers you a free plan to get the hang of the platform. But for advanced keyword research, you need to subscribe to the premium plan.
2. KWFinder
KWFinder is known for its easy-to-use interface and a quick search feature that lists all the low-competition keywords relevant to your website.
The Noticeable Benefits Of Using KWFinder Are: 
List out keywords with their SEO difficulty score. 
Search by domain.
It shares your competitor's rank. 
Search engine result page analysis. 
Rank tracker. 
To understand these features better, subscribe to their free plan and familiarize yourself with the tool.
3. AnswerThePublic
When planning your long tail keywords strategy, AnswerThePublic is among the promising ones. Here you can get common questions around your focus keyword.
Here you also get Analysis and comparison of keywords that help you gauge the picture better.
Despite AnswerThePublic being full of keyword suggestions, the lack of search volume data makes the Pro version less valuable than other long-tail keyword tools. This data is crucial for making informed decisions, so it could be more worth the money. However, this is still a helpful resource for marketers.
4. WordTracker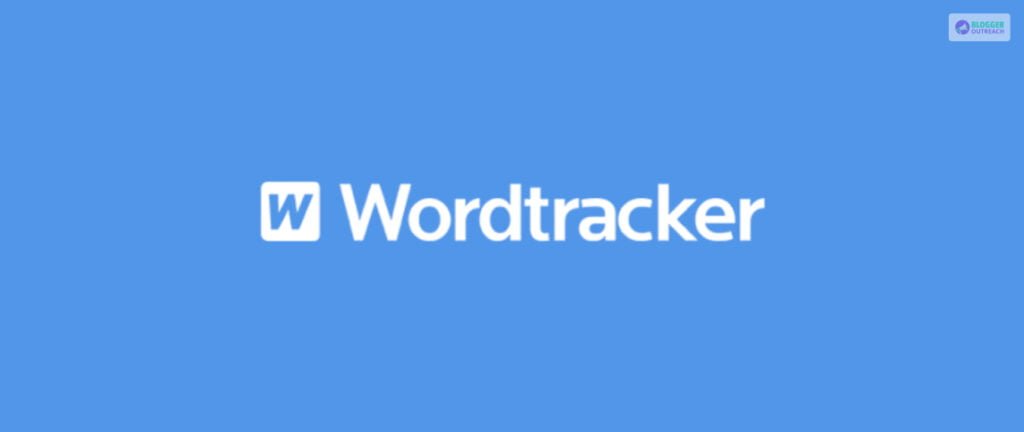 Being a writer, it's quite challenging when you come across irrelevant results from keyword research tools. Here Wordtracker comes into the picture. 
Wordtracker provides you with relevant keywords from Google, YouTube, and Amazon.
With the help of its niche 'explorer option,' you can figure out the keywords that are trending within your industry.
If you face any challenges in searching the keywords with Wordtracker, you can seek help from Wordtracker Academy.
Oh! We forget to tell you that Wordtarker provides 12 searches for free.
5. LongTailPro
If you're looking for high CPC (cost per click) long tail keywords for your paid campaigns – LongTailPro is your answer. 
Here you search with your focus keyword or seed keyword, and the tool will develop topic-related long tail keywords.
More Benefits Of LongTailPro Are As Follows: 
Extensive keyword tracking. 
A Rank value that determines how profitable the keyword is. 
Keyword-powered domain name filter. 
Free trial to evaluate its functionality.
Unlimited tracked domains. 
6. Google Trends
Though it is not a dedicated keyword research tool, it is the only tool to give you insights about trending topics. 
Google Trends allows you to analyze how a keyword's interest trends, such as an increase or a decrease, and even compare two keywords side by side to observe their popularity. Moreover, you can get finely-grained interest levels by defining specific regions and subregions, which comes in especially handy when refining an area of focus.
With the help of the keyword planner, you can get the exact time to launch your long tail keyword strategy.
Over To You!
This article was a comprehensive guide for someone looking to prepare their long tail strategy.
Many people often ask about the relevance of long tail keywords in SEO. We hope we were successful in bringing light to this topic. We have also discussed the top 6 tools to find long tail keywords.
Now it is upto you how you take advantage of long tail keywords. Do you have success with long tail keywords? What do you think about long tail keywords?
Read More: