Simple Hacks To Find Competitor Backlinks And Outperform Them
No matter what rumours you hear, If you manage a website, you'll need a backlink plan to boost traffic. Yet, the challenge lies in finding link partners who are willing. Many website owners ignore outreach requests, making it futile to contact them.
Acquiring backlinks from authoritative sites isn't easy. You can simplify link building by analysing competitors' backlinks.
To discover them effectively, monitor competitor backlinks carefully.
Analyse competitors' backlinks to find sites similar to yours. Then, focus on getting high-quality links from these sites.
Isn't it amazing?
In This Article, You Will Learn:
What competitor backlink analysis is.
Its importance in your SEO strategy
How to find and use competitor backlinks.
Recommended backlink analysis tools.
So, let's begin…
Understanding Competitor Backlinks Strategy
It involves a systematic approach to analysing the backlinks that your competitors have acquired for their websites.
And then use this information to inform your own link-building efforts.
The primary goal is to enhance your website's authority and visibility on search engines, such as Google.
This approach works well because the websites you'll find have a track record of linking to similar sites. You can also observe when and how they offer backlinks.
This enables you to customise your outreach to appeal to them. It's a straightforward and proven backlink strategy.
You Can Conduct Two Types Of Competitor Backlink Research:
First, the domain-level research involves examining the backlink profile of competing domains.
The second, page-level research, focuses on specific page backlinks. 
Start by identifying your domain-level competitors, those top-ranking sites in your industry.
Then, pinpoint the competitor with the most linking domains across their pages. Repeat this process for all your competitors to compile a complete list of domains to target for backlinks.
Why You Should Analyse Competitor Backlinks?
You should analyze competitor backlinks to learn from their success and identify link building opportunities. This helps improve your own website's SEO and ranking.
1. Following What's Already Working
By examining the backlinks of your competitors, you can gain insights into what is working for them in terms of link-building. You can identify which websites are linking to them and the quality of those links. This allows you to learn from their successful strategies.
2. Finding Relevant Domains
If you are a regular reader of our content, you know that relevant and contextual backlinks are something that you should aim for.
Competitor backlink analysis helps you pinpoint potential websites that might be willing to link to your content. If they link to your competitors in the same niche or industry, they may also be interested in your content, products, or services.
Thus, you are more likely to target the right sites in your own campaign.
3. Ranking Signal
When authoritative and relevant websites link to your pages, it signals to search engines that your content is valuable. This can lead to higher search engine rankings, increased visibility, and, ultimately, more organic traffic to your website.
4. Enhancing Content Strategy
By examining the types of content that attract backlinks to your competitors, you can refine your own content strategy. You can create content that is more likely to be linked to by focusing on what has proven successful in your industry.
5. Building Relationships
You can also analyze competitor backlinks to identify potential link building partners. Consider collaborating with or sharing content with websites that link to your competitors.
To-The-Point Guide To Find And Use Competitor Backlinks
Now, you will be going to figure out the best approach to identify competitors' backlinks. After you find those, strategize how to leverage them.
1. How To Find Competitors' Backlinks
Simply enter your competitor's domain or a specific URL on tools like Ahrefs and their backlinks. This leads to categorizing competitors.
Page-Level Competitors – These websites compete with your specific pages, even if unrelated to your niche. To find page-level competitors, Google your keywords and list top-ranking websites.
Domain-Level Competitors – Websites in the same niche competing across various keywords. For domain-level competitors, use an SEO tool's backlink analysis.
Stay organized in your backlink tracking with a spreadsheet. Separate domain name, linked content, and potential replacements. Include domain and page authority if desired.
2. Now, Analyze Competitor Backlinks
Next, use an SEO tool to explore websites and pages linking to competitors. Conduct a thorough backlink analysis.
Popular tools like Moz, Ahrefs, Ubersuggest, and Majestic offer this feature.
They often provide filtering options for older sites with many links. To assist, we've compiled a list of top backlink checkers for you.
Use The Following Filters To Categorize Them:
New links: Find fresh link opportunities.
Authority: Discover impactful links by domain authority.
Dofollow: Filter for link juice-passing links, excluding nofollow links.
With a backlink analysis tool, find sites linking to competitors but not you. This hints at their willingness to link to other domains.
3. How They Acquired Those Backlinks?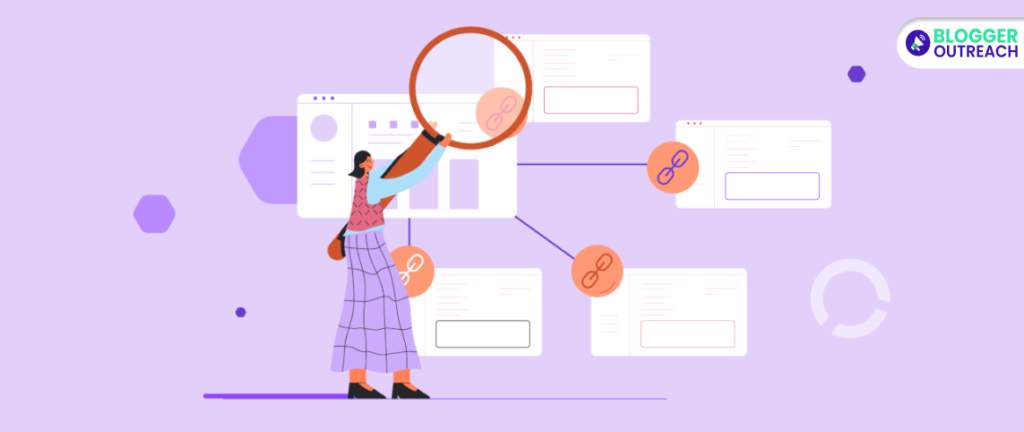 Well, by now, you've got your competitor's backlinks. Now, closely analyze how they obtained them. This helps replicate their successful link-building tactics. Discover six link types and how to attract them to your site.
(i) Consider Niche Edits: When you spot random blog links, it might be a niche edit or paid link. Contact the site to discuss linking. Paying for links is debated; it's common in some industries.
(ii) Blog Roundups: If competitors have links from blog roundups, ask to include your site. Some may request payment.
(iii) Guest Posts: For links from guest posts, approach the publishing sites with your ideas. It's effective but may take time. Check the website quality before reaching out.
4. Take Inspiration And Replicate Their Strategies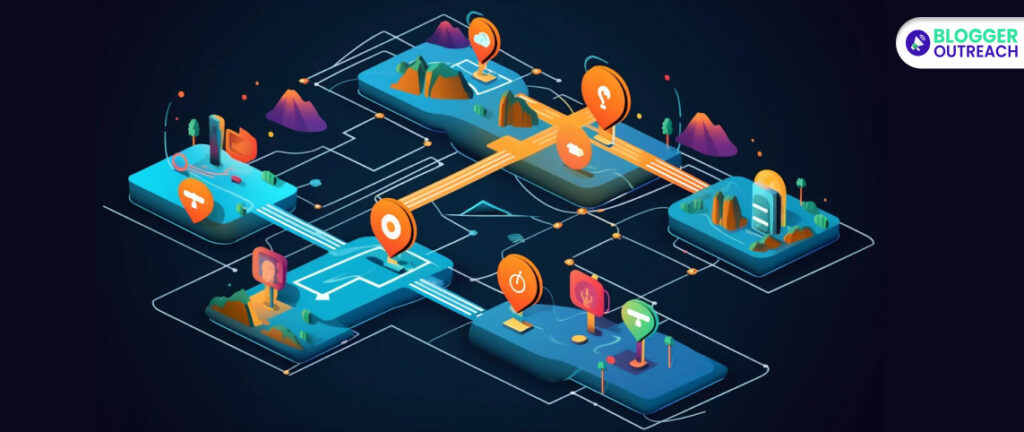 We've discussed the importance of backlinks and competitor identification. Now, let's replicate your competitor's backlinks effectively.
Utilize Homepage Links:
Start with your competitor's homepages.
Identify where they have home page backlinks and why they were mentioned.
Check backlink analysis with a dofollow filter to view these links.
Dofollow links help to rank as search engines follow them.
Analyze anchor text, surrounding link text, and page title for clues.
Modify or create better content.
Reach out to sites linking to your competitor, offering value.
In this method, you discover why sites link to your competitor and replicate those links.
(i) Outperform Your Competitors Through Content
Improve search rank with backlinks and quality content. Compete with competitors and enhance your content.
Steps
Identify competitors' popular content.
Enhance yours with more detail, organization, or visuals.
Graphics, infographics, images, and charts can elevate your content.
(ii) Discover Sites Linking To Multiple Competitors
These are valuable link hubs, often forums or niche-related blogs. They attract potential customers, so secure a backlink on these domains. Don't overlook forums; they host potential customers interested in your site.
(iii) Expand Backlink Variety
Guest posts diversify your backlink profile. Discover competitors' guest posts using Google searches or reverse image searches.
(iv) Build Relationships
Approach sites linking to competitors, provide superior content and introduce yourself.
(v) Monitor New Backlinks
Set up alerts for competitor backlinks and respond quickly to offer your content.
(vi) Update Outdated Content
Contact sites with outdated content and offer to update it for a backlink.
(vii) Find Broken Links
Identify broken links on various pages and provide your content as a replacement.
5. Prioritize Quality Websites For Backlinks
Analyzing competitors might yield many targets, but not all are quality. Avoid copying spammy backlink strategies. Differentiate good backlink opportunities from spammy ones using clear signs.
(i) Assess Content Quality
To gauge a site's quality, examine its content. Well-written, original articles with unique images indicate good backlink potential.
Poorly written, unoriginal content and generic design suggest low quality. Be cautious of random-topic articles with suspicious outbound links, a sign of a link farm.
(ii) Check A Site's Domain Authority (DA) And Domain Ratings (DR)
Metrics like DA and DR gauge it, available through tools like Moz (DA) and Ahrefs (DR). They score a site from 1 to 100 based on its backlink profile. Higher scores indicate authoritative backlinks.
Be cautious, as competitors can manipulate these scores, turning authoritative sites into private blog networks or link farms. Always consider other metrics alongside domain authority when selecting sites.
(iii) Organic Traffic
High search rankings and organic traffic indicate Google's PageRank approval. Use an SEO tool (Semrush, Ahrefs, etc.) to estimate site traffic.
We recommend having atleast 2-3k traffic. It would be great if you could get a site with 5000+ traffic.
Outperform Your Competitors With Quality Backlinks
Are you investing your time to get high quality backlinks? However, your competitors are getting top backlinks half of the time?
Worry no more!
BloggerOutrech is at your service. With our proven link building ecosystem, we build niche backlinks. Precisely, we offer you hand-picked sites that are guaranteed to bring more traffic and exposure.
If you want to stay above the curve, get our expert guidance. Want to know more about how it works?
Check how our client got 1.3m traffic with us.
Read Also: