What Is Tiered Link Building? – Is Tiered Link Building Dead?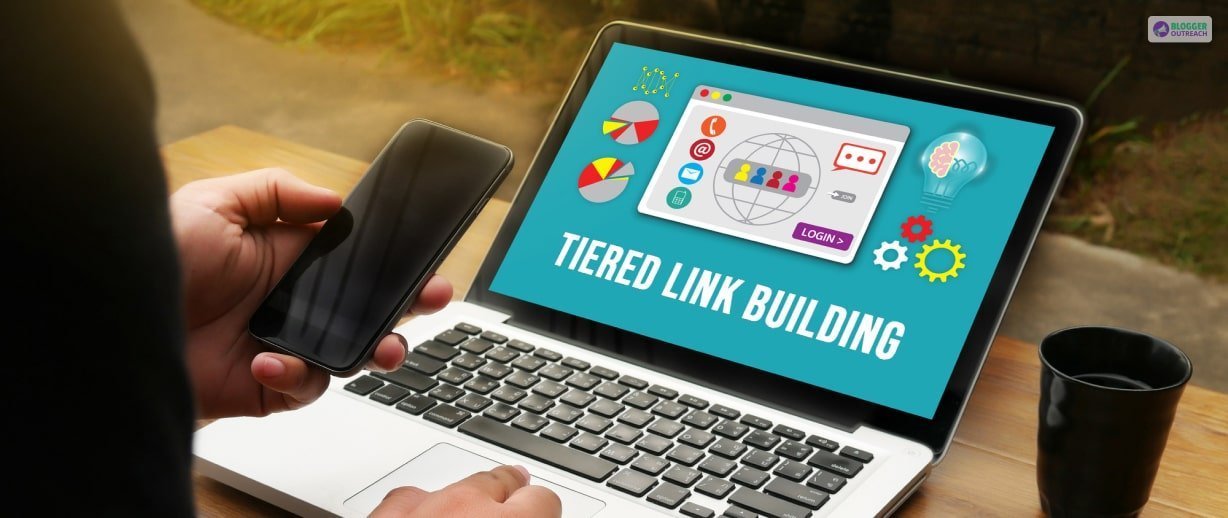 Does tiered link build leave you in a dilemma? Are you perplexed whether it is relevant today?
We know there has been much speculation around this space for the last two years. Every algorithm update leads people into more doubt.
What do you think? Are you someone who thinks that tiered link building is obsolete today? Or are you in favor of tiered link building?
We agree that Google considers tiered link building under black hat practices, but that doesn't mean it's not result-worthy.
Being a digital marketing agency by heart, we decided to end this debate. Here we will give you the exact answer to this question: " Is tiered link building dead ?"
Keep reading!
What Is Tiered Link Building?
Tiered link building involves acquiring inbound links through 3 levels of tiers. In simple terms, it is creating backlinks for your backlinks.
Example: Imagine you have a website, 'X', at the top level of your hierarchy. Now you acquire backlinks from websites 'A,' 'B,' and 'C' that point to website 'X.' Next, you'll garner leads pointing to 'A,' 'B,' and 'C (Second tier).' And finally, you'll acquire backlinks for the second tier.
The aim behind the tiered link building is to pass the link juice to the main website and push it to higher search rankings.
The workflow tired link building is as follows:
Tier 1 Links
Tier 1 links comprise links that are pointed toward your main website. This is why tier 1 links must be of the highest quality.
While collecting links for your tier-1 website, you must consider the context, quality, and authority of every link you're collecting.
Examples:
Getting editorial links from high-authority websites. 
High authority blog post that comes with contextual links. 
Colleges and universities offering EDU links. 
Authoritative links from government websites. 
Please ensure that the links are from authoritative websites.
Tier 2 Links
Now that you've created tier 1 backlinks, it's time to gain backlinks for the first tier and boost the authority of your original content. The aim behind collecting tier 2 is to improve the qualitative and quantitive aspects of the links.
Example:
Links come from Web 2.0 articles. 
Social bookmark links.
PBN links. 
Press release links. 
Profile Links. 
Refrain from linking to spammy content that adds no real value.
Tier 3 Links
It's the final level of your hierarchy, where you provide support for your tier-2 links. Keeping the relevance, authority, and context aside, your focus is completely on quantity. That is, you collect as many links as you can without wasting much time and empower your tier 2 links at the same time.
Examples: 
You look for blog comments and directory comments. 
Low-quality links from article directories. 
Here many people leverage automated backlink collector tools to bypass the manual workload.
We highly recommend avoiding linking your tier 3 links to tier 1 or even the main website. They are only meant for your tier 2 links.
Is Tiered Link Building Dead?
Tiered link building is not dead yet and is still relevant in 2023. But tiered link building will get you desired results, given you combine it with other strategies. So don't plan for capitalizing tier link building as your only link-building strategy. 
With the algorithm changes that hit us last year many thought that tiered link building had become obsolete.
It's no secret that Google will impose more restrictions on black hat SEO strategies like tiered link building. But if you're smart enough to deal with it, you'll survive in 2023. With tiered link building, you can still manipulate the Google spiders and get good results, given you do it the right way. 
But for the upcoming years, your primary focus must be creating a quality site with quality content. That, in turn, leads you to the number one spot on the search engine result page.
What's working for you may not be as effective for others. With the right approach, you can execute tiered link building in a much more organic way.
Benefits Of Tiered Link Building
Amidst the uncertainty related to tired link building, let's understand the benefits of it.
1. Time And Cost Effective
Collecting a backlink involves much effort that costs you time and dollars.
The cost ranges from a couple hundred to several thousand dollars, which doesn't even include the time you'd need to write and edit the post.
So it's likely that grabbing high-quality backlinks is a cumbersome task. 
An easy way to tackle this issue is to create several low-quality backlinks through tiered link building to your original backlinks. They're super affordable and easy to make, so you can get loads of them quickly and amplify the impact of your original backlinks.
2. Builds Backlink Profile 
Tired link building is a great way to create a strong backlink profile without it looking like you're link-spamming. It follows the same structure that Google's algorithms look out for regarding organic backlinks.
Instead of just one layer of many referring domains pointing to the same destination, tiered links set up a web-like layer of directly and indirectly related backlinks. And it doesn't end there – your profile will have links from authority webpages, no-follow and do-follow links, and even social media sites and discussion forums.
All this adds up to Google being happy with your link profile. If it looks unnatural, Google's crawlers will pick up on it and penalize you.
3. Curb Down Risk 
You'll get a layer of protection by maintaining a few degrees of separation between your target website and the potential high-risk backlinks.
You can use tiered link building to supplement the link equity you'll get from the low-risk links. And, if you're in a pinch, you can even automate building Tier 3 links without compromising your rankings. If Google flags them up, it won't be able to prove a direct connection to your site.
Factors To Consider For Tiered Link Building
If you're just starting tiered link building, there are checkpoints that you need to consider before you do it.
1. Relevant Sites To Target 
You know whom you are linking to. Linking to any random site that comes your way is not something you strive for. Be strategic, and look for relevance. Otherwise, you'll end up costing your rankings.
Monitoring the sites at regular intervals is also an important part of this process. Please ensure you're doing it the right way.
2. Don't Neglect Quality Content 
People who are just starting often neglect the importance of content. But quality content is not a choice – it's a must-have thing. It might take time, but it provides the necessary information while linking to it. You should also ensure your content is original, not a spinner one.
3. Combine It With Other Strategies
To make the most out of it, make sure you also capitalize on other strategies. Try your hands with guest posting, broken link building, etc., that adds to your tiered link-building efforts. 
Final Verdict!
Tiered link-building strategies have evolved with every algorithm update. As we already clarified above, link building still works.
But it is not something that you're overly dependent on. You can combine it with white hat SEO practices. 
But remember one thing: even if you're going with tiered link building, you can't afford to overlook the importance of content. The more you create high-quality content, the better the chances of acquiring link juice to your site.
Read Also: