Directory Link Building: Revealing The Truth and Proven Strategies
Back in 2017, John Muller shed light on Directory link building.
When asked about the importance of directory link building, he replied –
"generally no"
This response has an underlying meaning to it. If you have an eye for details, you already have noticed the word 'generally'. It reflects a room for opportunity. In other words, it indicates that there are instances where directory link building works. Most importantly, it works really well.
Look, for most people, it won't work as they do NOT know the Key Factor behind directory link building.
Oh, what's that?
Look, it's not the number of links. In fact, it's not how many directories you have for building links.
Then? It's quite simple, yet the majority of people can not do it.
We won't hold you up any longer. Unfolding the secret is directory link building…
RELEVANCE is the key to success when it comes to directory link building.
You will get results ONLY if the directories are relevant. And the entire process must come with value addition and seems natural.
We wrote this guide keeping relevance in mind. But before you get into the process, let's talk about directory link building first.
First Thing First, What Is Directory Link Building?
Directory link building is a technique where we submit our website's link to online directories. These directories act like phone books for websites, listing them under relevant categories.
The idea is to get our website's link listed in these directories to increase its visibility. When people search those directories, they might stumble upon our website and visit it. This can potentially bring in more traffic and improve our search engine rankings.
It's important to know that not all directories are the same. Every so often people make mistakes here and end up receiving penalities from Google.
So, We Need To Be Selective Here! We Can Follow The Practices Shared Below:
🟣Focus on high-quality directories that are relevant to our niche.
🟣Avoid spammy or low-quality directories, as they can harm our site's reputation.
🟣Always provide accurate and consistent information when submitting our link.
🟣Additionally, don't go overboard with directory link building.
🟣Lastly, a few quality listings are better than many irrelevant ones.
At this point, you know what directory link building is; it's time to focus on the process.
Directory Link Building: How To Find The Right Directory?
Directories used to focus on quantity, which caused spam issues and removal from Google's results. Nowadays, building web directory backlinks is all about quality.
So, before you use a directory, ask yourself:
Does it boost your credibility❓
Are you going to be found there by your target audience❓
If the answer is yes to either, it's worth signing up.
As with planting a tree, if you take care of it, you'll get long-term benefits – in this case, backlinks.
1. Is The Directory Relevant To Yours?
Relevance is key when it comes to directory link building.
Consider your target audience and niche. Imagine you're a high-intensity fitness studio in Los Angeles. Now, you don't want your business in a directory that lists mostly yoga retreats in India. Your local audience won't get high-intensity workouts from people searching for yoga retreats.
Look for gym and fitness studio directories that cater to fitness enthusiasts in Los Angeles. This way, if someone clicks on your link, they'll find relevant info about your fitness studio.
Wait, there is more to it.
Choosing a relevant directory also plays a role in SEO. Search engines consider relevance when crawling sites. It's bad for SEO if your website is associated with irrelevant directories as it confuses search engines.
✅Above all, the key is to pick directories that align with your business.
2. It's Important To Look For Higher Domain Authority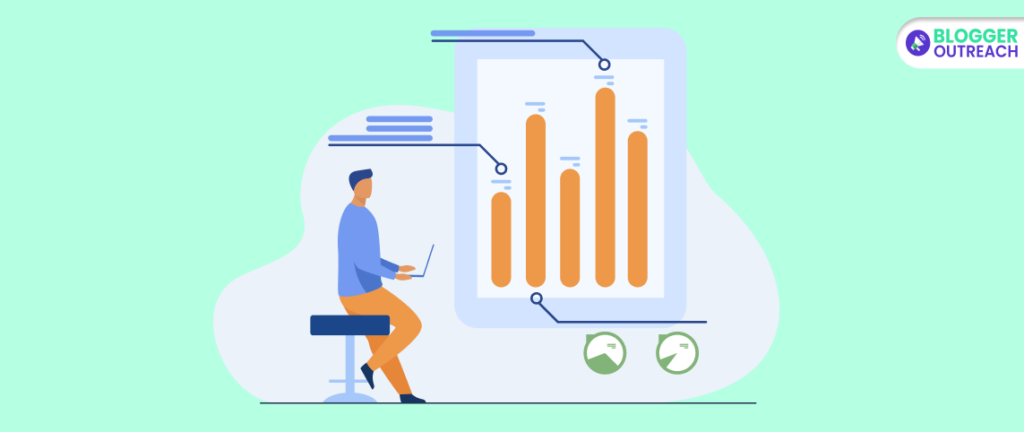 Linking to high-domain authority directories can boost your SEO.
Use Ahrefs, Semrush, or Moz to check a directory's authority. There are different scores and methods, but they can help you figure out if a directory is trustworthy.
🟣Your website's credibility can be improved by links from directories with high domain authority. Links from reputable and authoritative sites show your content is relevant and quality.
🟣However, don't solely rely on domain authority. There are a lot of factors to consider when choosing directories. You should always focus on relevance to your niche and target audience.
🟣Make sure you build a diverse backlink profile from a variety of directories with varying domain authorities.
🟣So, while high domain authority is good, it's not the only thing to look for. A well-rounded link building strategy includes high and moderate domain authority directories aligned with your business.
3. Check The Indexing Status
Now, it's essential to know how well a directory's pages are indexed by Google.
Here's How You Can Do It:⤵
🟪Step 1: Pick a directory you're interested in using for link building.
🟪Step 2: Use Google to search for the site's indexed pages. Simply type "site:directorywebsite.com" in the search bar, and Google will show you the number of pages it has indexed.
🟪Step 3: Look for the total number of pages in the directory. You can usually find this information on the directory's homepage or in its footer.
🟪Step 4: Divide the number of indexed pages by the total number of pages in the directory. This will give you the indexation rate or the percentage of pages indexed by Google.
🟪Step 5: Aim for directories with higher indexation rates, as it indicates that Google considers the directory's content valuable and relevant.
🟪Step 6: Repeat this process for other directories you're considering to compare their indexation rates.
✅Remember, Search engines are more likely to notice your link if it has a high indexation rate, so it might lead to more traffic and visibility.
4. Human-Edited Directories Ensure A Higher Level Of Quality And Relevance
With human editors, your link is more likely to end up in the right section or category.
🟣Having a human editor review your submission can ensure you're complying with the directory's guidelines and enhancing its overall value.
🟣A directory cluttered with low-quality links can hurt your website's reputation if bots overlook spammy or irrelevant submissions.
🟣A human-curated directory is more likely to attract genuine users since they trust the listings.
🟣Lastly, humans are also more likely to stay updated and relevant over time, providing long-term benefits for your link building efforts.
5. Check A Directory's Overall Design, Content, And Structure
At this point, you're probably wondering how the hell a website's design or structure matters.
Let's figure it out🤔
Start by evaluating its visual appeal. It's like getting the 'wow moment' for the users. Having a well-designed website is more likely to give your backlink a better experience.
🟣Look for websites with a clean, organized layout. If the design looks messy or outdated, it might not reflect well on your link's credibility. According to a study, nearly half of consumers judge a website's credibility based on its design. Not to mention if it looks like it was designed by a 3-year-old, your link might just end up in the sandbox!
🟣Next, review the website's content. Check for excessive spelling errors or poorly written content. If the content quality is subpar, it's best to avoid associating your backlink with such a site.
🟣Ensure that the website's structure is logical and user-friendly. It's easy for visitors to find information with a well-organized navigation system, so your backlinks get better.
🟣A high-quality website with relevant content and a good design will make your backlink more credible.
6. Finally, Include Keywords In Your Listing Titles
Why is it so important? Here's how it works: When you use keywords in your listing titles, they usually become anchor text. Oh, and guess what? Search engines care about anchor text for ranking.
Moreover, search engines can learn a lot about the content of your linked page if you use relevant keywords as anchor text. It helps search engines understand the context and relevance of your link, which can boost your ranking.
In essence, make sure your listing titles are optimized with keywords relevant to your niche and target audience. Make sure you follow the directory's rules, as some directories have specific rules about keywords. You'll get better results if you play it smart!
Frequently Asked Questions (FAQs):
Well, we hope the article is going well so far. Let's take a look at the most popular questions about directory link building.
Q1. What Is Directory Link Building?
A: Directory link building is a method of creating links from a directory on your website. Google's John Mueller's generally no statement has clearly indicated that most people do it for spamming. However, if you target relevant ones and your target is value addition – It'll work for you.
Q2. What Are Directory Links?
A: A web directory is like an online database of websites. Subsequently, getting links from a directory is called a directory link.
Q3. Are Directory Links Good For SEO?
A: When it comes to building directory links, relevance is everything. Too many directory links may be seen as spam by search engines. This is why it's important to be selective when choosing which directory websites to link to (look for relevant sites that bring targeted traffic).
End Note: Directory Link Building (If Done Right) Has Amazing Benefits
We already discussed the best strategies for Directory Link Building. Now, we are at the last part of this article and it's time to share something exciting.
And we are excited to discuss the benefits of using online directories for link building!
Overall, Web Directory Link Building Comes With The Following Benefits:
🟣Targeted And Relevant Reach: Online directories categorize businesses based on niche, location, and category, so consumers can find what they're looking for. Directory listings make it easier for people to find your business.
🟣Increased Visibility: Listing your business in a directory makes it more visible to people looking for products and services in your field. Higher exposure can lead to more website traffic and more sales.
🟣Trusted Links: Listing in a reputable directory adds credibility to your business. Such trusted links can have a positive impact on your website's SEO and ranking since search engines consider them positive signals.
🟣SEO Benefits: Directory listings aren't just about gaining visibility and attracting customers. You'll get more organic traffic over time if you're listed in a relevant directory.
🟣Improved Local SEO: Local online directories play a significant role in local SEO strategies. In local directories, you'll be more visible in local search results, bringing in more customers.
🟣Niche Authority: Choose directories that cater to your niche and you'll position your business as an expert. Leads and sales will increase if this leads to more trust from potential customers.
🟣Customer Reviews: Many directories allow customers to leave reviews for businesses. It builds trust and encourages potential customers to choose your business.
Well, that's for the day. It's time to say goodbye. If you have anything to ask feel free to ask.
See you in the next high-value article. Till then, adieu.
Read Also: