New Feature Added To Google Search Console – "Your Growing Content" Report  
Check it out! Google's Search Console now gives you detailed insights into content performance, even if your site isn't connected to Google Analytics.
The new "Your Growing Content" report shows how top-performing content is growing in impressions or clicks.
These features are now live and available for all sites.
This upgrade demonstrates Google's commitment to providing valuable insights to all users.
It's a great way for marketers to gauge their content's performance and improve their websites.
Google announced the update on Twitter and said it offers more analytics, insights, and reporting for optimizing the content on Google Search.
Here Is What Google Has Said:
"Search Console Insights got an upgrade for properties not associated with Google Analytics. This includes new content performance insights, such as your site's most popular and most trending pieces of content on Search."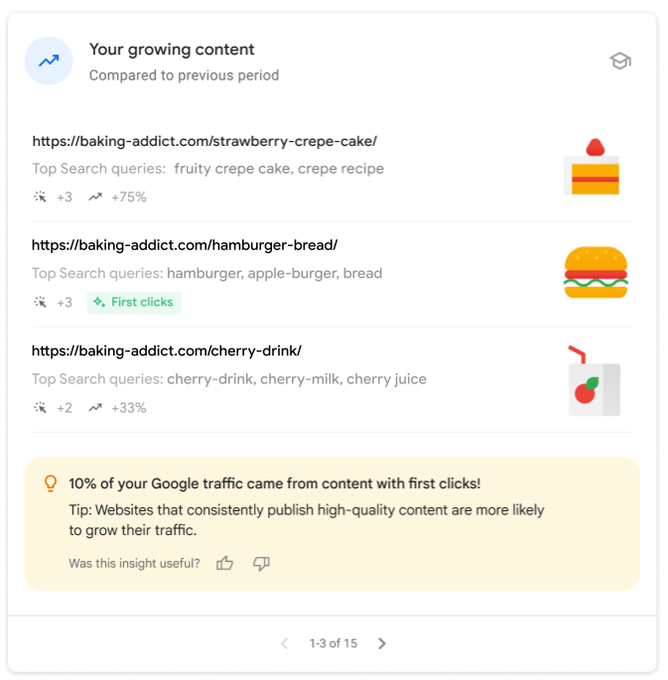 Key Takeaways!
It's great to see Google offering valuable insights no matter what, whether or not you use Google Analytics.
The search console will now show the performance of top-performing content.
Marketers can use this report with other tools to figure out the performance of their content on Google Search and enhance it accordingly.