goodr is a sunglasses brand known for its affordable, stylish, and high-performance eyewear.
Lately, they have been struggling in a few key areas. We identified those areas swiftly and proposed solutions to them.
Here Is The Project Summary
Problem – Seeking Increased Visibility, Traffic, And Sales
goodr faced the challenge of gaining more visibility and driving higher traffic to their website, ultimately aiming to boost their sales.
Client Requirements
In their quest to address these challenges, goodr presented BloggerOutreach with specific requirements for a niche-relevant publisher.
These Criteria Included:
Our Solution – Strategic Link Insertion
BloggerOutreach devised a strategic plan to help goodr achieve its objectives, focusing on smart link insertion strategies.
Here's What We Implemented: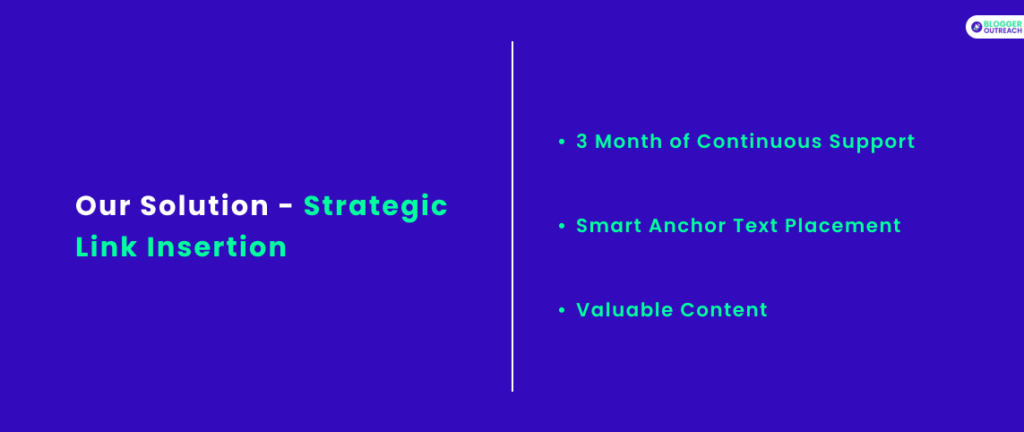 3 Month of Continuous Support: Over a span of three months, BloggerOutreach successfully inserted 51 high-quality links into Goodr's content.
Smart Anchor Text Placement: To maintain the natural flow of the content, we carefully placed anchor texts that appeared organic and sounded natural. The anchor texts were diversified to avoid redundancy.
Valuable Content: In our link insertions, we ensured that the additional content paragraphs were not just for the sake of including a link but added genuine value to the reader's experience.
Results
Our Strategy Yielded Remarkable Results For Goodr:
Traffic Increase: Goodr's website witnessed a significant surge of 138,000 visitors.
Enhanced Referring Domains: We managed to improve the number of referring domains to 2,600, further strengthening goodr's online presence.
Keyword Rankings: The organic ranking keywords increased to an impressive 25,900, positioning goodr as a prominent player in their niche.
Would You Like To Achieve Results Like goodr?
The case of goodr and BloggerOutreach demonstrates that link insertion is a highly effective link-building strategy if executed correctly.
However, It is crucial to focus on building valuable content and a genuinely link-worthy website before engaging in link insertion practices.
For businesses seeking a reliable and ethical link insertion partner, BloggerOutreach is the go-to solution. Our approach to natural link insertion has proven to be a game-changer for goodr and can be for your business too.
Join hands with us to enhance your online visibility, and drive significant traffic and sales.