Volatility And Fluctuations From Google September 2023 Helpful Content
There is a mixed response to Google's Helpful Content Update for September 2023. Some website owners and SEO experts state that certain websites have been significantly affected. However, tracking tools have recorded relatively stable conditions since the
update's launch.
While online forums are abuzz with discussions about the update, there is limited conversation about it on Twitter. Interestingly, the online chatter doesn't align with the data from tracking tools.
Now that more than five days have passed since the update rollout began, it's essential to delve deeper into the situation. While many SEO professionals report fluctuations in traffic, most tracking tools show minimal changes in traffic from Google Search since the update.
After being impacted by this beneficial content update, several individuals have reported substantial traffic and visibility drops ranging from 40% to 80%.
Google Tracking Tools
Since the 14th and 15th, tools have not shown too many fluctuations. However, Semrush showing a downward trend: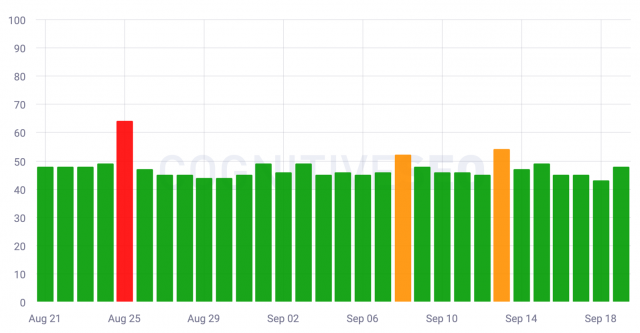 Because of this helpful content update, Sistrix is showing the following charts:
Earlier on, Glenn Gabe has been keeping a close eye on this as well, but he hasn't seen any big changes in the last 24 hours.