Features
What Makes Blogger Outreach Special
We only deal with real websites with meaningful content
Advertisers can select from 40+ categories across different niches
The best prices. Compare our prices with any other similar platform
High metric websites with great DA, DR, PR and Traffic scores
Natural Link Building process with relevant in-content link building
Custom Dashboard with all information on orders, feedback, pricing, etc.
#1 Link Building and Content Marketing Platform at Affordable Prices
Blogger Outreach is an industry leading sponsored content platform, which specializes in excellent link building and guest posting services.
More than Ten Years of skilled experience in White Label SEO expertise
3000+ Websites and Publishers across all Industry Niches
24x7 Tech Support as well as round-the-clock order deliveries and link placements
Most affordable platform in Guest Posting Services and Content Writing Services
Best Ever Services
What We Offer
it's perfect way
How Does BloggerOutreach works
1. Sign Up
Sign up on Blogger Outreach as an Advertiser or a Publisher.
2. Browse
Browse all the websites in your niche on our sponsored content marketplace.
3. Select
Choose the Blog/Website where you would want to guest post of place links.
4. Enter Details
Mention if you require content, or submit your own content, number of links, etc.
5. Place Order
Place order (recharge your account before you place the order on the website).
6. Receive Link
Our team will send you the 'Live URL' of your order within 24 hours.
Why Choose Us
Many things make our Guest Posting and Link Building Services unique. Here are a few-
We divide our teams so that we are servicing clients in different parts of the world and time zones. Our Support Teams handle all your queries and requests 24x7.

We realise how important authentic and genuine guest posting and link building is to digital marketing. We strive to build a white label SEO ecosystem for our clients.

We do not work with PBNs at all. All our publishers are genuine and authentic individuals or companies. We only enlist sites which have high metrics and low spam.
We do not outsource our work to a third world country. Rather, we develop and create competencies of our own teams. The outreach process is 100% manual.

Our platform helps in getting the true advantages of guest posting and link building. You get links + traffic + keywords + sales + branding- all together.

With a strategic and well executed guest posting and link building approach, you can rank for your industry keywords in a short span of time.
Testimonials
Client Feedback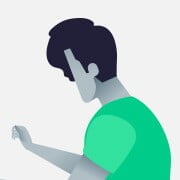 I keep going back to Blogger Outreach every single time, because I love their service. You can see that there is a humane way of doing guest posting and link building. They are really engaged in your success and go out of their way to help you. Once, they created a 1000+ word article on their own when the publisher rejected the content I had given. I got my links placed and a small email saying we have done this for you as a goodwill gesture. Great going guys.
Sergei Antoine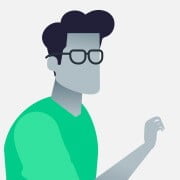 I compared the prices from the same publisher/website on three different platforms at the same time. Blogger Outreach is at least 20%-30% cheaper than the other platforms. Try it for yourself. Man, Blogger Outreach is so affordable, you go with the intention of buying five links for a budget, you end up buying ten, for the same budget according to your site requirements.
Javier Fernandez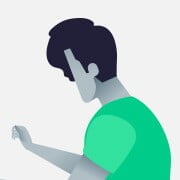 For someone like me who was very new to Guest Posting and Link Building, Blogger Outreach's Tech Support Team was a massive help. They made me understand everything and took me through all the steps of the process. For people who do not understand how these platforms work, you should definitely try them. Trust me; you are not going to try anything else.
Adam Neal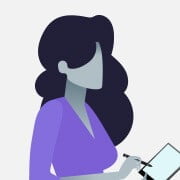 I am usually working before I go off to sleep. The best part about Blogger Outreach is that I place my order before going to sleep. When I wake up in the morning, I already have my links placed. I do not understand how they can have such great relationships with publishers. 24-hour publishing promise all the time.
Leslie McIver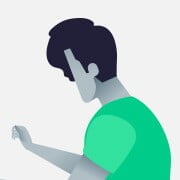 I would request all to compare the prices on Blogger Outreach with any other similar platform in the world. This is the easiest thing to do to see whether it's good or bad.
John Duke
Blue Bottle keffiyeh -
Sartorial locavore Schlitz ennui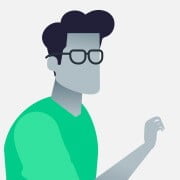 My monthly link building budget has nearly halved ever since I ditched some of the more expensive platforms and started using Blogger Outreach for Link Building.
Dina Anderson
Blue Bottle keffiyeh -
Sartorial locavore Schlitz ennui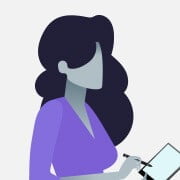 Complete freedom, transparency and easy approach to Link Building. It is as easy and satisfying as buying a product from Amazon. Great job Blogger Outreach!
Kristi McSweeney
Thundercats twee -
Austin selvage beard