BloggerOutreach.io: The World's Most Affordable Sponsored Content Marketplace
blogger outreach Platform is the World's Most Affordable Sponsored Content Marketplace. It connects publishers to advertisers and helps in building constructive professional relationships. Advertisers can choose from a range of services like- Link Building, Guest Posting, Content Writing, Blogger Outreach, and so on."
Blogger Outreach Platform: The Result of 10+ Years of Sponsored Content Experience:
BloggerOutreach.io, the platform, has been in the making for the last year or so. It is not an after-thought or a ploy to capture a market that needed such a product. Rather, Blogger Outreach is an attempt to build trust and professional relationships in the digital industry.
The digital industry is probably the only industry that has the potential to change overnight. Our good folks at Google ensure that every couple of years, the industry reinvents itself and pushes forward.
This is both a good thing and a bad thing. It is good, as it helps weed out many of the corrupt practices of manipulating SERPS, link resellers, and sites that do not offer any value at all. It is a bad thing as many people, who want to do credible white hat practices often end up on the losing side.
Blogger Outreach's Sponsored Content Marketplace aims to-
Bring back White Hat practices to Link Building
Establish trustworthy relationships between Advertisers and Publishers
Create the Most Affordable Sponsored Content Marketplace in the world
Help Businesses, both big and small, connect to the right audiences
Help Bloggers, both big and small, increase their revenues
Be the Best Link Building e-commerce platform in the world
These are not easy goals to fulfill. However, we are confident that we would be able to attain them.
Why the Need to Create a Sponsored Content Platform?
Every business has certain fundamentals that should not alter. We are no one to say, what is right, or wrong. However, we do have the right to speak out when we see innocents falling victims to bad practices.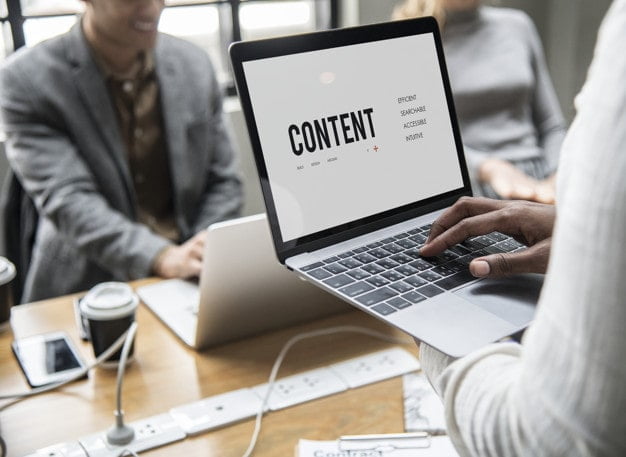 Along with thousands of others in the industry, we too have been victims of certain corrupt sets of individuals who do not have anyone's interests at heart. They do not care about-
The advertisers
The publishers
The audiences
All they care about is placing a link, somewhere on the web. They do not care whether that link is placed in a-
High authority site
A related industry niche site
Content is original and informative
Price is affordable or not
Blogger Outreach Platform: Common Problems in the Digital Industry
Link resellers have routinely cheated thousands of advertisers and publishers. They have told advertisers that their links would be placed in high authority sites, only for it to be published on Private Blog Networks or Link Directories.
Advertisers have lost reputation, goodwill, trust, and credibility because of such practices. Likewise, good publishers have lost metrics and revenues, even websites because of misguidance and manipulation.
To remedy this epidemic, we set out to build Blogger Outreach. Why should any link building site suggest publishers to advertisers?
Why not give advertisers a free hand and a wholesome market to shop around with full freedom. They can have complete freedom to choose their publisher according to to-
Site Metrics
Industry Niche
Related Category
Budget
Blogger Outreach gives advertisers white hat strategies for link building, guest posting, content writing, and blogger outreach.
What does Sponsored Content Mean?
Sponsored content is a form of content that is placed on a publisher's site by the advertiser to increase his-
Website traffic
Get New Visitors to his site
Gain high authority backlinks
Improve his SERPs
Aid in actual sales
The best form of sponsored content involves establishing trust between the publisher and the advertiser. It also involves a great and original piece of content. The advertiser or the publisher, or even an expert Content Writing Agency can create this content.
How to make Sponsored Content Effective?
The content needs to look natural. This helps in it seamlessly blending with existing pieces of content on the publisher's site.
The content needs to be informative. Alternatively, it needs to provide a solution to some already existing problems the users might be experiencing.
The content needs to be relevant. Relevancy can be viewed from the standpoint of both the publisher and the advertiser being from a related industry.
The content needs to be on a high authority site. This helps metrics, attracts traffic, and converts visitors into customers.
However, on blogger outreach, sponsored content serves many more purposes. We have created a platform that-
Helps promote brand advertising
Establishes relationships
Creates awareness
Helps in funneling marketing needs
Blogger Outreach is a multi-dimensional sponsored content platform that helps is bridging differences between advertisers and publishers.
In other words, Blogger Outreach aims to be a one-stop-shop for all your Content Marketing needs. From curating and creating award-winning content, to find the best publishers in the industry. Our aim is to help CEOs, marketers, agencies, brands, and publishers create an ecosystem of trust, efficiency, quality, performance, and affordability.
Blogger Outreach Platform: An Advertiser's Paradise
Having worked with some of the biggest names in the industry. Almost all advertisers raised the same issues of-
Overpaying
Trust
Non-permanent backlinks
Spurious Publishers
Fishy Resellers
No independence in choosing publishers (private agency backlink builders)
Complicated follow-ups
While developing the platform, we took note of every issue that advertisers face. Our intention was to create a platform that would be rid of all these problems. '
We feel that Blogger Outreach addresses and solves almost all these problems for advertisers.
A private login that is only given to genuine advertisers ensures that spammy individuals and resellers do not vitiate the eco-system of the platform.
A dedicated advertiser dashboard keeps advertisers up to date with all follow-ups and tracking their orders.
Actual metrics in real-time ensures that information is authentic, genuine and helps in making decisions.
As the platform guarantees the best prices on the market, overpaying for service is out of the question.
Independence, autonomy, and authenticity promise advertisers a healthy environment to conduct business.
Blogger Outreach platform is a different kind of sponsored content platform. It not only helps in high-quality link building, but also to create articles, engage with publishers, and generate value for money.
Blogger Outreach Platform: A Publisher's Dream:
Like their advertising counterparts, publishers too, are one of the pillars of Blogger Outreach. Some of the best-known publishers are wary of engaging with anyone and everyone when it comes to sponsored content.
All the publishers on the platform are people and groups that have struck a personal relationship with us over the years. We have worked with each one of them in some capacity or the other.
For Publishers, the Blogger Outreach platform promises-
To keep away Private Blog Networks
Link Resellers
Guaranteed and timely payments
Only high-quality links from advertisers
Ensure that their site does not suffer
By promising and ensuring that all the above problems are away, they are more than eager to provide the best services at the best rates.
We have always believed that publishers are the key when it comes to Blogger Outreach. Unless they are happy and satisfied, the platform will not succeed. If there are two pillars of the Blogger Outreach platform, they are the Publishers and the Advertisers.
Blogger Outreach Platform: No Compromise on Quality
While creating the platform, we discussed the project with many industry insiders. Some of them were shocked at the pricing and asked us whether there would be any compromise on quality.
This is a very genuine question, one that needs to be addressed upfront. Being in the industry for over ten years, we knew how the pricing works.
It is because of the link resellers that the prices shoot up. Our intent was to eliminate resellers and connect advertisers, directly with publishers.
By eliminating the intermediaries, we would guarantee not only quality but also drive down prices. This is a calculative gamble, but we hope with the support of advertisers and publishers, we all will succeed.
There are many reasons why services are overpriced. This article is not about discussing why prices in link building services have shot up. We will keep that to some other discussion. Our intention is to provide the best quality services at the most reasonable prices.
We promise no compromise on our services for-
We have a dedicated 'Quality Control Team' that checks and verifies each order. Right from the content, to the final placement, and the follow-up. So when it's about providing services we don't compromise with the quality.
Blogger Outreach Platform: 100% Safe and Effective White Hat Link Building
There are many experts in the industry who thinks that it is easy to manipulate Google, Moz, Ahrefs, and others. So there are many people who think they are smarter and can easily manipulate the Google algorithm but it's not that easy because Google's algorithm is much smarter than anyone could imagine.
Like many people may think that we are scared or are not smart enough to outsmart google's algorithm but we believe the approach is not to be on bad terms with Google. So we all believe in following the rules as preferred by Google because it will be beneficial in long run.
Above all, we have always held the belief that there is a right way to do things, and then there is the wrong way. For us, the right way is to create a healthy eco-system that fosters sponsored content and link building.
We promise to maintain client confidentiality at all times of our operation. Blogger Outreach platform will never be sharing any client information with external networks or agencies. Similarly, the platform also commits to establishing a healthy environment for our publishers.
Blogger Outreach platform is 100% safe and powerful. It helps scale-up businesses and brands through cost-effective and quality digital solutions. We comply with White Hat Link Building techniques only!
Blogger Outreach: Invitations Are Open:
Our intention is to develop this property into one of the most trustworthy digital eco-systems on the planet. We invite all, from brands and businesses to marketers and agencies to experience the platform.
We always felt that a sponsored content platform should be honest, transparent, democratic, and helps serve the digital marketing industry. Our aim was to bring about credibility in the blogging industry.
With Blogger Outreach, we feel we have been able to do that effectively. We encourage you to be a part of the platform and try its services. There is no signup charge or subscription model. It is and always will be free!
If you have any suggestions on how we could make the platform better for advertisers or publishers, we would love to hear from you.
If you have any other questions, please feel free to reach out: [email protected]
Good Luck!